Journalism Special Feature: VHSL Director Bob Button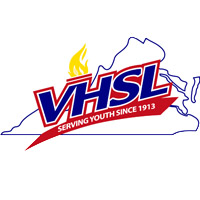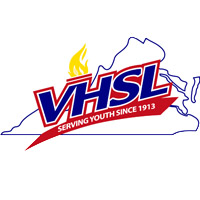 "I feel passionate about journalism as a teaching tool and communications tool, but I really feel passionate about the chance to develop the first amendment rights through journalism," Bob Button, former Assistant Director of VHSL in charge of activities and communication, said. This passion and philosophy has driven Button since he was a high school journalism student himself.
"I think it is absolutely essential that students explore the issues that are important to them and their lives," Button said.
Button went into teaching journalism because of the enjoyment he felt from his own high school and college journalism experiences. He found that teaching the essential writing and communication skills through a journalism model was more effective than the regular English model.
Throughout his teaching career Button observed there are four true levels to educational mastery. The first being able to pass a test, the second– an understanding of what has been learned, the third– the ability to use what has been learned, and the fourth—the ability to teach what you have learned.
"In publication, students are immediately a three, and those students who choose to help others are a four,"
Button said. "To witness that…I have never found any other thing I could do in education that helped me to get to know and share the lives of my students so effectively."
Button's achievement as a journalism advisor and influence led the Virginia High School League to employ him as an Assistant Director of activities and communication. He was recognized in 2003 for his efforts to create a lasting partnership between the VHSL and Virginia Commonwealth University.
"I won a lot of awards and obviously that makes me happy but my success has always been based on the success of my students," Button said.
Button's proudest moment came when he got his class roster one year and the name of a teaching aide's son was present. The aide later came to Button and apologized for letting her son be enrolled in the class due to his mental retardation.
"I said there was no problem, that I wanted him in the class even though the expectation was he would not be able to accomplish anything," Button said.
Button soon after opened a opinion writing contest to his students with the promise that the best would be rewarded and published. The mentally retarded student entered the contest with a piece about gun control.
"He wrote so passionately and effectively," Button said. And his talent did not go unseen.
The student won the contest.
"When [the piece] was published as the best in the state, it was the first time the student had been recognized for academic achievement. It was the proudest moment of his mother, his, and my life," Button said.
Button chose journalism to change the lives of his students. He wasn't expecting, however, for his students to be the ones to change his life.
"I was really driven home by a student who was never really one of my favorite students because he and I always disagreed passionately about every social issue and fought constantly. He was a strong writer yet we were in constant turmoil," Button said.
Years later, Button received an email from the student expressing to him his gratitude to have him be such an influential figure and explaining that Button was indeed his favorite high school teacher.
"Through the email I found I had helped him find ways of saying the things he needed to say," said Button.
"It occurred to me then that no matter where we come from, that was what it was really about—helping others to understand their own lives."