Black student, staff voices at HHS: Reflection of Black History Month, Black Student Union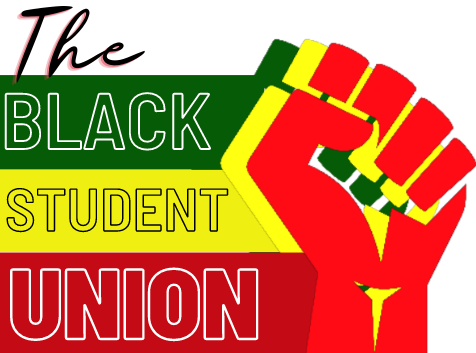 The students and staff of the Black Student Union (BSU) were asked "What does the celebration of Black History Month mean to you?", these were their responses.
BY CLARE KIRWAN
"I think it's important that we have Black History Month because in school we don't learn black history and a lot of the history that we do learn is whitewashed. I think it's really important for kids who are people of color (POC) to know that there are successful POC people out there. There are POC people that have helped shape our country and have helped shape certain industries that are very, very successful now. It's not just white people. I think it's really, really important to focus on that heritage and honor that heritage because America wasn't just built by white people. It was built off the backs of African American human beings. That's why things like history is important," sophomore Aiyana Thornton said.
"I just think it's important that people understand black history and all of the things that African Americans had to endure when they were forced to come here. Overall, in the civil rights movement, I think that a lot of those people like Rosa Parks and Martin Luther King Jr. are very important and they're not taught enough in our curriculum," junior Logaan Whiting said.
"I think it's important to look deeper into black history, not only talking about Rosa Parks and Martin Luther King because we have been doing that since elementary school. I think it's important to see more of where it really started," senior Jayla Walker said.
"I think Black History Month is important because we need to observe our history more and remember where we came from so [we] don't forget," junior Zachary James said.
"Even though we're more represented now, less people are educated on certain things within black culture or just any other culture. I feel like it brings awareness to [black history] depending on how you attack the idea of it and actually represent it in your school. I think it's a really good idea because it's more international or national for the United States, so everybody does it in their school," sophomore Addison Mason said.
"I think it gets people talking about the BSU club because half the black kids and everyone in the school don't even know what BSU club is. Also, we get to share black artists on the announcements as well as getting to talk to people at our table for Black History Month [during] lunch," junior Misha Sarco said.
"I think the importance of Black History Month is to bring awareness to past black history and know that we're still here, we still struggle. We've been through a lot but we're still striving, we're still going. [It] brings back all the importance and reminds people what black people went through," senior Maya Sarco said.
"We have to have a mindset that black history is history. February is a reminder that Black History Month is a springboard of us trying to embed black culture and black history within our conversations across our departments, whether it's math, whether it's history, English [or] science. We need to be talking about more diverse representation in these classes and in our day to day lives. For people that don't understand why we do Black History Month, it's a mind shift. It's not trying to say that black history is superior, but it's trying to actually get a foot in the door of saying, black history is a part of history," behavioral specialist and BSU sponsor Isaiah Dottin Carter said.
"It's important to show the great African American leaders we've had through the years that don't get the recognition they deserve," senior Bryson Moats said.
Kenney tackles stress of managing BSU, additional caseloads as only counselor of color
BY JUMANA ALSADOON
"It's important that kids of color see people who look like them in different job positions. If they see them then they're going to associate themselves with those positions," sophomore Aiyana Thornton said.
At HHS, there is one black counselor, Cedrice Kenney. In a school with 11% of the student population being black, only one counselor represents them. 
Senior Kamari Robinson recognizes the conflicts that Kenney might go through being the only black counselor. 
"Students feel comfortable talking to Ms. Kenney because she's the only black counselor. Ms. Kenney has to deal with her [assigned] students and the other black students because she's the only person that the black students are comfortable with," Robinson said. 
Thornton also notices that Kenney's workload increases rapidly. 
"Ms. Kenney has a huge workload, she has her caseload, but then she also has all of the Black Student Union (BSU) and other POC (person of color) students that feel comfortable with her. She never complains about it," Thornton said. 
Thornton believes that this reliance on one counselor is not beneficial long term. 
"That adds a lot of pressure on that one counselor, and it's so necessary that black and brown kids have multiple different people to go to and they're not just relying on one person," Thornton said.
This wasn't always the case for Kenney, in fact, she wasn't always the only black counselor at HHS. 
"When I first came, it was me and Mr. Lamb, who was the other black school counselor and Mel Wilson, who was an English teacher. The three of us were running BSU. In the last four years, they both have left," Kenney said. 
Losing two staff members who ran BSU with Kenney has added pressure to her job. 
"Having safe spaces and places in this building can be really hard. There's not very many people of color in this building. And I think we get pulled in so many different directions that before the end of the day, the only thing you want to do is go home," Kenney said. 
Kenney found herself being pulled in many different directions. BSU, her regular case load and students of color all looked at her for direction. 
"70% of our students are minorities, and they look like me, but there's only a handful of people that look like them that are staff. That can be really challenging. The student might not even be on my caseload, but because I am the sponsor of BSU, I get pulled into things," Kenney said. 
Kenney's day is filled with advocating for these students on a deeper level. 
"Having to advocate for a student and a different perspective than just as a school counselor as a mentor to them can be really challenging. People do not understand that my day looks different from other people's days and it's not as easy as just shutting the door and doing the things I need to do, or telling students I can't meet with them. There's so many different levels," Kenney said. 
Despite feeling overwhelmed, Kenney understands how important it is for students to have a person they can relate to. Kenney had first hand experience with having no one to support or represent her. 
"I did not have a black counselor when I was in high school. I had a counselor who told me I would not amount to much and said that I was Community College material. My goal of becoming a school counselor was always to be able to break barriers for students," Kenney said. 
Though Kenney is grateful to be able to represent such a large group of students, the task can be overwhelming.
"Being in a helping profession, in general, there's quick burnout, especially in a building when there's 2000 kids. It was never meant to be that way. I would say that there's a lot of times where I go home and I can't do anything else, but lay down.  It can be really mentally draining on a daily basis," Kenney said. 
Kenney emphasizes the importance of staff representing the students they are around. 
"I definitely think any teachers that we bring in this building, [that's] it's always important that they look like the students that we're serving, because we're always going to be able to build relationships better that way. I really value building relationships with students, because that's what makes this job worth it," Kenney said
Burgess, Bullard navigate hiring diverse staff amidst teacher shortage
BY CLARE KIRWAN
The Virginia Department of Education reports, nationwide 40% of division leaders and principals report staffing shortages as "severe" or "very severe." The department also reports that as of August 2022, Virginia has 2,594 teacher vacancies. As this shortage surges on and teacher's fight for equal pay and better working conditions, many administrators are also working to hire diverse staff.
Donald Burgess is the current dean of students and varsity boys basketball coach. He believes his role is important for all students, but especially students of color as he himself is black.
"Students need to be able to see that someone who looks like them can work hard and earn the opportunity to be in a position to impact the youth and community in a positive manner. I hope that I can be the motivating factor for our students to do the same and even better than me," Burgess said.
Burgess stepped into the admin role just a couple of years ago. He recognizes his ability to foster the growth of students.
"If students want to be in a teaching, coaching or administration position I hope that my interaction and communication, whether for positive behavior or explaining consequences to them, is an experience to help inspire them in a positive manner to be kind, work hard and reach their goals," Burgess said.
Burgess graduated HHS in 1990 and went on to coach men's college basketball for 20 years before rejoining HHS in 2015. 
"First, I would like to say thank you to Dr. Hensley and HCPS for providing the opportunity to have such a diverse admin staff. It is a responsibility which I do not take lightly. I take great pride in being a role model in this position and working with such a qualified and diverse admin staff at HHS. I am always looking to improve each and every day in some aspect personally and professionally," Burgess said.
Burgess' colleague Sonya Bullard recognizes the importance of relationships in her new role as assistant principal.
"Students need to have role models that look like them and they can relate with.  Relationships are important and students need to have relationships with their teachers as well as all faculty and staff.  It is just easier for students to make those connections and build relationships with adults that have shared their experiences," Bullard said.
As a black woman herself, Bullard believes that while any staff member can build strong relationships with the diverse student body at HHS, hiring diverse staff makes fostering these relationships easier.
"Having black men and women in leadership positions allows students to see themselves in those roles and know they can accomplish their goals and dreams too.  I hope that I can be that role model and I try to live my life to exemplify good morals and character," Bullard said.
Burgess grew up surrounded by strong black role models. His father graduated from Lucy F. Simms, a former all black school in Harrisonburg, and was a custodian at Waterman Elementary School for 38 years. His uncle was the first black councilman in Bridgewater, Virginia. He hopes to be a role model for POC children in our community as his family was to him.
"My dad used to tell me all the time to do the right thing, act the right way because you're tall, you're black and you're from Kelley Street, so you have to work harder than others to get a fair chance in life," Burgess said.
Like his family, Burgess has broken many barriers as a person of color, specifically in the Bridgewater community.
"I consider myself an ordinary person who was willing to do just a little extra in wanting to be an extraordinary person," Burgess said. "I coached college basketball at the Division I level as an assistant coach for 13 years then became the head men's basketball coach at Bridgewater College for seven years. In a primary sport, I was the first black head coach at Bridgewater College."
Growing up in the Shenandoah Valley, there was not a head black basketball coach to look up to. In fact, he did not have a black teacher, until one Mrs. Barbara Blakely in high school. He recognizes the importance of his role in hiring diverse staff due to his lack thereof growing up.
"I think that it is important to provide an opportunity for black educators to get a fair opportunity to interview for such positions. The education field is lacking college students who are majoring in this area. I do think that it is important to have not just a person of color in positions, but quality people who want to be in HCPS for all students and who want to be part of the most diverse school division in the state," Burgess said.
According to Bullard, working to hire from a diverse pool of applicants often requires recruitment.
"In order to hire more teachers that represent the population we serve, we need to recruit from a more diverse pool of applicants.  For example, visiting and recruiting from Historically Black Colleges and Universities," Bullard said.
Harrisonburg High School's population is made up of a mix of 53.1% latinx students, 10.3% black, 29.6% white, 2.4% Asian, 0.1% indigenous and 4.5% other race students. It is important to the student body that the staff is able to represent this population.
"I am reminded of how far we have come, but also I know that we still have a distance to go. I really do think that it is important for all of our students and all of our community to see diverse representation with our staffing," Burgess said.
James, Walker, Moats appreciate BSU community
BY CLARE KIRWAN
The Black Student Union (BSU) is a high school organization devoted to facilitating conversations and providing a safe environment for black students.
"I joined BSU for [the] community. To go somewhere where everyone looks like me and has the same struggles as me. When we meet, we just hang out with each other and talk about issues that we might have had happen during school," senior Jayla Walker said.
At BSU meetings, students can reflect and in some cases cope with experiences they have had within the school and in their lives. Junior Zachary James is a member of BSU and remembers one discussion last year about the presence of Student Resource Officers (SROs) in schools.
"Last year, we talked about SROs when they kind of tackled this one kid because he had drugs. I don't know if he actually had drugs, but they tackled him. That was probably the most interesting conversation," James said.
BSU club meetings hold a wide variety of conversations. Just last week James got to talk about the Hebrew origins of his name. For many of the students, BSU provides a unique community.
"I feel like [representing black culture] is important because sometimes we could be shut out and some of the things we do are frowned upon. I feel like I'm not being silenced [at BSU]," Walker said.
Senior and fellow leader of BSU Bryson Moats believes Black History Month is one way he is able to to represent his black culture.
"Black History Month means a lot to me because I am grateful for the sacrifices my people have made for me and the life I have," Moats said.
According to James, BSU gives him an outlet to represent his black culture and learn more about the history in ways he doesn't usually in his everyday life.
"[BSU is] like a family. It's not really like most other clubs where you just work on stuff, it's a place where you get to be friends with people," James said.
Many students are pulled into the club, by friends, peers and for some counselor Cedrice Kenney. Moats joined BSU because his brother was a member and appreciates the atmosphere.
"The thing I like most about BSU is [that] it's like a family the way we get along," Moats said.
Walker is an active member of BSU, but tries to surround herself with people of shared experiences, as well as working to educate others on the importance of black history. For many of the students in BSU, Black History Month is just a reminder of the importance of black history.
Thornton stresses importance of representation in art
BY CLARE KIRWAN
Sophomore Aiyana Thornton grew up going back and forth between white and black households. Her upbringing has made it difficult for her to fully identify with black culture.
"Being biracial and being mixed, I've had a really hard time figuring out how to identify. I've learned that it's okay that I identify with both my white side and my black side, but it has taken me a long time to feel comfortable in black spaces and feel comfortable around my black family. It's been a journey to accept and love my black side because I didn't grow up around that," Thornton said. 
Despite personal struggles, Thornton is proud to be biracial and particularly loves the family aspect of black culture.
"A big step [in loving my black side] was my hair and loving my curly hair. I didn't grow up seeing people who had hair like me and I always wanted straight blonde hair. I wanted hair that I could just wake up in the morning, brush through it and go because that's all I saw on [the] media. I never had that representation," Thornton said. "When I finally just started immersing myself more in black culture, I learned to love my hair and now I wear my hair natural every day. I've been trying new styles, I've been learning how to take care of it properly."
The representation of black hair is just one place where Thornton believes the media has fallen short.
"I think representation is so important because if students can't see people who look like them then they're not going to associate themselves with that role. A lot of times in [the] media and higher paying jobs, we only see white people, especially white men," Thornton said. 
Thornton has a particular love for the arts. As a member of the Fine Arts Academy, she feels this lack of representation.
"Our society has been progressing and we are starting to see more and more diversity in those spaces, but even at our school, our arts program is not diverse at all. There's very, very few diverse people and so as a [Person of Color] (POC) in this space, I feel the need to do this because I want young black girls who look like me to know that you can do this. This space is for you. It's not just for white people," Thornton said. 
Last year, Thornton had the opportunity to recruit middle schoolers to the Fine Arts Academy. She feels it is a privilege to act as representation for black girls in the community.
"There's a freshman that came in and she was like, 'you were the reason why I joined the Fine Arts Academy. I saw you, how you talked about it and you seemed so passionate about everything and you're the reason why,'" Thornton said.
Just this February, Thornton starred in the high school production of Newsies as Crutchy, a lead character.
"You always want the lead if you're auditioning for something, you always want to go out for that. It was so important that I was able to be in that space and I could be that person that they can look to and see themselves in. It was really, really special," Thornton said. "It's also really important because a lot of people associate students of color with sports and while it is true, I think it's also important to see students of color in the academic spaces and not reinforcing that stereotype." 
While Thornton believes representation is the key to black people continuing to break barriers, she also believes tokenism is incredibly prevalent.
"It's a very fine line between the token POC character and then a show actually having diversity. In any sense, even though I personally hate the token black funny best friend character and I'd much rather see a black person in that lead role that's usually white, a part of me still loves to see that there is even a black person or POC in the TV show," Thornton said.
In the Fine Arts Academy, Thornton is involved in the theater and dance strands. Not only is she concerned with tokenism in media and film, but also in dance.
"Dance companies are starting to become more and more diverse as time goes on, but dance used to be a very, very white thing. Especially in ballet. Genetically my body [is] built different than a white girl and the picture perfect ballerina, that is something that I've really had to get over. [I've] learned to love myself, I can still be a great dancer, even if my body doesn't look like that," Thornton said.
According to Thornton, black people have no obligation to share their experiences with others or educate white people. It is the POC kids in her community that keeps her wanting to act as representation in the arts and within the community.
"We have a hard time navigating what we should do for Black History Month and how to present that. It isn't our job to teach other people about black history and teach other people why this is wrong and prove that people of color are not lesser than. For me, I don't do it for people who don't care or don't know about history. I do it for the people that do and I do it for the POC kids," Thornton said.
Mason, Whiting discuss biracial experience
BY CLARE KIRWAN
"You get used to it. You shouldn't have to, but at the same time, it's just one of those things that happens. It's not like you can educate every single person," sophomore Addison Mason said.
"Used to it." Mason is used to being called whitewashed. Used to the slurs. Used to the arrogance. 
"A lot of kids when I was younger would call me whitewashed just because I hung out with white kids [and] I didn't stereotypically act like a black person. I didn't say the N word, I didn't eat fried chicken, I didn't eat watermelon. I think a lot of people think I'm whitewashed because I don't act stereotypically black [and] I'm not low privilege," Mason said.
Mason's father is black and her mother is white, but growing up mostly with her mom, she experienced this idea of "whitewashing" quite a bit.
"I'm biracial. I usually identify as African American because if I were to identify as white, people would be like, 'what?' If you have darker skin and you look mixed, they're gonna assume you're black," Mason said. "I like to identify myself as African American or mixed because it helps the stance of people knowing who you are and not just knowing you as the whitewashed kid that people think you are. I've been able to find myself more."
Growing up in a white household, with white friends, siblings and parents Mason's journey to identifying herself with her black culture first came by joining BSU.
"One of the first things I did was join BSU which I think was really great for me. [It's] really nice to be around people that I can relate with with the idea of racism and stuff that we go through every day," Mason said. "When I connect with BSU students, I also connect with people outside of the BSU community that are also cultured and it clicked. I see both perspectives of everything, white, black, no matter what culture you are. I try to think of people in their shoes."
Junior Logaan Whiting is also biracial. She joined BSU late into her sophomore year and her journey to feeling welcome there was different from that of Mason.
"It was really hard for me to want to join BSU because so many kids that are in BSU are the same people that were like 'you're whitewashed' or 'you're this' or 'you're that.' It was really hard for me to decide that I wanted to be here," Whiting said. "It was hard for me to accept that I did grow up with the white side of my family more, but that's just a part of who I am and there's nothing that I can do to change that and I wouldn't change that. It was hard because people expected me to act differently and look differently because of the way that I do look."
Whiting grew up in a predominately white household as well, but her experience with being called "whitewashed" came from her majority white elementary school.
"Coming to Harrisonburg, it was like a culture shock. Everyone looks like me. It was a totally different experience being around people who had the same experiences that I had. Nobody's parents in elementary school were divorced [or] didn't live in separate houses or they didn't have someone who is a different race in their family. Coming here and then realizing that I am different from the other black students [was a lot to deal with]. I was called whitewashed and that I was really proper and things like that," Whiting said.
Mason has not only been called whitewashed in school, but has also been called a number of slurs. Though she believes these experiences have heavily impacted her well being, it is experiencing racism within her own household that has been harmful.
"When I was younger I was the only biracial kid, but now that I'm older, I can identify myself and stand up for the things I'm seeing in the real world. Stuff is not always the way that you think it is, there's racism that goes on. It's just the environment that you may be in may be different," Mason said. "Even when I go to my mom's side of the family, to them, the idea of my mom having biracial kids [is frowned upon]. It makes me feel uncomfortable. At school, I've kind of gotten used to it. But when you're closer to your family, it's weird. When they say racist or arrogant things, do you call them out?"
Whiting's father is also black and has worked to keep Whiting in touch with that side of her family.
"I'm not really close with my dad's side of the family, which is the black side of my family. He finds ways to make me understand my history. He'll pull up picture books, he'll just talk about our family or we'll go to family reunions. It's really important that we all stay connected because it's a really big family and we're kind of everywhere," Whiting said.
For both Mason and Whiting, the BSU community has provided them with an outlet to get in touch with the black community at the high school and advocate for biracial students.
"[In] BSU we're trying to help the community and [educate] kids now [on the presence of racism]. Especially my siblings, because they're biracial and they're getting to the age and the point that I did to where they're still around white people, [but experiencing racism]," Mason said.
While Mason is proudly acting as a biracial role model for her younger siblings, Whiting has taken to advocating for persons of color in the healthcare field. 
"I feel like we should have more representation of people of color in the healthcare settings because not everyone that needs healthcare is white. A lot of people that are more prone to having diseases are people of color. Having someone take care of you that looks like you and understands how you're feeling or the way that you're thinking because they've gone through it, it's like a different level of connection," Whiting said.
Mason and Whiting believe having difficult conversations is the first step to increasing representation and making schools a safer space.
"The best thing is [for] the staff to say something [if a slur or something inappropriate is said]. You can't educate every single kid and kids are gonna do what they want to do. The best thing to do is keep your classroom a safe space," Mason said.
Dottin Carter speaks to working with minority students, teachers, communities
BY CLARE KIRWAN
Isaiah Ditton Carter is the lead behavioral specialist of Harrisonburg City Public Schools (HCPS). He works to support schools, administrators and behavior specialists with school wide behavior analysis. He also specializes in classroom management and restorative justice approaches to help the school community become more engaged and aware of the disproportionate effects of punishment on minority students.
"Four years ago, I was working in a certain school and I would see a lot of students have different disciplinary actions and [I was] trying to figure out how I can best support them. I heard about this term restorative justice. I was involved in certain circles and was really intrigued and wanting to know more," Dottin Carter said. "I researched it and a neighbor of mine told me that I should look into a program at EMU, so I did and jumped right in. For me, it was 'how can I break the barrier of students of color, students with disabilities, getting disproportionate discipline in schools and what are some ways that we can approach it differently?',"
Dottin Carter is also a football and track coach and is the co-sponsor of the Black Student Union (BSU). His own experience with black educators made him want to take on all these roles in building relationships with students.
"When I was in high school, there were a few teachers of color that I saw and gravitated toward and grew in relationships with them. It was more relatable. They were their authentic self, they were funny, they were available and they were very encouraging. When I graduated high school, I automatically was saying that I wanted to work with kids and wanted to impact kids' lives," Dottin Carter said.
As a sponsor of BSU, Dottin Carter believes he is able to make a more direct impact. It's important to him that his black and POC students can have conversations about overcoming systemic issues in the community and also just talk about their lives.
"It's important not just for black students, but for all students to see a diverse staff that either they have someone that looks like them or they don't have someone that looks like them. It impacts the whole school community and working with BSU students and staff members doesn't feel like work, it's fun. We talk about really great things. We talk about personal lives and how that affects our larger community. We talk about issues that impact the black community, the Harrisonburg community. Having these conversations on a day-to-day basis, it's given us staff and also students the opportunity to engage and think about the systemic issues that we have here in Harrisonburg and in a larger community of why we're seeing these things," Dottin Carter said.
According to Dottin Carter, BSU focuses on the empowerment of individuals, community service and preparing students for higher education and the workforce. 
"The organization is an opportunity for everyone to come together for one purpose, and that's to build community, not just for the black community, but those who stand for values and the empowerment of black people in our community. It's not just for black people, it's for people who are allies of the black community as well," Dottin Carter said.
BSU is just one example of a black community initiative in the HCPS system. 
"I know that Harrisonburg City Schools has an initiative to hire and retain more diverse staff. I not only work with BSU, but I also have an affinity group for black educators to come together to feel safe and valued within their own community here in Harrisonburg," Dottin Carter said. "I think that our schools and our community needs to have more opportunities where people can connect. [Where] they feel safe [and] they feel like they're valued in their community. Hopefully, all our schools in Harrisonburg are working toward that."
Dottin Carter worked with former counselor Korey Lamb, to create this affinity initiative for black educators from different cities and states to come together and have vulnerable, transparent conversations.
"Sometimes black educators are one of one in a school or one of a few. Having a space that black educators can come to feel vulnerable, talking about certain things that their coworkers might not understand, having a space to do that, to be celebrated [is important]. Having a sense of community where you are and in Harrisonburg is important. We know that we shouldn't be doing things alone. That was the initiative of creating that affinity space for black educators and making sure that we're connected," Dottin Carter said.
Dottin Carter believes fostering difficult conversations about race and the black community is one of the first steps in making black students and educators feel truly safe.
"Safety is very important. To feel safe and to be safe. If we shy away from hard conversations, then we're never going to teach our young students that are getting ready to go out into the world and live on their own how to deal with conflict. The more we ground ourselves in conflict as a learning opportunity, the more we're going to grow as a community. When someone does something wrong, someone needs to call that out and say this is wrong. If no one's calling it out and saying, 'Hey, this is wrong,' then we're going to continue to perpetuate that cycle of violence," Dottin Carter said.
From representation in staffing, to SROs presence in schools, Dottin Carter feels BSU is able to facilitate these conversations.
"It's important to talk about hard conversations and having that platform at BSU. Unfortunately we always have something to talk about. Until that actually changes in our society, we're always going to have something to talk about where somebody of color is being mistreated. How do we continue to press on and be resilient, but also put things in place [so these things don't] happen," Dottin Carter said.
Despite work that still needs to be done, Dottin Carter is proud of all the things he has already accomplished and the accomplishments he has been able to witness.
"What makes me proud is the relationships that I've built. I never want to take credit for something that someone else does, but I love the opportunity to say I know that person or I'm a part of that person's life. When I see people and students do things [or] accomplishing something and I get to witness it and say I'm a part of that person's life, that's something that I'm very proud of. That's why I do what I do, to build those relationships and to see progress," Dottin Carter said.