Gymnastics competes at Patriot High School
February 19, 2019
Track to send runners to state meet after regional performance
February 14, 2019
The indoor track team competed at Fork Union Military Academy Feb. 13 in the 5A region D championships. Sophomore Mia Constantin, junior Sarah Deloney,...
Brooks prepares for varsity soccer, hopes for bigger role
February 12, 2019
After last soccer season's conclusion, sophomore goalkeeper Jaiden Brooks had mixed emotions about how it had ended. Heading into the spring season,...
Burgess reflects on end of season
February 11, 2019
The boys basketball team's season has come to an end, leaving their record 13-7. It always come to a bittersweet moment when the season ends until playoffs...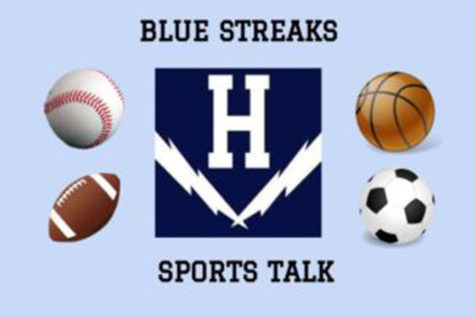 February 21, 2019 • 0 comments

Blue Streaks Sports Talk Episode 7
February 3, 2019

Blue Streaks Sports Talk Episode 6
January 29, 2019

Blue Streaks Sports Talk Episode 5: Around the Horn
January 11, 2019