Streaks tennis beats Spotswood 8-1
April 23, 2019
Collaborative 2019 NFL Mock Draft
April 23, 2019
On Thursday, Apr. 25, the next wave of NFL talent will be realized. Each year in the NFL Draft, over 200 college players are selected by one of the 32...
Streaks beat Rockbridge after failed PK in final minute
April 17, 2019
Two things were motivating the girls varsity soccer team to beat Rockbridge Wednesday night in Lexington. Number one: losing to the Wildcats in penalty...
Stuart takes leadership role on varsity softball, remains confident in team
April 16, 2019
Softball is not the only sport senior Cyniah Stuart has played, but it will be her last before graduating in June. Because of this, success is on her mind....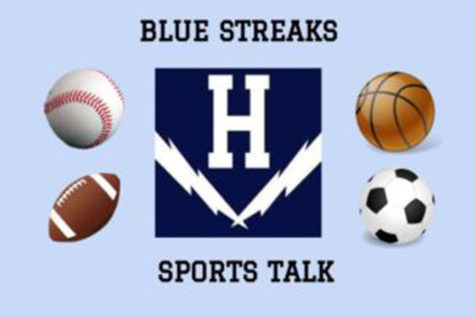 March 20, 2019 • 0 comments

Blue Streaks Sports Talk Episode 7
February 21, 2019

Blue Streaks Sports Talk Episode 7
February 3, 2019

Blue Streaks Sports Talk Episode 6
January 29, 2019