Randle finds love despite age difference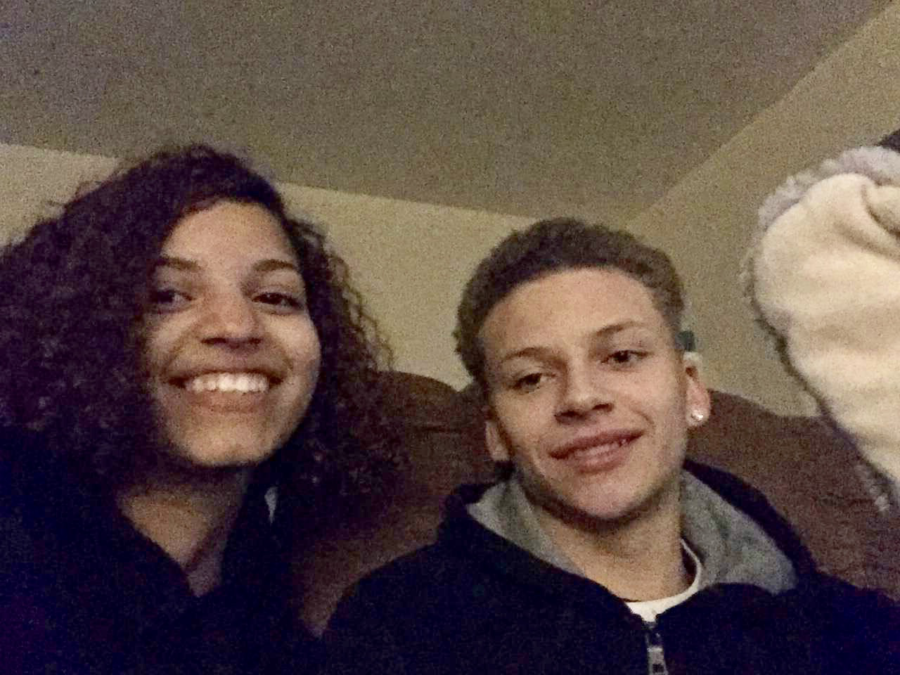 Freshman Serena Randle isn't in what one would call a normal "high school relationship", however she hasn't let what people think diminish her feelings for senior Makhi Madden, her boyfriend. Randle and Madden first saw each other within the first week of school, but started talking after she received a "to be honest" message over direct message that expressed his true opinions about how he felt about her.
"I had him on snapchat and he had posted a 'TBH' with a fine picture of him, so I slid up and he gave me one. It said 'Tbh you're bad and you seem chill and [you] need to talk to me in school.' Even after that we still didn't talk in school. Then I posted a picture of myself and he slid up and said 'When are you gonna stop playing and give me a chance?', so of course I stopped playing and gave him a chance," Randle said.
It wasn't long before people started to find out about their relationship and the age difference between them. Despite how others felt about the age gap, Randle didn't see a problem.
"There haven't really been any complications because of the age difference," Randle said. "When you're in a relationship there will always be hating females and males. There will also be those who adore your relationship. We've had both."
Because Madden is a senior, Randle has less than a semester left with him before he graduates. However, her plans to be with him aren't going anywhere, even when he leaves HHS.
"When he graduates my plans are to continue to maintain a healthy and happy relationship, but also working harder in school to graduate a bit earlier." Randle said.
When Madden leaves, the dynamic of their relationship might change, but Randle is confident in their relationship, and believes they have what it takes to make it work.
"There is no secret to a successful relationship. It pretty much revolves around one word: Loyalty," Randle said.