Valentines Day special: Butler and Paz enjoy dynamic relationship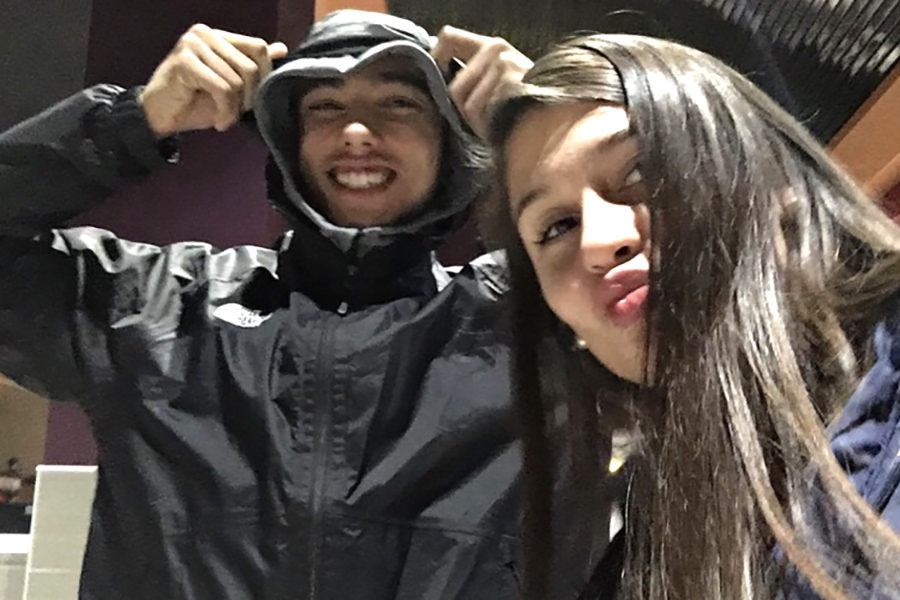 Sophomore Karolain Paz never thought she'd be dating junior Tre Butler. They've seen each other a bunch of times in the halls, until Butler started texting her. Butler and Paz have been dating for a month and five days.
"I just saw her at school a lot, so we just started texting… [I made the first move] because she gave me a little hint she was interested," Butler said.
Butler is a student-athlete, so Paz supports him in basketball and makes an effort to show up to his games. During the weekdays they don't see each other that often, but they make time to hang out on the weekends.
"[When making time for each other], I feel like we just work around it even though it's hard, but we make it work," Paz said.
Being in a relationship mostly comes with being comfortable together and being goofy without getting judged.
"I like the fact that he's goofy sometimes and not serious all the time. Sometimes you need someone like that in your life. Whenever I'm down, he helps me out… like his goofiness helps me out," Paz said.
While other high school relationships come and go, this relationship hasn't seemed like a temporary one.
"He's probably the only person that actually took me seriously," Paz said.