Q&A with Kate Kirwan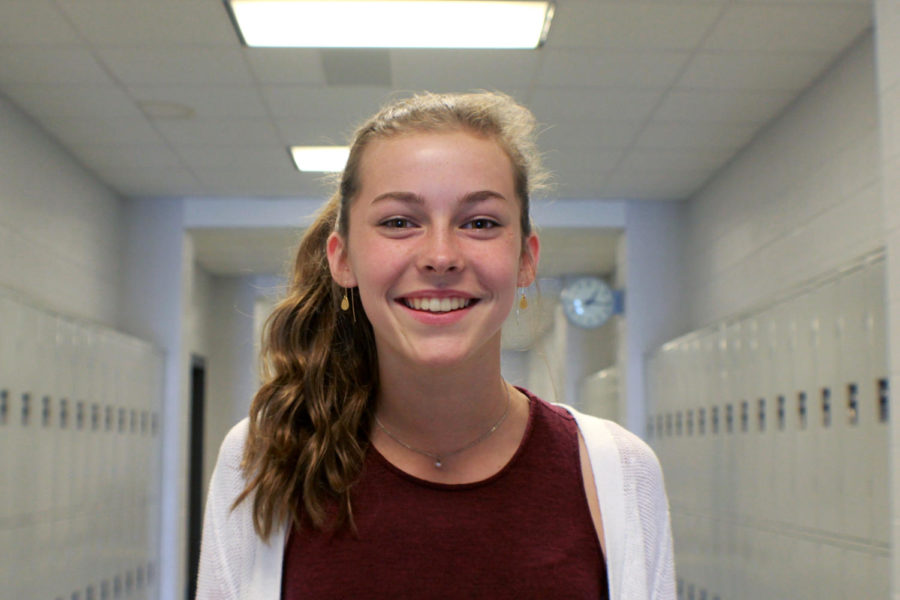 Q: What do you think about high school so far?
A: "I like the freedom [compared to] middle school. And you can meet a lot of people and it's a bigger area, so I like it."
Q: Are classes hard or easy for you at this point?
A: "They've been easy so far, but I could see the workload getting harder."
Q: How long have you been acting in the drama productions?
A: "I did it all four years of middle school, but I don't know if I'll do it this year."
Q: What made you decide to audition in middle school?
A: "I had a lot of friends who did it and they told me it was really fun, so I just tried it."
Q: What's your favorite place you've been to?
A: "Well, we went to London over spring break last year, and that was really cool to see a different country."
Q: Could you see yourself going back there?
A: "Yeah, I'd like to go back again just to see different spots that we didn't get to see that time."
Q: So what do you think you'll do after high school?
A: "I'm not really sure yet. I'd like to keep my options open, see what I'll like to do."
Q: Do you think you'll continue with cross country throughout high school?
A: "Yeah, I'm hoping to. I really like to run."
Q: So how do you describe your style?
A: "Kind of whatever I'm feeling that day. I mean, I like to dress up some days and some days I'm just like 'Eh, doesn't really matter.'"
Q: How do you think your friends have shaped who you are as a person?
A: "I think that they're all really supportive, so, I can talk to them about anything [which is] really nice."
Q: What's your go-to snack for anything?
A: "Ooh, Cheez-Its, because they're yummy, and you can eat them really quick."