Featured Athlete: Salar Haji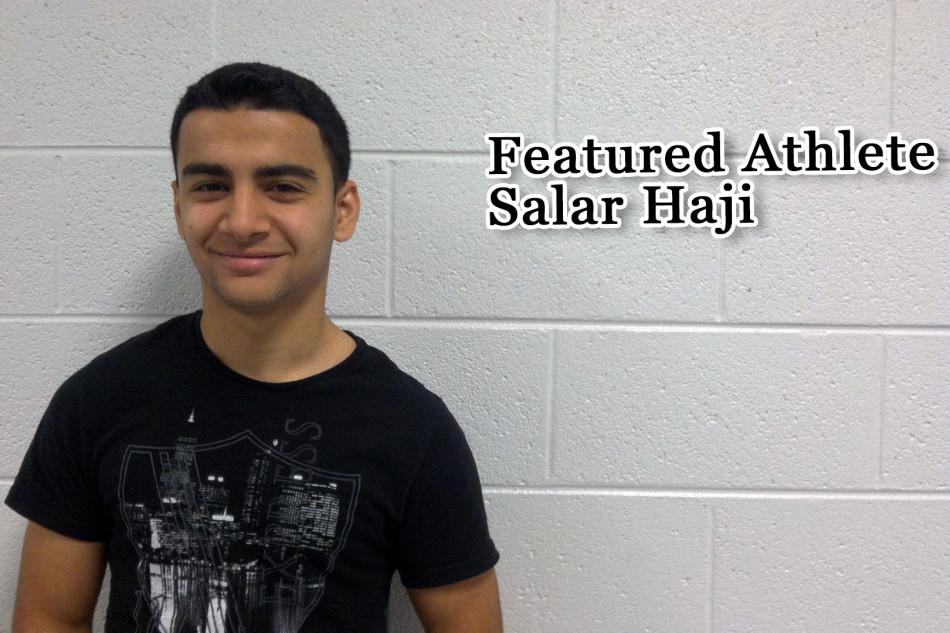 Ali Baapir, Staff Reporter
April 18, 2014
Senior Salar Haji has grown up playing soccer, starting at a very young age.
"My father has been a big influence on me, I love it. It's also like a form of stress release," Haji said.
He has played for teams since his freshman year. Haji's experience with the game means he has had several memorable moments.
"I once scored a goal from half field during my sophomore year," Haji said.
This has been an accomplishment that only few soccer players can attain. Haji performed this hallfield shot during his sophomore year which drove the crowd wild.
Every athlete has a pre-game ritual, and Haji is no different.
"I like to listen to music that gets me pumped – Bass heavy. If my eardrums are vibrating then I'm pumped. Together as a team through team we usually go out to eat for or pre-game ritual which is fun," Haji said. He is very well acquainted with the team and is great friends with everyone.
Haji continues to play every single year. "Personal benefits to stay in shape, have fun, make friends, and like I previously stated it really is like a stress reliever for me," said Haji.
To this day he continues to practice quite a bit to be ready for soccer. He hopes to pursue soccer during his college years as well.
"I'm definitely looking to play in college and I've been looking at JMU and Bridgewater," said Haji. Soccer is something that Haji isn't willing to give up in his life anytime soon and plans on continuing his soccer career.
Q&A
How has the team prepared for the season?
We've been preparing with a lot of conditioning and mental preparation as well as team moments to increase our bond.
What are you most excited for this year?
After our season is done we're moving up to regionals.
What are the team goals this season?
Our goal is to win, to work together and to not argue like in the past.
What is your favorite part of soccer?
Winning games, scoring goals and feeling better about my skills.
How do you bond with the team?
Practical joking and messing around.