Featured Athlete: Trevor Jackson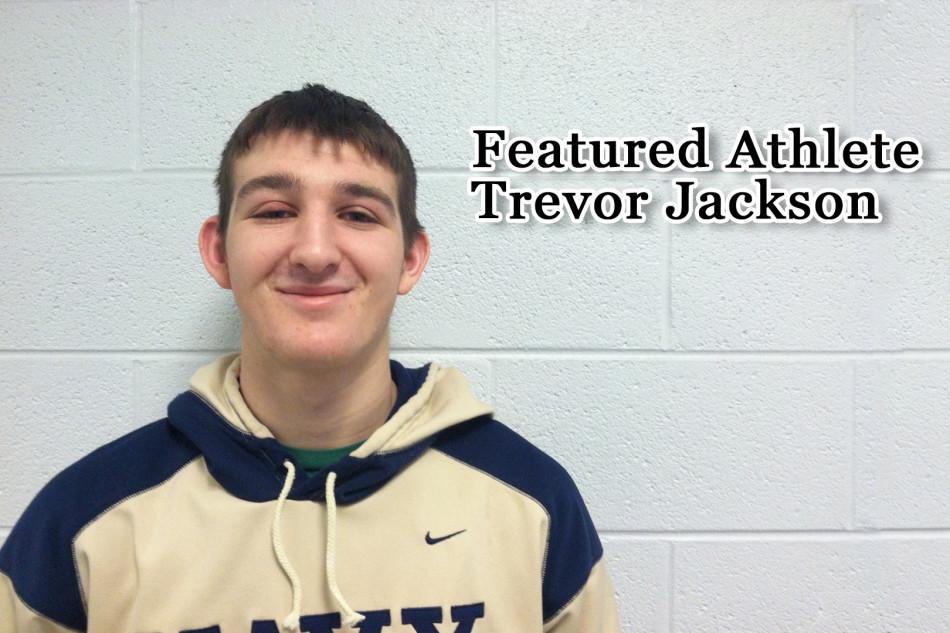 Ali Baapir, Staff Reporter
February 18, 2014
Wrestling is a very important sport in senior Trevor Jackson's life. "My favorite memory of wrestling was probably when we won regular season district title, it was a really cool experience," Jackson said. Wrestling has helped keep a balance of fun and maintaining great grades; being an athlete isn't easy, yet he still manages both.
Jackson has been wrestling since the sixth grade and has continued to do so every year since. He continues to improve every year becoming stronger and quicker. "Unfortunately I don't plan on pursuing wrestling in college," said Jackson.
He plans on pursuing a four year college and primarily focusing on his school work instead of sports. "I'm still not quite too sure on what I want to do but it'll come to me eventually," Jackson said.
Jackson has a pre-game ritual in which he wears his favorite Captain America shirt. "I love to wear my Captain America shirt the entire day before I wrestle, I like to think of it as my good luck shirt," said Jackson.
He has continued this ritual for quite a few years now and has actually brought him wins. Not too many might say that theres such thing as a good luck shirt, but if it brings Jackson wins he'll continue to wear it.
When wrestling for so long it makes people wonder, "Why keep wrestling?" " I like seeing the younger wrestlers keep improving," said Jackson.
"We're always friendly to one another and since there's only a few people we're a lot closer," said Jackson. Jackson treats his whole team like a big family which show just how caring he is towards his wrestling friends.
Q&A
How has the team prepared for the season?
There are four returners and this season was more of a building year.
What are you most excited for this year?
The chance to compete for states and have a good season is all I'm really looking forward to.
What are the team goals this season?
We really wanted to get better and hope to see the program grow along with making it far.
How did you get started wrestling this season?
I was actually inspired by my brother when I watched him wrestle in the 6th grade.
What is your favorite part about wrestling?
Winning.