The Role Model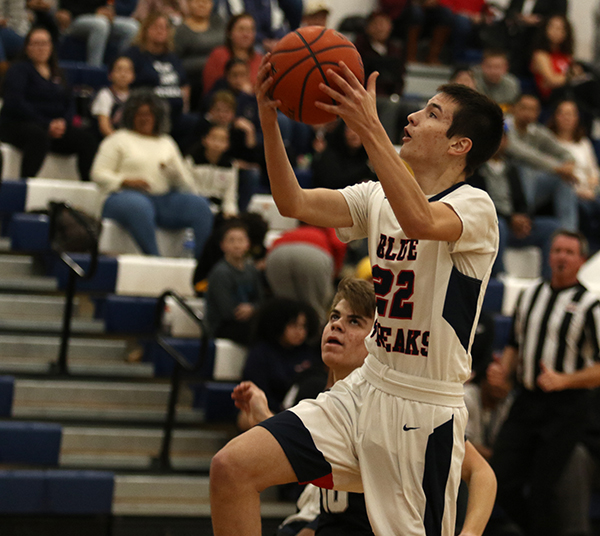 Senior Jesse Lichti has had many accomplishments and struggles throughout his four year high school career. A big struggle he had to overcome was starting his senior year with online learning  
"[Online learning] makes school and homework situations more stressful because we are not able to talk to classmates or teachers the same anymore," Lichti said.
For Lichti, this year academically is the most challenging despite not taking the hardest classes. Being online has made his everyday life more stressful and difficult, but he is getting through it. 
Early on in Lichti's high school career, he struggled socially. Going into his freshman and sophomore year, he didn't have much confidence. He was really introverted. 
"I was really shy and I didn't have confidence and that didn't make school fun," Lichti said.
It took Lichti some time to overcome his shyness. He found a group of people that he got comfortable with, and that helped get him out of his shell. He started to fake being confident and extroverted, and over time, his confidence increased. However, this took him a long time to figure out. Lichti is very passionate about two things: helping and giving back to other people and basketball. He wants younger students to know this. 
"Don't do what everyone else does. Figure out something that you're passionate about, [and] for me, that's basketball. Who cares what your friends think, if they're your friends they will support you," Lichti said.
Lichti emphasizes the importance of being a kind and genuine person to others.
"Being kind is really important. It takes some people a lot to do that, but being kind to others will help you a lot in life," Lichti said.
Throughout Lichti's high school career, he made it evident of how important it is to be involved in extracurricular activities, either inside or outside of school. 
"I think being involved is really important; just find something you enjoy. Make sure to give yourself time to do that because it really helps with the stress of school," Lichti said.
Basketball is a big part of Lichti's life because he's always been surrounded by it. Lichti views it as therapeutic and stress relieving.
"It's definitely therapy. Whenever I'm feeling down or going through anything, I just want to go hoop cause it makes me feel better," Lichti said.
While he was growing up, Lichti looked up to his older brother Josh, who now plays college basketball, as a role model. Now, Lichti wants to be a role model or a father figure to his younger brother John to teach him the importance of being a humble kind person to everyone. As a student athlete as well as a senior, Lichti understands the importance of remaining humble in all circumstances. 
"Being humble is really important to me. I still will have confidence in myself,but I make sure that I stay grounded because I have some people looking up to me," Lichti said.
Lichti's coach, Don Burgess, sees a lot about Lichti's character and his skills as a basketball player.
"Jesse is a great ambassador for HHS and the community. He is a quiet leader and has set a good example for the peers around him," Burgess said.
Lichti is hoping to play at the college level and his dream school would be any school that he could play at. Lichti is always about setting an example for younger guys, peers and the community while getting buckets on the basketball court.