Band holds virtual spring concert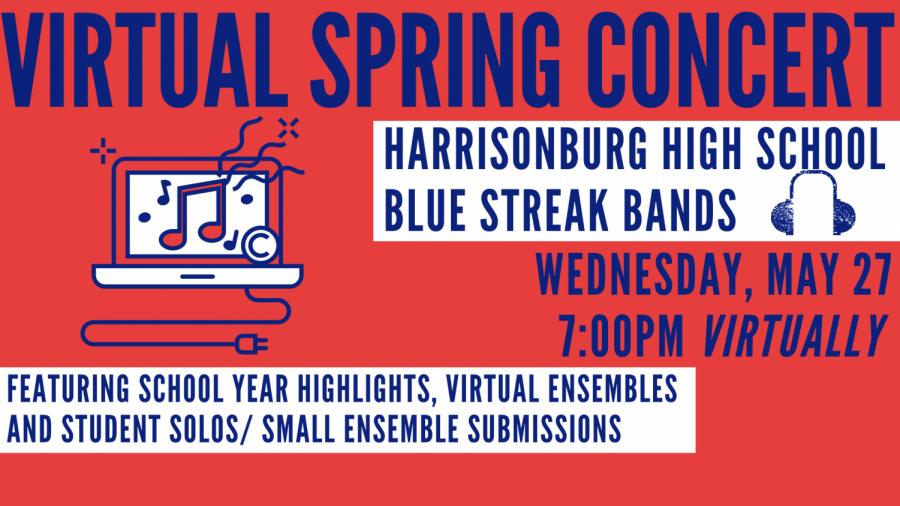 Tonight, Wednesday, June 27, the HHS Blue Streak Band will hold their Virtual Spring Band Concert. It will be held at 7 p.m. This virtual concert is response to the closure of all schools due to COVID-19. The HHS Blue Streak Band wanted to honor their students work and this virtual concert is a way of doing that. Today would've been the same date as the traditional in-person Spring Band Concert. The virtual concert will feature virtual ensembles, solo and small ensemble entries, and a review of the HHS Blue Streak Band year. The virtual concert will be released in four parts and you can watch it here.
Coming up on Monday, June 1, 2020, is the Virtual Music Department Banquet. The banquet will honor students for their work, will award scholarships and will honor band awards. Not only that, but the banquet will feature special guests and will recognize the class of 2020. This banquet will be shown on the same YouTube channel as the Virtual Spring Band Concert was held on.