Perkins continues baseball season with travel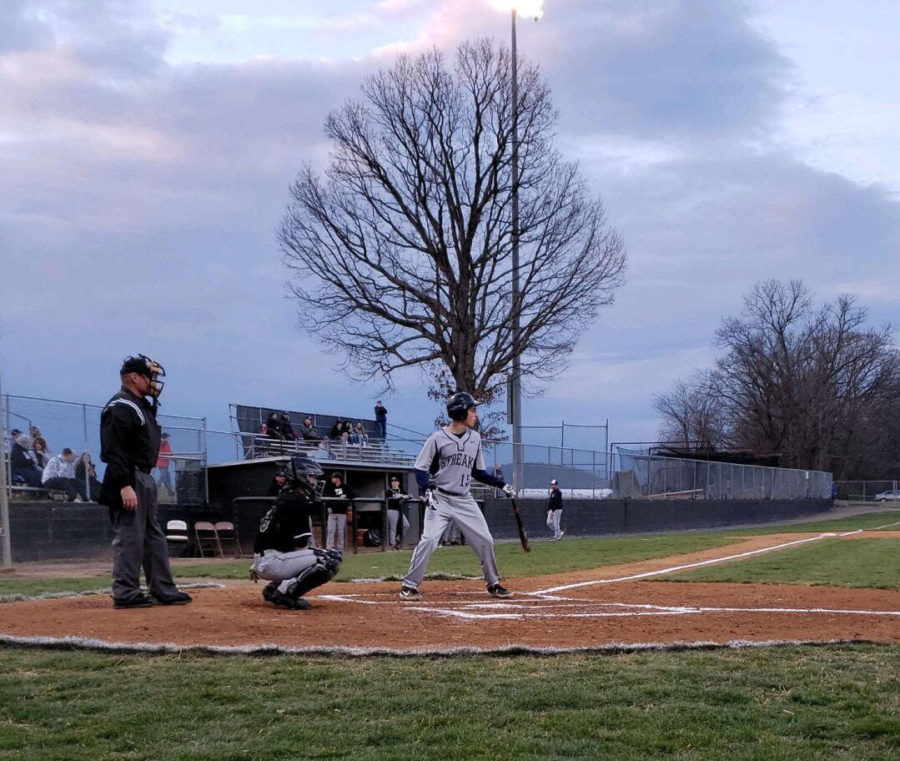 For most students, the baseball season ended last week, but for sophomore Aidan Perkins, Mount Crawford Summer League prolongs his baseball season. Perkins is in the 16-18U league and competes with other players around the region. Perkins predicts the season will not go as he anticipates.
"Our team is not very good as of now," Perkins said. "A lot of the people on our team are fairly new to the sport, so this will give me a chance to start. [Overall] I don't think this season is going to go well based of our first practice where the players on our team were fairly average."
Perkins started his baseball career when he was five years old. He first pursued the sport to further his interest in baseball.
"As a very little boy, I did the typical suburban white kid thing where I would play catch with my dad and when I was five my parents signed me up for recreational soccer because a lot of my friends were getting started in sports with soccer. As I was first starting soccer, I realized that I was really bad at it and had no motivation to try harder because I simply didn't like the sport. [Eventually], my parents let me quit soccer and signed me up for baseball."
Prior to the start of Perkin's baseball career, he spent a lot of his time watching baseball. Although his parents started him off with soccer, he had his heart set on baseball.
"[Although] I started out playing soccer, I always had an interest in baseball," Perkins said. "I spent a lot of my time at a young age watching professional baseball with my dad."
Perkins was able to further his interest in baseball when he was in eighth grade and joined the junior varsity team at HHS.
"Before I played on the JV team at HHS, I was playing little league in the Spring and not doing much else in the off season other than conditioning and training for baseball," Perkins said. "Being able to be on the JV team at HHS gave me a lot to think about in terms of my game and what I needed to improve. [This season] I had the chance to play with the varsity team and loved every second of it."
Perkins holds hopes to continue the baseball team's legacy with the varsity team next year.
"Although I hate to see our seniors leave, I'm excited for our next baseball season and hope to carry on the legacy they left behind," Perkins said.