Norwegian show SKAM shines positive light on social issues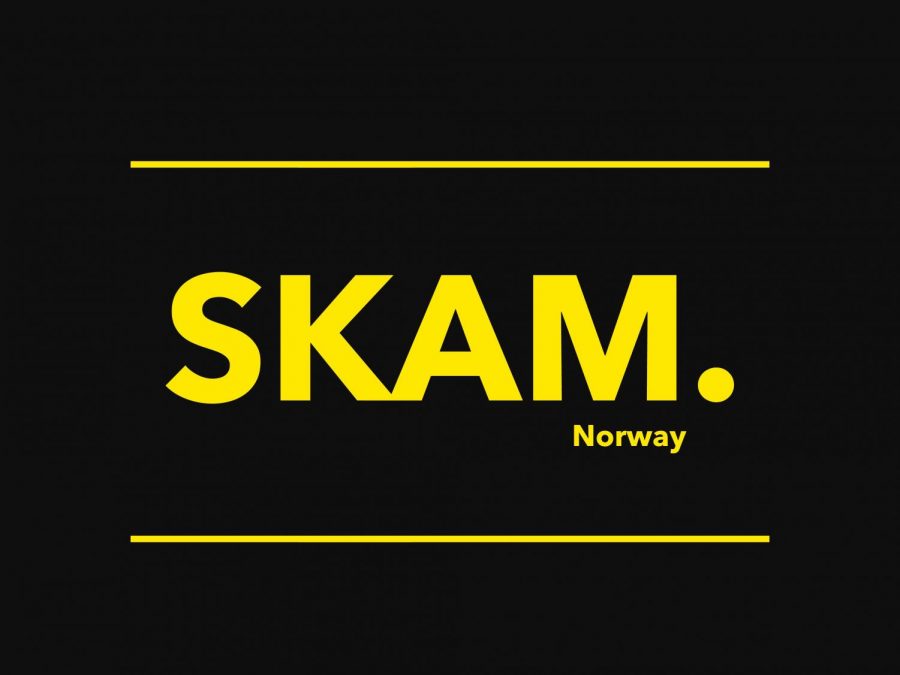 Taking place in Norway, SKAM (meaning shame in Norwegian) tracks the lives of four high schoolers over the course of four seasons. Tackling issues such as racism, mental health, sexual assault, homophobia and many more, SKAM perfectly combines originality and raw talent to portray universal struggles high schoolers face. After diving into the world of SKAM where I hysterically sobbed, laughed and learned, my biggest take away was season three which focused on the second year of high schooler Isak Valtersen (Tarjei Sandvik Moe), and his journey of self discovery.
Script
Winning best writing and directing for a drama at the Gullruten awards in 2017 (an annual award show for the Norwegian TV industry), SKAM creator Julie Andem brings high school to life using real life experiences from those affected by the hard hitting issues the show portrays. One of my personal favorite lines takes place in season three when Isak is on the phone with his boyfriend's ex girlfriend Sonja (Theresa Eggesbø). After asking how to help his boyfriend, Even (Henrik Holm), who suffers from both depression and bipolar disorder, Sonja gives Isak advice saying "and when everything seems hopeless, take it one day at a time. And if one day seems too much, just take it one hour at a time. And if an hour is too much, just take it a minute at a time."
Another key moment from season three comes from a conversation between Isak and his lab partner Sana Bakkoush (Iman Meskini). Throughout the season, the two have conversations of faith and science and how the two conflict. Sana, who is Muslim, is often questioned about her beliefs by Isak when discussing evolution and how homosexuality plays a part in it. After being questioned by Isak, Sana sticks up for her and her faith, stating
"Islam says the same thing as always. That all men, in this world, are of equal worth. And that no man shall be slandered, violated, judged or ridiculed. So if you hear someone use religion to justify hate, don't listen to them. Because hate doesn't come from religion, it comes from fear."
Writer and director Julie Andem continues this narrative throughout the season and into season four with Sana. With scenes like minute by minute and discussions of faith, SKAM brings opposing sides to the table in hopes to educate its viewers. Rather than force one opinion down your throat, it allows the audience to see both sides and make decisions for themselves, making the writing of SKAM oh so brilliant.
Acting
One of my favorite parts about SKAM is the acting. Though in Norwegian, the actors do a phenomenal job of portraying these universal emotions.that you don't even need words to understand, because you feel it. It's seen in their body language and in the way they speak. Even down to the way they breathe, there's a purpose to it, which makes it so real. Though they use music and talk to fill space, the writers were not afraid of silence and the impact it can have. The use of silence is often seen in some of SKAM'S most powerful scenes as you see conversations happen through text. As simple and boring as it may seem to read a speech bubble while someone sits and types on their phone, what makes these moments so impactful is their facial expressions that make it feel as though you're processing with the characters. One of my favorite moments comes from these scenes when Isak comes out to his mom. Fearful of his religious mom's opinion, the viewer gets to partake in the anticipating build up as Isak receives a text from his mom and the relief he feels when she responds, telling him she still loves him. Met with tears, Isak is rewarded after showcasing the vulnerability of opening up and coming to terms with who he is. This performance by Tarjei and actors like Iman Meskini give a voice to marginalised groups and make them feel accepted in a world they're told isn't theirs.
…and when everything seems hopeless, take it one day at a time. And if one day seems too much, just take it one hour at a time. And if an hour is too much, just take it a minute at a time. – Sonja
Character development
Another thing SKAM does really well is character development as seen with Isak. Leading up to season three, Isak is in the closet. After meeting and falling for senior Even, Isak is forced to come to terms with his sexuality, but as he comes to terms, internalised homophobia comes with it. Struggling to accept himself, Isak eventually comes out to his gay roomate Eskild. In this conversation, Isak is exposed to his homophobic way of thinking. In this scene, SKAM holds yet another healthy conversation as Isak shames some gay men for being to "feminine". It is in this moment Eskild calls out Isak's homophobia, saying:
"Let me tell you about those people who you don't want to be associated with, Isak. About those who put on tights and mascara and went out and fought for the right to be themselves. There are people, throughout the years, who have chosen to withstand harassment and hatred. People who have been beaten and killed. And that's not because they really want to be different, but because they would rather die, than to pretend to be someone they're not. And that Isak, requires courage on a completely different level than most people are able to comprehend."
Moving forward, Isak becomes more open with himself and others. Another example of character development is his friend group. Isak hides his sexuality from his friends, eventually forming a rift between them. At the beginning of the season, Isak goes on to make homophobic jokes with his friends to fit in and prevent any suspision. After coming to terms and questioned with rumors about him and Even, Isak comes out to his friends. Their reaction is met with a positive response and a progressive take on toxic masculinity amongst male friend groups. Though out, Isaks pride is questioned, as seen when he avoids a kiss from Even in public. Isak's progression is revealed in season four when the two share a kiss holding hands at school.
After watching the show four times in a row, I can confidently say SKAM is my favorite show of all time. It taught me many lessons that I didn't think I needed to know and showed me a different point of view for ones I did. I could go on to say many more things about the show and reasons you need to watch it, but instead, I will leave my thoughts with Isak's finishing quote from season three. "Whether you believe in Allah or Jesus or evolution or parallel universes, there is only one thing we know for sure. That life, is now."