AirPod Pros are overrated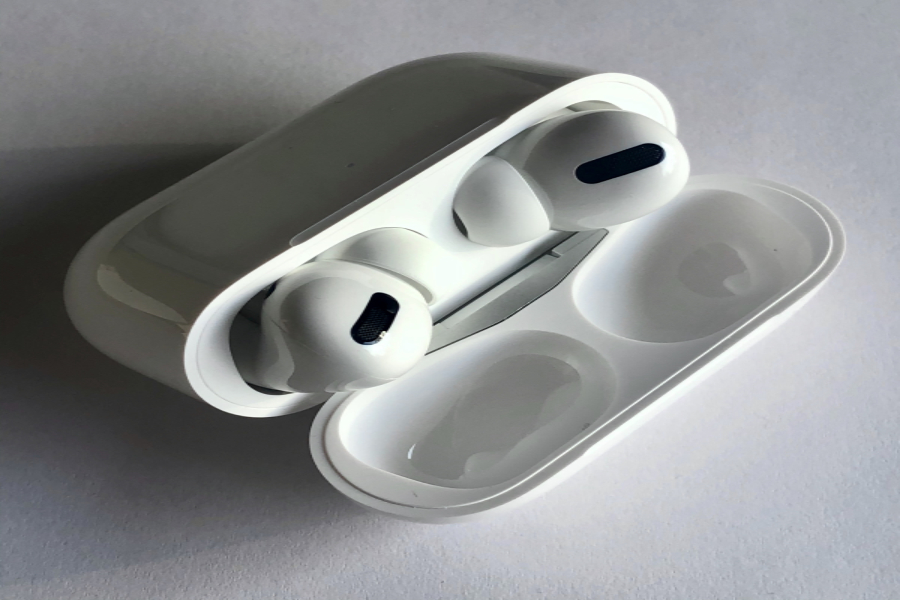 Apple made their first product back in 1976. Since then, Apple has gone on to make many more products such as iPhones, iPads and iMacs.One of their most popular products are AirPods. The AirPods were released in 2016, and Apple was struggling to keep them in stock. Then, they released the second generation AirPods in early 2019. The two main differences between these and the first AirPods is that the second generations come with a wireless charging case and instead of a W1 chip, they came with an H1 chip. These chips are basically how the AirPods connect to your phone. The H1 chip connects faster than the W1 chip, so it's an improvement from the Second Gen AirPods this helps the AirPods connect faster.
Now we have the AirPods Pro, which have many differences compared to the Second and First Gen AirPods. This includes noise cancelation that can be switched off (Transparency Mode), replaceable tips for "maximum comfort" and sweat and water resistance.
While these features may seem awesome and cool, there are some features that just stayed the same on the AirPods Pro that easily could've been improved, and some things got worse. An example of this is the battery life on the AirPods Pro. The battery life on the AirPods Pro is four and a half hours, but the regular AirPods battery life is five hours. While this is only a thirty minute difference, an extended battery life could take the AirPods Pro to the next level.
Another disadvantage to the AirPods Pro is the look. Whenever we think of Apple products, we tend to think of a universal phone or tablet. Whenever we hear someone has a new iPhone, we form an immediate mental image in our heads of what it looks like because we all recognize the thin rectangle with the Apple logo on the back. Even when they released the iPhone X, which didn't have a home button, we still knew it was a phone by Apple.
The same concept applies with the most common form of Apple earbuds, the EarPods. We all know the little white pieces that go in your ears. When you walk in the hallway, you can tell that there are Apple EarPods in someone's ears just by looking at them. The same goes for the AirPods when you see them. But when I first saw the pictures for the AirPods Pro, I thought they were fake. Or a joke. They don't have an iconic look; therefore, they don't seem authentic. Same thing goes for the charging case that comes with AirPods Pro. Unlike the iconic case we usually see, which is more square shaped, the AirPods Pro case is rectangular. It doesn't go well with the recognizable Apple idea we get when we think of AirPods.
The reviews for the AirPods Pro are insane. Out of the 174 people who have made a review on the Apple website, 66% of them have given it a five star rating. And while that may not seem like much, it's actually 115 people out of the 174 who reviewed it. This gives it an overall rating of four stars out of five. Which as far as online shopping goes, is pretty decent. If we compare this to the regular AirPods (Second Gens), however, which had 164 people review it on the Apple website, it only had a three and a half star rating out of five And only 42% of the people who reviewed it gave it a five star. That's 70 people out of the 164 who reviewed it.
While it may not seem like a significant difference, it is. Why, you ask? Because AirPods Second Gen has been out for 8 months and has 164 reviews. A majority of which were less than five stars. And the AirPods Pro have been out for 8 days and they have 10 more reviews than the AirPods second gen. In addition, a significant majority of those reviews were five stars. That means there's so much hype over a new pair of AirPods that have three or four new features.
The most outrageous thing about the AirPods Pro are the price of these three pieces of plastic and wires is the price. The AirPods Pro come in at a grand total of $249.00. That's fifty dollars more than the regular AirPods. You're paying fifty dollars more for four new features. However, it could also be up to ninety dollars if you buy regular AirPods with no wireless charging. The price of those comes in at $159.00 on the Apple website.
For the most part, the hype about the new AirPods Pro is understandable, but the amount of hype over them is not. Let's come to our senses; we're paying $50 extra for extremely minimal changes, a newer and uglier design and less battery life. Let's end this annoying overly excited attitude about AirPods Pro.