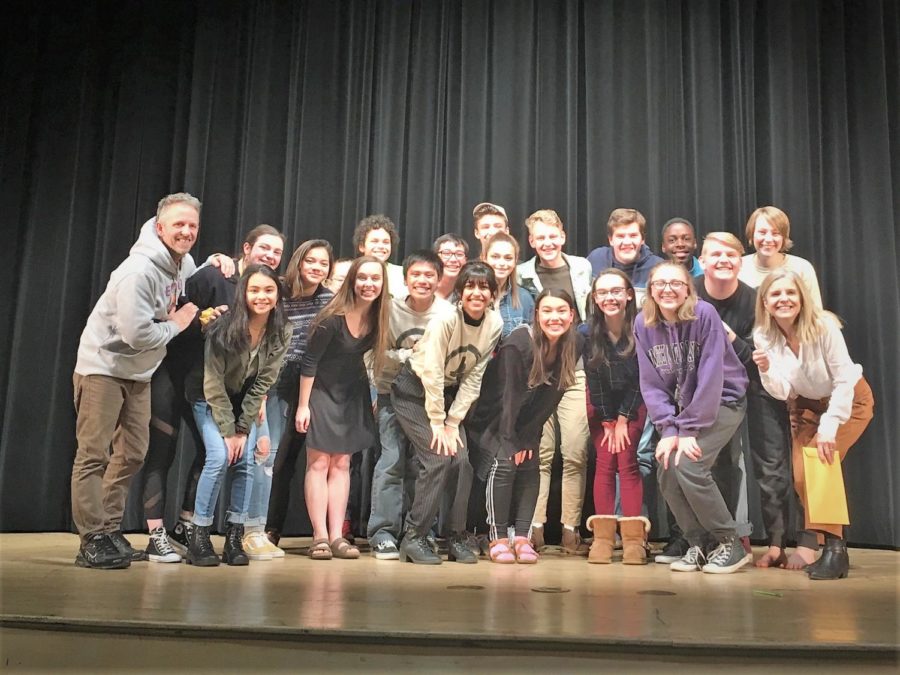 January 27, 2019
The weekend of Jan. 26-27 was an exciting one for members of this year's One Act, Siddhartha. The members of the cast put on their first public performance in October, but have since competed in the 5D South Sub Regional One Act Festival. Competing against four other schools, Stage Streaks place first and will move on to compete in Regionals next Saturday, Feb. 2 at Albemarle High School.
Director Ken Gibson asks that students try to come out and support their fellow Streaks at the competition, believing it could lead the team to States. For the past week, the cast has been balancing rehearsals with another upcoming performance: the Legally Blonde Musical.
"The cast and crew were truly heroic on the day and throughout the week balancing school, Musical and One Act. Their commitment has been amazing – rehearsing on Musical days off, as well as after Musical rehearsal, even coming in at 6:45 am Saturday morning to rehearse before boarding a bus to Albemarle. These kids are an inspiration to myself and Assistant Director Susan Comfort," Gibson said.
In addition to winning first as a group, several cast members received various individual awards for their performances. Junior Kate Cummings won Best Actor for her role of Siddhartha, and Senior Isaac Mast and sophomore Mariel Joven received All Star Cast honors for their roles of Old Siddhartha and Vasudeva, respectively. While the cast came away with several awards, Gibson believes there is an even more valuable aspect the the group.
"Accolades alone do not reflect the team commitment of this group and their support for each other," Gibson said.
Additionally, Cummings, who previously competed in the Lexington Branch Shakespeare Competition at the Blackfriar's Theatre, won the competition. She will now compete in New York City at Lincoln Center in a National Competition on the Bard's Birthday weekend.
"If you see any of the kids, please Congratulate them!" Gibson said.
It'd be hard to argue that they don't deserve it. Congrats to the Stage Streaks and good luck in their upcoming competitions.