Swift explores Guatemalan culture through immersion trip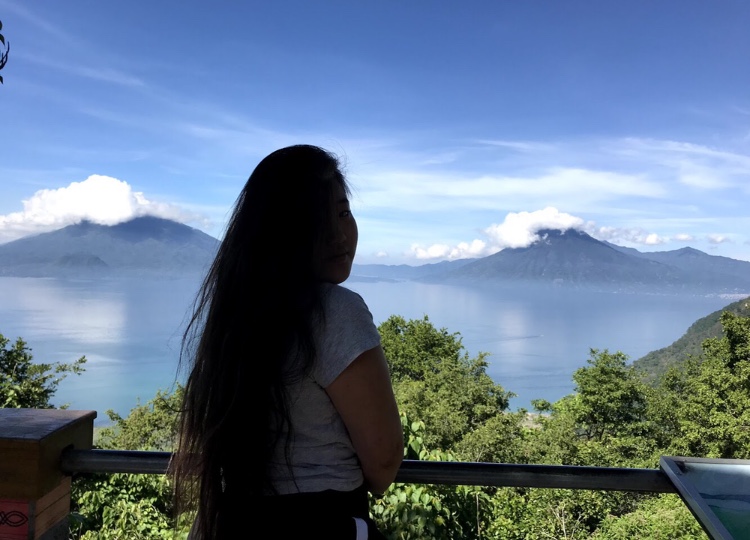 Advertisement
Starting in elementary school, Spanish is offered for those who are interested. As seventh grade is reached, Intro to Spanish is an elective students can take, which teaches the basics of the language up until eighth grade. Starting her journey in middle school, sophomore Macy Swift began fostering a love for the Spanish language, so much that she decided to take a trip in the summer of her sophomore year to Guatemala as a way to enhance her knowledge of the culture.
"I went on an immersion trip so I could learn to speak and understand Spanish better because I want to be fluent in Spanish when I'm older," Swift said.
"
It was a whole lot cooler than school here."
— Macy Swift
The trip started at 4:00.am. when Swift took two airplanes and a six hour bus trip to reach her host family in Quetzaltenango, Guatemala. This was the place that she'd call home for the next three weeks. With Spanish being the most predominant language in Guatemala, the trip was both a learning experience and a challenge for Swift when trying to communicate with her host family.
"It was difficult because they didn't speak any English, especially for me and [my friend] Tsion, but it was a really great experience. We connected really well and hopefully next year I'll get to go back and see them," Swift said.
Though a lot of time was spent with her host family, a portion of Swift's days were spent engulfed in the language and culture of Guatemala as she worked one-on-one with instructors to increase proficiency with her conversational speaking.
"It was a whole lot cooler than school here. We had classes for five hours. We had to be at the school at eight. We'd go to classes until 10:30 a.m., and then we had a break where we could drink coffee or tea and eat bread and just socialize with everybody else that was there. We'd go back to class until 1:00 p.m. and then we'd head home," Swift said. "The classes were one-on-one teaching, which really improved Spanish for not just me, but everybody else on the trip as well. [You are] able to have so much focus on what you need to learn. It was very 'I could choose what I wanted to learn,' so my teacher would accommodate to me," Swift said.
Going into this trip, Swift felt very shy when speaking conversational spanish. Thanks to the accommodation of her instructors, she quickly warmed up to speaking Spanish with the locals.
"It made me a lot more confident with conversational Spanish. I was confident in grammar because that's what they teach here, but the conversational is what I think a lot of people struggle with here because we don't practice it enough and that's why they changed it this year," Swift said.
Taking her confidence outside of the classroom, Swift and her group took trips to locations around Guatemala where they could practice what they'd learned. Whether it was taking strolls down to the local cafes or learning about Mayan ruins, Swift witnessed a lot of eye-opening experiences that added to the multiple lessons she had already learned while visiting.
"People there are so positive and they have so many less resources than we do. It really made me realize how much I took for granted in my own life, so it was really eye-opening seeing such positivity," Swift said.
Learning from these unique and valuable experiences, Swift later implemented these lessons into her own life as she returned to the U.S before her sophomore year of school started.
"Every time I use the faucet or have really hot water, [I feel grateful because] water isn't hot there and the water pressure from showers was really light," Swift said. "Whenever I would eat something that would mess up my stomach there, I would always think about it, and it would always be something I felt gracious for after. I didn't realize people didn't have [that in] other places," Swift said