Top 5 Halloween candies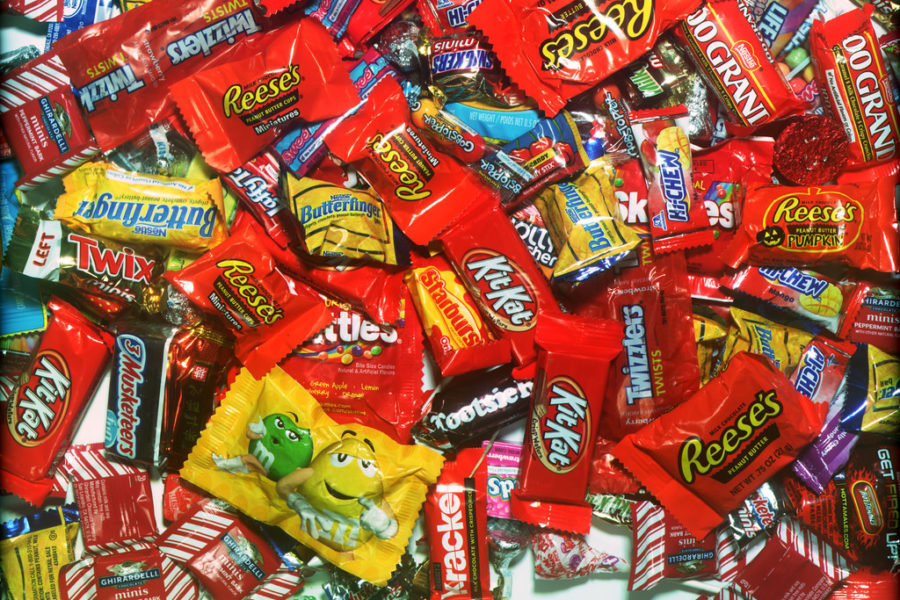 Advertisement
Growing up, Halloween was the best night of a child's year. You could dress up as your idol, play the super hero of your dreams or rule the kingdom you were destined to be the queen of. It didn't matter that Sharin didn't want to play with you during recess, you could make it through the day knowing Disney classics like "Halloween Town" and "Twitches" awaited you back home. Though these traditions made this special holiday an event to remember, the activity that made it the greatest was trick-or-treating. More specifically, the candy.
Everyone remembers a time when they would sit down with family and friends and sort the precious candy they had collected that night. From plain chocolate to healthy granola bars, there was always those candies that you would go to battle for. Reminiscing in old times, I decided to compile a list of the top five candies that always sent me into a sugar frenzy.
5. M&Ms – These small addictive candies are perfect if you're just looking for the right amount of chocolate to snack on. You have to be careful while eating them because before you know it, you're sitting on the coach surrounded by a depressing amount of M&M packets during a Harry Potter marathon.
4. Hershey bars – These are best eaten fresh out of a refrigerator. Hershey bars are eaten when you don't exactly want a snack, but a dessert. This rich, milky chocolate bar can be used for a variety of necessities in life, whether that be the filling of a smore, topping smooth delicious ice cream or just something to leave your night on a good note.
3. Skittles – Like M&Ms, skittles can also become quite addictive. These artificially flavored candies are the perfect contrast between sweet and sour. Leaving an appealing after taste behind, these vibrant sweets are eaten best outside on a hot summer day whilst Katy Perry's "Firework" plays in the background.
2. Tootsie Pop – As a picky eater, this one surprises me the most. The fact that something containing both artificial cherry and chocolate still tastes delicious baffles me. But nevertheless, tootsie pops are by far the best sucker to exist. These pops can last up to hours and still produce the genius mixture that satisfies every craving.
1. StarBursts – Let's just take a moment to appreciate these…. Okay, now that we've rightfully appreciated this God given gift, we can go into more detail. Ranging in hundreds of flavors, Starburst can tailor to any mood you're in. Let's say you're really in the mood to go to a tropical island, but you sadly can't afford it… BOOM, tropical flavored Starburst. Let's say you're feeling a little risky… BOOM, sour Starbursts. Can't stand still…. BOOM, Starburst flavored gum. The choices and flavors are almost limitless. Whether it's been a while since you've had sugar, or you need something to get you through the next mid-life crisis, it's the best snack to satisfy every mood/craving that comes throughout the day.