The Scammy's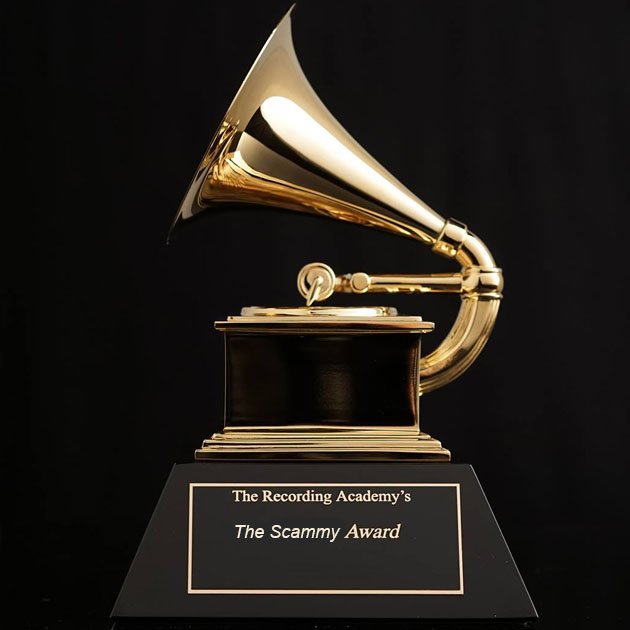 Advertisement
The Scammy's… I mean Grammy's, is one of the most prestigious events of the year for any artist. From practicing their speeches in the shower to imagining giving the performance of their life in front of everyone they've ever looked up to, the Grammy's is where dreams become a reality. Except for the fact that it's one big scam.
Every year the Academy voting members gather to nominate and vote on who they think the best artists of the year are. One issue is no one really knows who the Academy voting members are. For all we know. they could be the closest friends of our favorite artists. If this is the case, the Grammy's is just friends voting for friends, which sounds about right when looking at this year's winners and nominees.
For starters, this year's winner of the best new artist category was Alessia Cara. Last time I checked, Alessia Cara has been an artist since 2015, when her hit album "Know-It-All" dropped. Only releasing two songs in 2017: "1-800-273-8255" by Logic and "Stay" by Zedd, she remained only a feature. You would think compared to the competition Cara was up against: (Khalid, SZA, Lil Uzi Vert, and Julia Michaels) all releasing chart topping albums, she wouldn't have even been in the picture. Sadly, and honestly unsurprisingly, this wasn't the case. Although Cara has no control over who wins, as she states in her recent instagram post, you'd hope this doesn't affect her future career since there is a stigma that this award is cursed as we've seen in past years' winners never being mentioned again.
The next moment the 2018 Grammy's scammed several well-deserving artists of a Grammy was when Bruno Mars took home the award for album of the year. Tailoring to middle aged women who still use the phrase "the bomb dot com," Mars' recent album "24K Magic" beat out the likes of "DAMN" by Kendrick Lamar, "Melodrama" by Lorde, "4:44" by Jay-Z, and "Awaken, My Love!" by Childish Gambino. Yes, "24K Magic" gave us funk. Yes, it gave us date night ideas. However, what this album failed to give us was lyrical depth and something we could relate to, which, in this day and age, is a must. Instead of Mars, this award should have gone to "DAMN". Sweeping the charts, Lamar created an album that not only showcased how much of a lyrical genius he is, but also the anthems we will sing for the rest of our lives.
I would say that next year's Grammys will be amazing, and that the right albums will receive the well deserved recognition, but that would be a lie, and I don't sin.