2018 XXL Freestyle: Who's in? Who's not?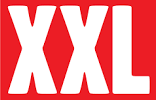 Advertisement
Each year, ten up and coming rappers are selected to participate in the XXL Freshman Freestyle, established in 2007 by XXL Magazine. The event is known for jumpstarting careers of rappers such as Kid Cudi (2009), J. Cole (2010), Meek Mill (2011) and Travis Scott (2013), as well as many others. 34 young rappers have been nominated for the 2018 XXL Freestyle, but only ten will end up being selected by the voters. Here, five Newsstreak writers make their picks for the top ten, as well as rappers they believe are under and over appreciated on the list.
The Top Ten (#1 being the best): A, B and C are groupings for our cyphers based on collaboration of styles.
| | | | | |
| --- | --- | --- | --- | --- |
| Writer | Owen Stewart | Owen Marshall | Sam Heie | Noah Siderhurst |
| #1 | Tee Grizzley (a) | Joyner Lucas (a) | Trippie Redd (a) | Ski Mask (a) |
| #2 | Joyner Lucas (a) | Tee Grizzley (a) | Ski Mask (a) | YBN Nahmir (c) |
| #3 | YBN Nahmir (c) | Ski Mask (b) | Famous Dex (c) | Montana of 300 |
| #4 | Nav (b) | Lil Skies (b) | Smokepurpp (b) | Smokepurpp (b) |
| #5 | Montana of 300 (a) | Trippie Redd (c) | Tee Grizzley (b) | Joyner Lucas |
| #6 | Lil Skies (b) | YBN Nahmir (c) | YBN Nahmir (a) | Tee Grizzley (a) |
| #7 | Famous Dex (c) | Key Glock (a) | Lil Skies (c) | Famous Dex (a) |
| #8 | Trippie Redd (b) | Nav (b) | Rich the Kid (a) | Trippie Redd (a) |
| #9 | Ski Mask (c) | Lil Pump (c) | Joyner Lucas (b) | Tay-K (c) |
| #10 | Lil Pump (c) | Famous Dex (c) | Nav (c) | Lil Pump (b) |
| | |
| --- | --- |
| Writer | Marvin Copeland |
| #1 | Rich the Kid (a) |
| #2 | Jay Critch (a) |
| #3 | Trippie Redd (c) |
| #4 | YBN Nahmir (b) |
| #5 | Famous Dex (a) |
| #6 | Lil Skies (c) |
| #7 | Tay-K (b) |
| #8 | Lil Baby (b) |
| #9 | Nav (c) |
| #10 | NBA Youngboy (b) |
Why we picked our Top Ten
Owen Stewart: Tee Grizzley is my top rapper on the list. His two most famous songs "First Day Out" and "No Effort" have reached the summits of the rap charts, and have some of the best lyrics in current rap. In addition, his partnership with XXL alum Lil Yachty for "From the D to the A" was genius, and because of that, he gets my top spot. Joyner Lucas and 18-year old Alabama rapper YBN Nahmir were the other two no-brainers for me. Lucas is an underappreciated rapper who has recently risen to prominence by dropping remixes to "Gucci Gang", "Bank Account" and "Panda", all of which were better than the originals. He also put out his own song, "I'm Not Racist", which quickly became one of the more popular songs out with a tantalizing message about race relations. Nahmir recently blew up when he dropped "Rubbin' Off The Paint", and has proven he isn't just a one-hit wonder. Nav and Montana of 300 aren't exactly new to the rap game, but they've just recently risen to relevance. Nav's songs "Up" and "Myself" headlined his latest album Perfect Timing, which peaked at #13 in the US. Montana's last two albums have reached the top 100 independent albums list, and his incredible wordplay skills deserve a spot on the list. Lil Skies has a flow unmatched by most rappers, and his songs "Red Roses" and "Nowadays" have drawn me to his music. The song "Pick It Up" has gotten Famous Dex into the ranks of the well-known, and like Lil Skies, his flow is his best quality. Trippie Redd has quickly risen up the rap charts and become one of today's more well-known rappers. Ever since he dropped "Bust Down", which stayed on Rap Caviar for more than a month, he has continued to drop good songs repeatedly. The last two spots were a tough decision. Ski Mask the Slump God isn't very well known but has some quality songs, and Lil Pump, although he isn't very innovative with his lyrics, has progressed as a rapper and I'm interested to see what he could do in a freestyle.
Owen Marshall: Joyner Lucas honestly has some of the best bars out of everyone on this list. He flew under the radar with just a bunch of remixes up until he dropped his original "I'm Not Racist" which completely blew up. Anyone that has listened to that song knows that Lucas is one of the realest rappers in the game and to top it off he hasn't conformed to the highly popular mumble rap trends. He is restoring the true meaning behind rap, sending a message. Tee Grizzley has some of the best flow on this list. With the Detroit style rap Grizzley combines telling a story with songs like "First Day Out" with punchlines that only someone original and authentic could think of. Ski Mask the Slumpgod earned his spot at number three on my list because of his flow and bars on top of the beats. You can never get tired of his music because of his versatile style. Coming in at number four Lil Skies has some of the best flow on this list. Unlike many people on this list he has both flow and good lyrics which is apparently hard to come by with today's rappers. Trippie Redd earned his spot on my list because of the vibe from his album Love Scars. It is a style that not a lot of rappers have used so that diversity got him in at five. Coming in at number six YBN Nahmir who quickly blew up with 'Rubbin' Off the Paint' and then released 'No Hook' yet another banger. I recently discovered Key Glock who replaced Montana of 300 on my who has flow on top of punch lines and some of the hottest bars on this list. If you don't believe me go listen to "On My Soul." After the year Nav has had you have to put him on this list. "Up' 'Myself," and "Some Way" all helping him secure a spot as a freshman. Honestly I don't really like mumble rap, but with banger after banger Lil Pump has to be on the list. Name a song by Lil Pump that you can't get lit to and maybe I will reconsider. Famous Dex earned the last spot on my list because of "Drip From My Walk" and "Pick It Up" the flow on these tracks are comparable to Lil Skies, but his lyrics are not as strong.
Sam Heie: All the rappers this year besides Trippie Redd and Ski Mask the Slumpgod are awful. Absolutely atrocious. There is no lyrical genius in this group and all lyrics are the same recycled "flex' rap." Because I have no basis to build off of what I would typically call good rap (a.k.a half decent lyrics), I've switched up the definition of "good rap" to emotion evoking because, once again, they're all awful. If I had a choice, there would be two members of the freshman class and only two; Trippie Redd and Ski Mask the Slumpgod. Trippie Redd blew up and was soon enough on the playlists of the bandwagoners, but despite this, he was popular for good reason. His album Love Scars can be put under a pillow and lull you into deep dreams or be the perfect pregame. Trippie's versatility has landed him a spot on my top two. Ski Mask has an unbeatable flow and unmatched creativity. Although he isn't as new as some of the other rappers on the list, the fact that he didn't already make the XXL list for 2017 earns him his spot at #2 on my list. My first experience with Ski Mask was one of his first debut songs "Like a Soccer Mom" about two years ago. The flow is original. No other rapper in the game is doing what he is. After these two rappers, the rest are fillers and don't deserve my words.
Marvin Copeland: Rich the Kid is number one on my list for multiple reasons. Not only is rap something that he enjoys, but it is a great business for him too. He owns a record label called Rich Forever and has signed three well known rappers: Famous Dex, Jay Critch, and YBN Almighty Jay. He himself has made some hit songs like "New Freezer", which featured Kendrick Lamar, "Cookies and Sherbert," and last, but not least, "Plug" which featured Playboi Carti and Kodak Black. Jay Critch is number 2 on my list because he is different from a lot of the other rappers on the list. He gives his listeners a unique New York style rap, similar to A Boogie with a Hoodie. He has some hits like "Fashion" which featured Rich the Kid, "Speak Up," and "Did it Again" which also featured Rich the Kid. Trippie Redd is number 3 on my list due to his versatile style. He is able to mix R&B and Rap in one song. He has become a favorite for many teenagers across the country and I cannot go on one day without seeing someone listening to Trippie Redd. I believe that he will become even popular and that his career is just beginning. Number 4 on my list is YBN Nahmir. As a young rapper at 17, he has hit the world with great songs like "Rubbin' Off the Paint," "Letter To The Valley," and his newest hit song, "Bounce Out With That." I believe that YBN Nahmir has a lot of potential and that people are just going to continue to hop on his wave. Famous Dex was a must have on this list. Even though people might disagree that I put him number 5 on my list, I put him there for a reason. Famous Dex is a great performer and great artist, but a lot of his music sounds the same. He uses a lot of the same ad-libs in each song which gives him no musical diversity. Although he has his cons, Famous Dex is always hyping up his crowd which makes him a performer that millions of people want to see. He flow is different from a lot of rappers, which might be one of the top reasons why he is top 5 on my list. Lil Skies is a different rapper. He is number 6 on my list because he includes more than one genre in his music. If you have ever listen to his music, he gives you an R&B feeling to his music. He has just released a new album, Life of a Dark Rose, which included single hits like "Red Roses" and "Nowadays" which has almost 14 million plays on Soundcloud. Lil Skies is only getting more popular and I think it is going to be hard to stop him. One of the world's favorites, Tay-K is number 7 on my list. Tay-K has made a song that might have changed the world. The song "The Race" has had over 60 million plays on Soundcloud. Many famous rappers shouted out the young rapper such as Lil Yachty and Lud Foe. He also received shout outs from many rappers using the hashtag, #FreeTayK, after being arrested for multiple murder charges. Rappers like XXXTentacion and Lil Bibby showed support of the rapper. Tay-K is still relevant even though he is currently locked up in prison. Lil Baby is one of my favorite rappers currently and I believe that there is no doubt he deserves to be on this list. He has made hits with a world favorite group, Migos, on the album Quality Control, "Control The Streets," and also hits with Kodak Black and Young Thug. He has made one hit song, "My Dawg," which has almost 17 million plays on Soundcloud. I think that people should pay attention to him more often because he music is great. I am sure he will make more hit songs in the future. Number 9 on my list is NAV. The 28 year old rapper has joined the XO Records. He has joined other great Canadian rappers like Drake and The Weeknd. He has made hit songs like "Wanted You" which featured Lil Uzi Vert, "Myself," and a hit album "Perfect Timing," which was produced by famous producer Metro Boomin and featured rappers like Playboi Carti and ASAP Ferg. He is very popular rapper and has been for awhile and is definitely should be a XXL candidate. Last, but not least, number 10 on my list is NBA Youngboy (Youngboy Never Broke Again). He is a favorite in the south and is definitely making a come up. He has had hit songs like "Beast Mode" which he featured in with Pnb Rock and A Boogie With A Hoodie, "Outside," and "No Smoke." I have seen a lot of people listen to his music and I am sure that only more people are going to start enjoying his music.
Noah Siderhurst: Ski Mask the Slump God is one of the most versatile rappers out there. He is able to switch between speedy, jumpy flows and infectious grab lines, sometimes in the same song. In "Catch Me Outside," he alternates between a dynamic and somewhat goofy flow and a catchy chorus "Okay like bills on me blue, uh-huh / Like a bruise, uh-huh / Better yet, uh-huh, Blue's Clues." His catchiness is even more evident in "BabyWipe." Playing off allusions to the Fantastic Four, he does some lyrical acrobatics the result of which is a complex and catchy hook. YBN Nahmir, only 18, is best known for his viral hit "Rubbin Off the Paint" which shows incredible flow albeit with somewhat basic lyrics. However, Lil Nahmir still manages to juggle humor and (somewhat) street bars. Montana of 300 has one of the most metaphorical flows you can find. I've had to read the lyrics to many of his songs and listen to them over and over again before I realize how crazy some of his bars actually are. No doubt that he will remain one of the premier lyricists of our generation (even if some people say he's only a drill rapper). Smokepurpp, much like his Florida friend Lil Pump, makes use of repetitious, infectious hooks to create some real bangers ("I don't want friends, I want Audis"). Unlike Lil Pump, however, Smokepurpp's songs aren't quite as ignorant sounding. Joyner Lucas has to be on the list just because of "I'm Not Racist." Tee Grizzley's "First Day Out" tells the story of triumph over the system in a reminiscent tone until all of a sudden it starts bumping. Tee Grizzley's comic style is evident in songs like "No Effort." I'll definitely look forward to his cypher. Famous Dex is another one who should be on here just for the skill of one song. For Famous Dex, the song is "Pick It Up," which features the big name A$AP Rocky. Although Sam Heie may disagree, Trippie Redd is another one-song rapper. "Bust Down" was good, not sure how I feel about most of his other songs. Tay-K, while a severely deficient rapper, has one thing going for him: authenticity. He actually did do the race. People appreciate that in an age of fakers. It was begrudgingly that I even put Lil Pump on this list, but his sheer pop appeal has to count for something. His plain ignorance keeps me from putting him any higher than ten.
Most overrated rapper on the list:
Owen Stewart: This shouldn't even be a debate if you ask me. Tekashi69 is the most overrated rapper on the planet. His three notable songs, "GUMMO", "Kooda" and "KEKE" are honestly just him screaming into the camera about owning guns and being cool with the Bloods and Crips and such. His songs are more comedic than anything else (what does 'blicky got the stiffy' mean?) and the fact that he's a proven pedophile doesn't help his case either. If he makes the XXL list, I'll have a hard time listening to it.
Owen Marshall: My most overrated was Tay-K simply because of the lack of flow and lyrics. He had only one song that people actually know which is 'The Race' which is not even that good. Congratulations, you rap about shooting people and sexual encounters. And by the way… He didn't beat the case.
Sam Heie: Joyner Lucas is the singular most recycled lyricist and overrated rapper on this list. The one song that blew up from him, "I'm not Racist" was a product of a political debate that he was never apart of and took advantage of. All he did was take the opposing sides and crammed it into an unoriginal video formatting. Yes, he remixed a few songs but I've always been against the remix movement. This is the same reason I didn't put Montana on my list.
Marvin Copeland: Montana of 300 is definitely the most overrated rapper on this list. He is not original when it comes to his beats and lyrics. He is known for his remixes, which I have no problem with, but when almost every one of your songs is a remix, it becomes a problem. He does not have the 100% creativity that the other rappers have on this list and that's why I did not put him on the list.
Noah Siderhurst: Lil Pump, by his own admission, is a mumble rapper. "I'm fine with that," he told XXL. Repetition seems to be his only skill, and while some people believe that makes a song worth while, I prefer at least some level of depth. The only reason I can think of that explains why Lil Pump is so popular is his viral, ha-ha-look-at-this-lit-idiot appeal.
Most underrated:
Sam Heie: Ski Mask the Slump God was one of the best friends of already famous rapper XXXTENTACION. Ski Mask is the reason X blew up, but in turn, Ski Mask sacrificed some of his own fame. Ski Mask is the epitome of new flow and originality in the rap game. He kick started the new pattern of flow used by X, Tekashi and SmokePurpp. Just for being original and straying from the norm, Ski Mask is my first choice for underrated rappers.
Owen Stewart: There are plenty of candidates for the most underrated rapper on the list, but for me, I've got to go with someone I've listened to since 2014, when he dropped "Ice Cream Truck." Montana of 300 has some of the best bars in rap. He plays with words like nobody else I've ever listened to, and he isn't appreciated nearly as much as he should be. Many of his songs haven't even reached one million views on YouTube, and it seems like even when one of his songs does blow up, people don't continue to listen. Not only that, he has consistently dropped an album every single year and is planning to drop another May 20. In my opinion, he's one of the best all-around rappers in the game, and I think he's misrepresented as a drill rapper. He does fit in that category, but he isn't your typical drill rapper, with some of the most creative punchlines you'll ever hear. The main argument against him is that he "only does remixes", which just plain isn't true. The people who say that just either don't like his style, which is perfectly understandable, or haven't listened to his original songs.
Owen Marshall: Key Glock honestly isn't well known, but really should be. With his bars combined with flow he has some bangers that I think if he is put on this list will really blow up.
Noah Siderhurst: YBN Nahmir is the most underrated rapper. Give him time to perfect his bars (he's only 18) and combine it with his masterful, comical, and catchy flow and he'll be one of the best.
Marvin Copeland: Kodie Shane is the most underrated rapper on the list. She is young and has a lot of talent. She also has a great model for music, her brother Lil Yachty, who has helped her with her career.
Through a survey from 11 other students, this top 10 was compiled.
Tee Grizzley (10 top 10s, 8 top 5s, 3 #1s)
Trippie Redd (9 top 10s, 6 top 5s)
Famous Dex (9 top 10s, 3 top 5s)
Ski Mask (8 top 10s, 8 top 5s, 2 #1s)
YBN Nahmir (8 top 10s, 8 top 5s, 1 #1)
Nav (8 top 10s, 6 top 5s)
Montana of 300 (8 top 10s, 4 top 5s, 2 #1s)
Lil Pump (8 top 10s, 1 top 5)
NBA Youngboy (6 top 10s, 2 top 5s, 1 #1)
Rich The Kid (6 top 10s, 2 top 5s)
Also receiving votes: Smokepurpp (5), Tay-K (4), Joyner Lucas (4), Lil Skies (3), Yung Bans (3), Smooky Margielaa (2), Tekashi69 (2), Cdot Honcho (2), Key Glock (1), A. Chal (1), Duwap Kaine (1), Lil Baby (1)