Opinion: Here's why the Yankees need to rebuild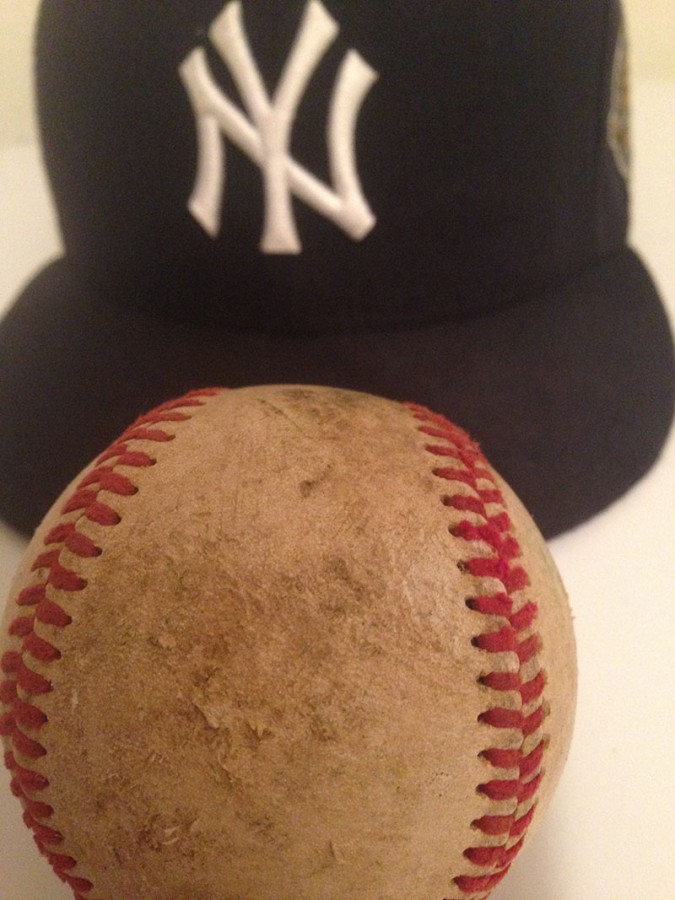 The New York Yankees have won 18 American League East titles, 40 American League pennants, and 27 World Series championships, but have recently fallen on a rough patch. In both 2013 and 2014, the Yankees missed the playoffs. In 2015, they made the playoffs, but exited in the Wild Card game to Houston in front of a booing home crowd. The team is full of overpaid veterans who are on the downside of their career, who are on contracts that make them impossible to release or trade. So how does New York get out of it? Here's my solution.
The Yankees need to execute a complete overhaul of their team. Throughout the 1990s and early 2000s, New York built their team around prospects such as Derek Jeter, Mariano Rivera, Andy Pettite and Jorge Posada who all spent most, if not all, of their career with New York. However, in recent years, the front office has decided to change their strategy, trading top prospects such as catcher Jesus Montero and pitcher Manny Banuelos away for veteran players on big contracts. For a short period of time, the Yankees were able to continue to play well like this, mainly because those core players were still on the team. Mariano Rivera and Andy Pettite both left the game in 2013, and Derek Jeter, the all-time Yankees hits leader, followed them into retirement at the conclusion of the 2014 season. The Yankees made a smart transaction before the 2015 regular season, trading pitcher Shane Greene away in a three-team trade that rewarded them with former Diamondbacks shortstop Didi Gregorius. Gregorius proved that he was capable of both playing defense and offense well in 2015, and looks like a keeper in the Yankees lineup. Around him though, the lineup is washed up and as I have said many times, overpaid. In 2015, the Yankees had a payroll of just under $220 million, ranking near the top of the Major Leagues, and yet they couldn't get out of the first round of the playoffs.
The projected 2016 starting lineup features three outfielders, all aged 32 or over, that will combine to make over $48 million just for the season. And ironically, the one being paid the least, Brett Gardner, is the most productive. Gardner had his first all-star season last year, and was consistently the best hitter in the lineup until he fell off in September. Carlos Beltran, the right fielder, led the team in batting average, but at 38 years old, he is making $15 million this year. These types of contracts are what put the team in trouble. Another example of poor investment is starting pitcher CC Sabathia. Sabathia is 35 and slated to make $25 million not only in 2016, but in 2017, after which his contract runs out. Before the 2009 season, New York signed a then 29 year old Sabathia to an eight year contract worth $186 million. Sabathia was very productive all the way through the 2012 season, but since then has had an earned run average (ERA) over 4.50 in all three years, and checked into rehabilitation for alcohol abuse at the end of the 2015 season. It is clear that Sabathia's career is basically over at this point, but with $50 million in guaranteed money still on his contract, New York basically has no option except to endure the next two years with Sabathia on the roster.
General Manager Brian Cashman seems to favor off-season trades over free agent signings, especially in recent years, and that has led to New York giving away prospects currently on the rise, or players with one or two years of MLB experience for a player with an inflated contract. The latest example of this is the Yankees shipping pitcher Adam Warren off to the Cubs for second baseman Starlin Castro. Warren was a productive player in New York for years, both out of the bullpen and in the starting rotation, and they traded him for the 25-year-old Castro who came into the majors as a shortstop, but had trouble fielding and was subsequently moved to second base. On top of that, he was nothing better than an average hitter last season, clocking in with a .265 batting average. There are also rumors that the Yankees are considering trading for Marlins' star pitcher Jose Fernandez, which to many sounds like a great idea. I disagree, mainly because it would likely involve giving up top prospect Aaron Judge (#17 MLB prospect) who is a 6'7" outfielder that will likely start in New York after the departure of Beltran. For one thing, Fernandez didn't even pitch half of last year after undergoing Tommy John surgery on his right elbow. It's not worth giving up a prospect like Judge or another prospect such as Greg Bird or Luis Severino to pick up yet another player with injury questions.
Another mystifying hole in the Yankees' strategy is their lack of free agent signings. The game of baseball has transitioned into a free-agent market run game. Big name pitchers and position players are on the market at the conclusion of every year, and the Yankees decide to save their money to trade for older players that are only being traded because they're overpaid. Just this offseason, New York allowed star pitchers David Price (Boston) and Zack Greinke (Arizona) to sign with other teams without even putting up a fight. Most MLB teams don't have the money to acquire free agents such as Price and Greinke, but the Yankees do. So instead of using their money on players past their prime, why not spend it on players who can seriously affect the success of the team.
I don't expect New York's 2016 season to be successful. They are relying on players like Beltran, Alex Rodriguez, Mark Teixiera and Brian McCann to stay healthy and provide consistent offense. Those expectations aren't realistic. Rodriguez hit 33 home runs in the 2015 baseball season coming off of a year-long suspension for performance enhancing drugs. Those numbers were well above expectations for the 40-year-old designated hitter and I would be surprised if he hit 20 bombs this season. Unless Teixiera and other core players like Chase Headley and Jacoby Ellsbury can stay healthy and contribute offense throughout the year, I believe that New York will have to endure watching a subpar offense during the 2016 season. Pitching wise, the rotation is strong at the top, but uncertain as you go lower. Masahiro Tanaka and Luis Severino, a pair of prospects, will anchor the rotation, followed by Ivan Nova, Nathan Eovaldi and Michael Pineda. Of the five, only Severino stayed healthy last season, and he only played the final two months of the season in the majors. In the bullpen, New York has a very strong back end, anchored by closer Andrew Miller and flame-throwing set up man Dellin Betances. However, Miller has been the subject of trade rumors this offseason, which is mystifying to me considering his health and production last year as well as the fact that he is in his prime. The Yankees dealt away both Adam Warren and Justin Wilson this offseason, which I disagreed with. Those trades leave a big hole in the bullpen, likely filled by prospects that aren't major league ready yet.
As a Yankees fan, it pains me to see that the front office doesn't seem to have a strategy. They seem to be half rebuilding and half trying to go for a World Series this year, which will likely lead to yet another mediocre season. I hope that eventually Hal Steinbrenner and Co. decide that the rebuild process is best for the team. As a fan, I can take a couple years of struggles as long as I can see that there is a plan to succeed in the future. But right now, I don't see one. Hopefully, the Yankees front office are prepared to make changes.