Students attend Lady Gaga concert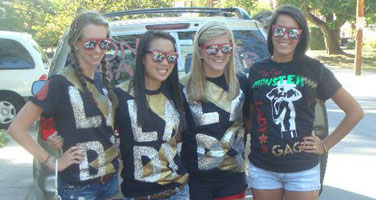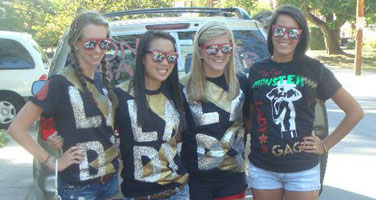 With flamboyant costumes and hit songs, Lady Gaga wowed thousands at the John Paul Jones Arena Wednesday night.
Sophomore Emma Peifer attended the Monster Ball performance in Charlottesville.
"It was a blast, I definitely want to see her again," Peifer said.
Peifer went to the concert with her friends, sophomores Nancy Carrie Logan, Sarah Kaylor, and Laura Baker. She had never been to a Gaga concert before and was extremely excited.
Semi Precious Weapons opened the concert with a bang. They have been opening for Lady Gaga since 2006. They performed for forty five minutes and got the crowd pumped.
"I thought Semi Precious Weapon was interesting. The lead singer made me laugh," Peifer said.
When SPM was finished, the crowd finally got what they came for. Gaga opened with one of her many hits, "Dance in the Dark". The opening was also Peifer's favorite part. Lady Gaga had the stage set up like a New York City alley with a silhouette of her standing on a fire escape was projected on to the back drop.
"My favorite song was 'Beautiful, Dirty, Rich'. She performed it really well."
Two hours of music blasting and lights flashing left Peifer very happy and exhilerated.
"I would definitely want to go back." Peifer said.