Harrisonburg Little League Association provides teaching opportunities for baseball players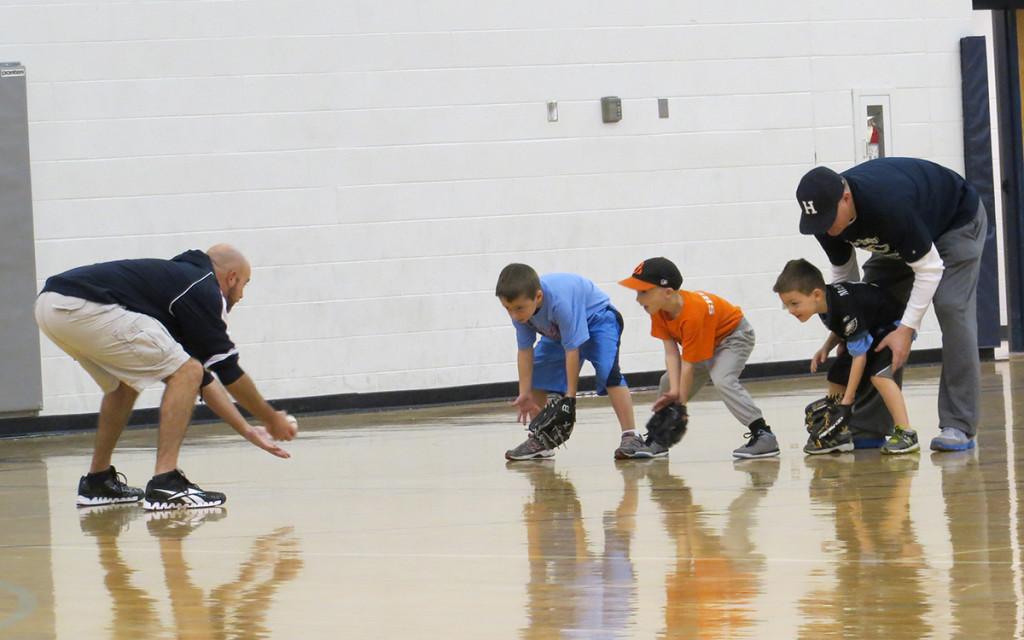 Austin Engle, Staff Reporter
January 16, 2014
High school baseball players spent many Saturdays in December and January getting up before noon and heading to the high school to help in the Harrisonburg Little League Association (HLLA) Clinic, a program sponsored by Harrisonburg High School that runs all non-high school baseball in Harrisonburg. Head baseball coach and P.E. teacher, Kevin Tysinger, was in charge of the event.
"[The clinic] is the interaction with high school players and the younger kids; We're trying to build a connection with HLLA," Tysinger said.
However, also benefits the high schoolers as well as the younger children.. By teaching what they know, they improve their understanding of their own skills and are able to practice.
"[The clinic] is necessary for the [baseball] program, and it tries to re-energize baseball," Tysinger said.
On the average day there are 17 younger kids, eight high schoolers and a few coaches. One of these high schoolers is Matt Shifflett, the senior captain of the varsity team.
"The kids are getting more baseball time and getting more comfortable with the coaches," Shifflett said.
The kids are getting a lot more practice time than they would normally in the winter, with one hour per clinic. Whereas normally, baseball doesn't happen in the winter at all. Knowing the coaches better will help the younger kids when they get to the Junior Varsity/Varsity level.
Another regular  high school attender is freshman Chandler Hill. Hill usually helps the kids learn to hit better in his station.
"The kids get a lot of one on one contact," Hill said.
Having individual attention helps each  player more than a lecture on the whole group.
Most parents agree that the clinic is helpful, including the AP Psychology and AP European History teacher Mark Healy, whose son Sam attends the clinic.
"It's helpful for a child at any age… it shows the coaches that the kids are trying," Healy said.
Any player, including the "good" ones, can improve themselves and help others improve. Additionally, if the coaches know that the kids are trying, the kids have a better chance of being selected to play for the high school baseball team.