Electives fair provides oppotunity for teachers, incoming freshmen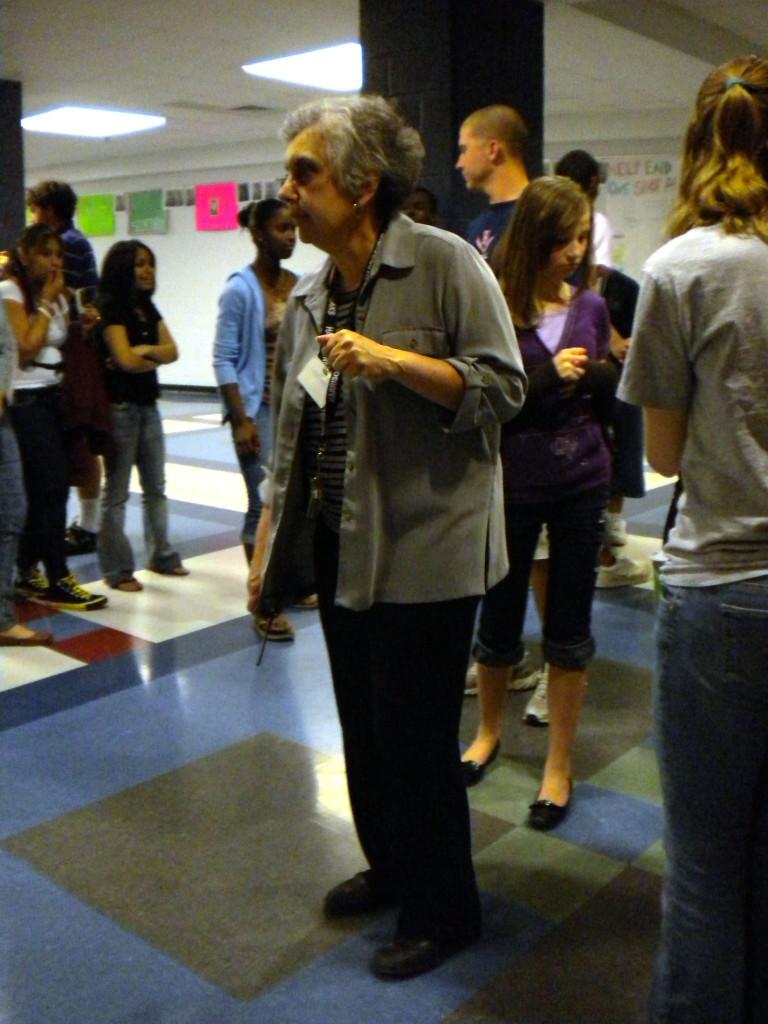 Every year HHS hosts the electives fair for current students and incoming freshmen to inform them of the electives that HHS offers. Teachers and students that are currently involved in the class use this opportunity to recruit students for the following year.
"There is so much information regarding classes that students do not know about," Guidance Director Amy Powers said. "It is good to be informed of your choices before you decide which classes to take."
The electives fair takes place after freshmen orientation so that freshmen can stay to learn about their options prior to scheduling. It took place in the auditorium commons on Thursday April 15, 2010.
"It is a great opportunity for teachers to answer questions, and for students to give input on what they got out of the class," Powers said. Among the 72 plus electives that are offered at HHS, there are options in JROTC, fine and visual arts, career education and technical education.
"The electives fair is a good opportunity to recruit students for my class," Choir teacher Beth Houff said.
To prepare for the fair, Houff made sure to have information on her choir classes ready to go on paper, so that students would be able to have the answers with them when they left.
"The electives fair is helpful because students are able to ask questions at ease, it's a wonderful opportunity to talk with them about the class," Houff said.
Other teachers also enjoy the chance to talk with their future students. Creative writing teacher Jen Rose got the chance to talk to a lot of students and parents who were interested in writing.
"I made a flyer with information about what we do in my class, and I brought literary magazines that we have made as well as other ones from all over the country so they are able to see what we are able to do," Rose said. "Freshmen are wonderful. They are squirrelly and full of energy."
Broadcasting teacher Seth Stratford finds that the electives fair is a good opportunity to promote the broadcasting program.
"A lot of eighth graders are not aware of the electives that we offer, so this is a good chance for them to find out about, and talk to the teachers of the electives,"  Stratford said. To advertise his class, Stratford set up a camera and television so that students could see themselves on the screen. The rising freshmen found the fair informative and helpful in making their decisions for next year.
"It was helpful to see what options there are and to get assurance as to what to expect," rising freshmen Celia Ehrenpreis said. Other rising freshmen were excited for the new opportunities.
"I am excited for electives since we don't have many at the middle school," rising freshmen Amanda Xaynhasone said.