There have been two spirit days. The first was a gear-up day where students were encouraged to wear something from a college that they were going to go to or dress up for their future careers. The second was today, which was for students to wear their quinceanera dresses or something cultural. Three students stepped up with their quinceanera dresses.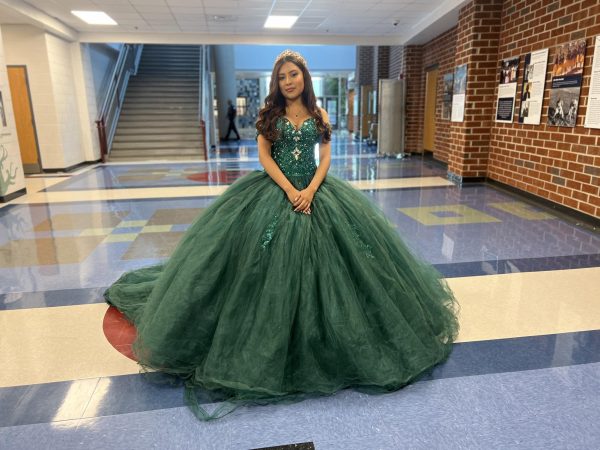 Junior Anay Clemente decided to wear her dress to school in celebration of Spirit Day. 
"I had my quince July 2nd, 2022. Honestly, it was really hard picking a dress cause it's the one thing, and I wanted something unique. My family was just doing pink, blue, purple, and being the first one to use a different color was unique to me," Clemente said.
She enjoyed being able to wear her dress for more than one day, on her birthday. 
"Putting my dress on today, brought me back to my inner child of 15-year-old Anay," Clemente said. 
Sophomore Melissa Hernandez wore her green sparkly quinceanera dress. She picked out the dress on a whim. 
"It was kinda unexpected, I only had one month to do the whole party, but I chose this one because I always liked blue," Hernandez said. 
When she found out that there was going to be a spirit theme day celebrating quinceaneras, she was excited but also nervous about wearing the big dress.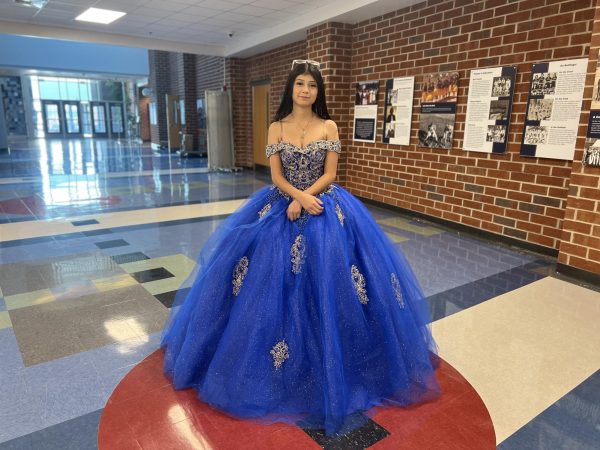 Sophomore Danna Munguia wore a lilac-colored dress. 
"I had my quince June 4th of 2023, I've always liked the color lilac since I was a little kid so I just went along with that," Munguia said. 
She thought back to her quinceanera and the planning that went into the party. 
"At first I didn't want to have a quince, I was nervous cause I don't like being up and stuff but after I actually had a good time, I liked my quince," Munguia said.