Freshman Katie Grace Schwartz is looking forward to being a student-athlete this year because sports help her feel more connected to the school. Schwartz is involved in soccer and swimming. 
"I swam for the school for JV last year. I'm planning on playing soccer and swimming this year again," Schwartz said.
According to the athletics policy, in order to participate in sports you need to be passing in all of your classes, which means you have to have at least a D. Schwarz is worried about handling her freshman classes while participating in these extracurricular activities.
 "I don't want homework to make me have no time to practice," Schwartz said. 
She got into swimming and soccer when she was five years old. 
"My mom coached both of them. I did it since I was little," Schwartz said.
During the offseason of these sports, Schwartz likes to use this time to prepare for the upcoming seasons.
"I've been doing summer swim for [the] last two years and playing soccer [with] my sister doing drills," Schwartz said.
Since Schwartz's sports require specific conditions she is often left to find different ways of training.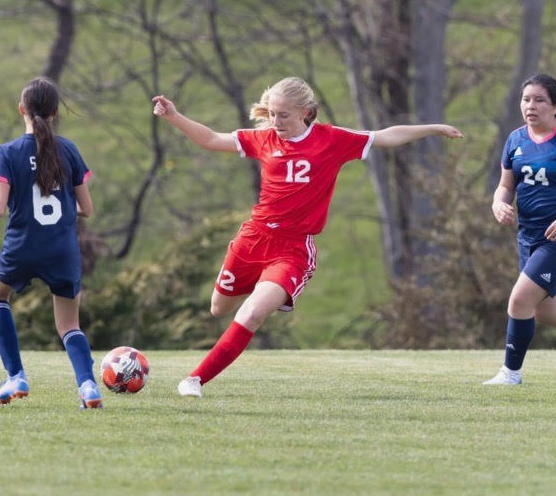 "If it's too cold, I'll ride the bike in the basement," Schwartz said.
 Her parents play a big role in motivating Schwartz to pursue her goals.
"My parents motivate me a lot because they want me to stay active. So though they encourage me to go take a run even though I hate running and get outside and go for a bike ride or something. And they come to all my swim meets and soccer games," Schwartz said.
  She is also of a very competitive nature, using her competitiveness to work towards her goals.
 "I just want to be better, I want to be able to beat people, so other people motivate me to beat them because I'm a very competitive person," Schwartz said.
While competition is a big part of sports for Schwartz, she finds other reasons to enjoy them as well.
 "[I like] meeting new friends and being outside," said Schwartz.