Wickline pursues selling shoes
Wickline sells a Men's Nike SB Dunk High Hawaii.Sophomore Josiah Wickline first got into selling shoes when he met his youth leader his freshman year of high school.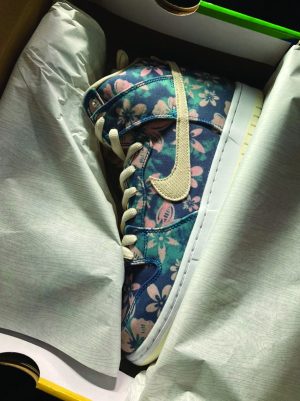 "One of my youth leaders got me into selling shoes. He would come to my youth group every week, with really nice shoes, so we would talk about shoes all the time. And then I just got into it," Wickline said. 
To sell shoes you have to buy the pair or pairs ahead of time and then resell them for an upscaled price in order to make a profit. A lot of times when new shoes are released there are only a limited amount. They are sold cheaper directly from their brands' websites. Because there are limited pairs you have to enter raffles to then be selected to even be able to purchase the shoes.
"When it comes to buying and selling I mostly use SNEAKERS, which is the Nike and Jordan Brand. You can buy and then sell the shoes.They usually sell a limited quantity. So you can get the shoe and then you can sell it on GOAT or StockX.  I use GOAT mostly because it's more reliable. And then I also use CONFIRMED which is Adidas and used to also be Yeezy, not anymore as of recently," Wickline said.
Wickline also will buy shoes from actual shops and not just online.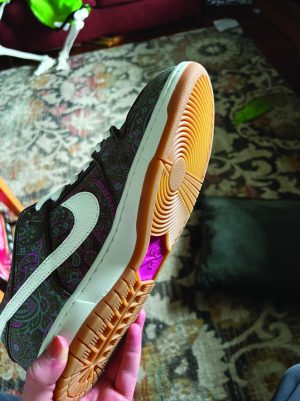 "I also just utilize local skate shops like Wonder. They sell limited shoes sometimes for cheap that you can buy and then sell for more," Wickline said. "I'd probably say I sell one or two pairs [a month]. I think my best has been like six and on a bad month none."
Along with selling shoes Wickline collects shoes for himself.
"I collect some shoes but I mostly sell because I just don't have a ton of money but I do like to keep a couple of my favorite pairs," Wickline said.
Wickline plans on continuing to sell shoes throughout high school and after.