Local Friss works to create independent indie bookstore in heart of downtown Harrisonburg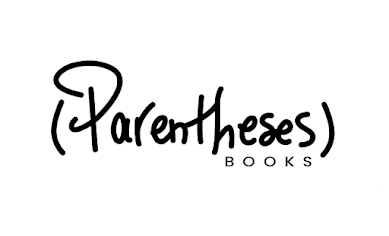 "Often it's the best stuff that's in parentheses. The honest stuff, the funny stuff. The little bits that make the text more interesting and engaging. Parentheses are the literary equivalent of a hug. And that's what I hope the store will be for people."
Harrisonburg local Amanda Friss has been working since the winter of 2020 to establish an independent indie bookstore downtown. The store will be called Parentheses Books.
"Before I moved here, I worked for a long time in a little bookshop in New York City called Three Lives and Company. It was an amazing experience. I've always loved to read and loved books, but Three Lives was more than just about books. It formed its own small community in the big city,"  Friss said. "I love it here in Harrisonburg, but it's a little crazy that we don't have our own local indie bookstore. Every community should have one. At some point I guess I realized that I was the person who could make that happen for us."
Friss has lived in Harrisonburg with her husband and two sons for just over 10 years. She recently announced the campaign to bring Parentheses downtown, but the process has not been easy.
"
I love that books can take you places without going anywhere. I love that they can make you laugh and cry and feel less alone.
— Amanda Friss
"It's been a long process. Sometimes stressful, but mostly exciting and fun. I started considering the idea during the pandemic and just kept taking steps forward to make it happen," Friss said. "There are a lot of people out there who think that bookstores are dead and that nobody reads and I've come across many, but that's not been my experience. I have believed all along that people here in Harrisonburg would be proud to support an independent bookstore."
Friss first found her inspiration for reading from her mom. Literature has been a constant throughout her life. 
"I credit my mom with getting me into reading. She read to me all the time when I was little. Then as I got older, I started to read to her. I still love reading out loud and it is one of my favorite things to do with my boys," Friss said. 
Friss' life is currently consumed by all things books. Despite the immense stress she has been undergoing from the startup of her small business, she has still found time to read Elizabeth Strout's Lucy Barton series.
"Mystery is definitely up there [in my favorite genre list], but nothing too gorey. I love a good whodunnit. Also memoir, literary fiction, essays. Oh, and I can't resist a good romcom," Friss said.
The store will hold a variety of genres similar to Friss' interests. On the corner of Liberty and Gay Streets, right across from Magpie Diner, Parantheses will be an oasis of books.
"The store will sell new books in a variety of genres. Everything from bestselling fiction and non-fiction to memoirs, poetry, mystery, cookbooks, travel writing and definitely a children's section. My intention is really to carry what customers would like to buy, so I'm open to suggestions. We will also carry a small amount of stationery," Friss said. 
Parentheses will be located in The Liberty Street Mercantile. The Mercantile is currently undergoing construction, but is said to be ready by spring. The Mercantile is from the same owners of Magpie Diner, Kirsten Moore, it will hold an array of small and local businesses such as a flower shop, a home goods store, a children's clothing boutique and a wine bar.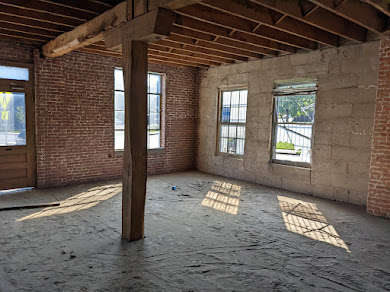 "My goal for Parentheses is for it to be a place for people to not only buy books, but to talk about books and find books they love, but might not have been looking for. A place to meet local authors and discuss and embrace new ideas. A place to get a perfect recommendation for yourself or a gift for a friend. I want it to be a place where everyone feels comfortable," Friss said.
Friss' main goal is to create a shop for all locals, bookworms or not.
"What I'd really like people to know is that Parentheses will not be my store. It will be their store. I think of myself as a competent and passionate custodian of what will be everyone's local bookshop," Friss said.
Friss believes that one of the most important aspects of a bookstore is its ambience. Colorful spines that line the shelves, candles atop carts, shaggy rugs and plants flowing from the windows will encompass the space.
"Oooh the vibe. Cozy, comfortable, warm. I'm thinking rugs and plants and warm wood tones. Mostly I want people to feel comfortable and at home. To me, no home is complete without rugs, plants and books," Friss said.
The vibe will invoke warmth and community, but so will the books, according to Friss.
"
I love that books can take you places without going anywhere. I love that they can make you laugh and cry and feel less alone.
— Amanda Friss
"There are so many things [I love about books]. I love that books can take you places without going anywhere. I love that they can make you laugh and cry and feel less alone. I also love the act of reading. It's relaxing and cozy and I love being surrounded by books. It's like having friends nearby," Friss said.
From Agatha Christie to 'Bird by Bird', Friss loves books. She hopes that through the creation of Parentheses she can share her love for books with the Harrisonburg community and on.
"The Parentheses Kickstarter campaign ends early Wednesday morning and it's all or nothing. If you believe, like I do, that Harrisonburg would benefit from having an independent bookstore, please lend your support by contributing to our kickstarter campaign. The store is for you. I just need this money to make it happen," Friss said.
To donate to the Parentheses Books kickstarter campaign to bring an independent bookstore to downtown Harrisonburg click the link below: https://www.kickstarter.com/projects/parentheses/parentheses-books