HHS families and alum involved in community theater production "Jordan's Stormy Banks"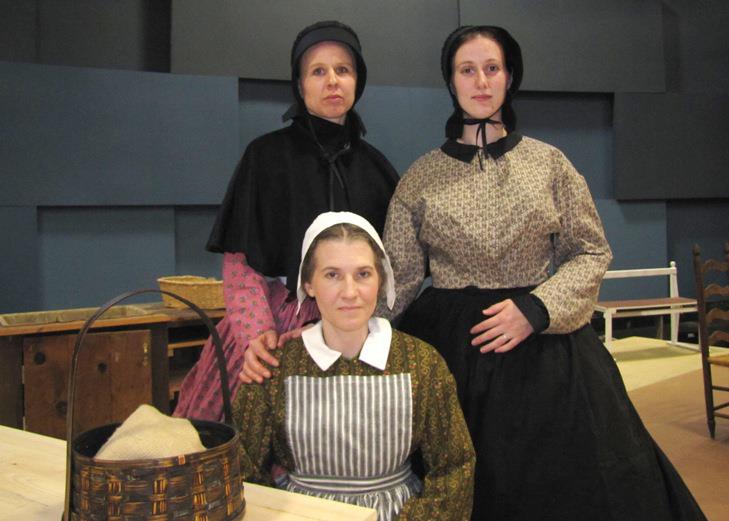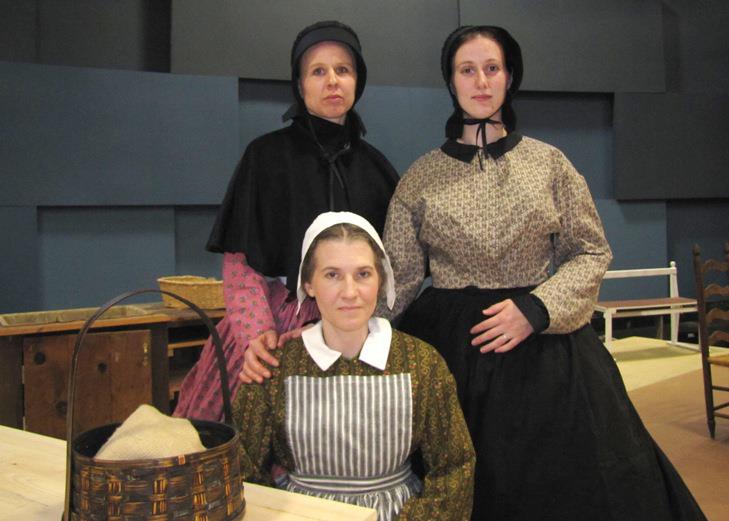 While "typical" American families spend early summer relaxing, hitting the beach, and soaking up the sun, two HHS families will be dressing up in Civil War costumes and performing in the EMU production Jordan's Stormy Banks.
For some high school aged actors and their families, the theater season ends after the last spring play sometime in April. That's not the case for the Vogels. Freshman Ariel Vogel, her sister Robin, and her father David are all part Jordan's Stormy Banks, directed by mom Heidi.  Theater as a family activity is not uncommon for the Vogels.
"Since we are a drama oriented family, this happens a lot. It's not too weird for me," Ariel said. "We've done many shows together. I can't even count them."
The Vogels are not the only HHS family in this production.  Alumni Eric King and his mother Sharron were heavily involved in the school's drama department when Eric was in high school.  He was the lead in Oliver! his freshman year and his parents volunteered by helping with set and costumes. The family is still involved with the HHS drama department. Eric's sister Kari has worked with the musical all throughout her high school career and younger brother Andy is a rising freshman with a flair for the dramatic. For Eric, sharing the stage with family is a new experience.
"This is the first time I have done a legit production with her. Not a church play or something but a real show.  It's fun. It's very different cast atmosphere than what I've done before—not just students, it's people of all ages and levels." Eric said.
For Eric, who is a rising junior at EMU, staying involved in theater has been important.
"I'm not looking to make a career out of it, but I really enjoy it," Eric said. "Theater can be a powerful thing and I like being part of it."
Krystal Henniger stage managed 5 shows at HHS and a community theater piece her senior year. She is currently a rising junior at Belmont University in Tennessee. Henniger saw Jordan's Stormy Banks as a good opportunity to stay involved in theater while on summer break.
"I love being busy," Henniger said. "This [Jordan's Stormy Banks] was a great opportunity that fell into my lap—I just had to do it."
Unlike Eric, Henniger plans to make a career out of theater.
"I can't let it go. It's something that I love as much as I love music. I plan on grad school for stage management," Henniger said. "It is something that will always be a part of my life."
Jordan's Stormy Banks will be performed at EMU June 1-3, 8-10, and 15-17. Tickets are available at vbmhc.org. Info about the show as well as pictures are available on the show's facebook page