Aradhey selected for Bezos Scholars Program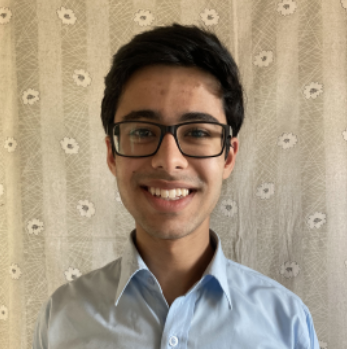 "I was just looking up different opportunities and programs for high school students and I stumbled across [it], and I thought it was kind of a long shot. There [are] 12 people selected from the entire U.S., I decided to apply, and I guess I got really lucky," junior Anish Aradhey said. 
Aradhey was selected to be a part of the Bezos Scholars Program. The program selects twelve students from across the U.S. The application process is extensive. The student also has to choose a teacher from their school that will accompany them on the journey. Aradhey decided to choose English teacher and Student Council Association (SCA) admin Danae Delozier.
"You had to submit essays and resumes for your application; I had to talk to Ms. Delozier for a recommendation," Aradhey said. "Then, I had to [do] an interview and Ms. Delozier [also] had to [do] an interview, so [the process] was pretty long."
After a student's acceptance to the program, they have many responsibilities that follow; such as specific service requirements.
"[The program] will be [happening] this summer and most of [my] senior year. You learn about community service and you do a project in your own community," Aradhey said. 
Although Aradhey is unsure what he will complete his service project on, he is certain that he wants to focus on the STEM field. 
"I'm not totally sure [what my service project will be on] but I am thinking [of working on] something with STEM education or STEM outreach," Aradhey said
Part of his selection to the program includes taking a one week trip to Aspen, Colorado over this summer.
"For part of the program, I will be meeting with the other scholars [who] are from all across the U.S. and then there is a week-long trip [to] Colorado this summer [which is] part of that program," Aradhey said.  
In Colorado, the group of students will attend the Aspen Ideas Festival which will give them the ability to connect with other students in the program. The festival is a gathering of thinkers and listeners alike to discuss thought provoking ideas. Aradhey hopes to get a lot out of this experience and that this opportunity will impact his future.
"When I looked up the past people who participated in this program, it seemed like they got a lot out of it and made really good connections as well," Aradhey said. "I think it is going to be exciting to meet all these amazing people and I think that will help me going forward."