Remembering Lena Rasool
"She loved McDonald's. She loved hot fries. She loved 'Love' by Keyshia Cole, the song. She loved the color pink. She loved handbags. She loved perfume. She loved clothes. She really loved everything," junior Ricky Rodriguez said. 
After a two year fight, junior Lena Rasool lost her battle with cancer Thursday, April 14, 2022. Senior Paraw Muhamed and junior Nemah Ibrahim, cousin's of Rasool, and juniors Rodriguez and Maya Sarco, her close friends throughout middle and high school, supported her throughout her illness. 
Rasool's cousin's are around the same age and formed a closer bond through Rasool's diagnosis. 
"Lena meant the world to me. We all created this really close bond with her because we knew she needed us and it's family, so you stick together when it comes to family," Muhamed said. 
Rasool was diagnosed with leukemia midway through 2020. Because the pandemic was in full swing, it was more difficult for her family and friends to visit her. 
"When she was diagnosed, COVID-19 was really, really bad. They took her to the hospital and were like, 'yep, absolutely no one can see her.' Her parents even had to switch off [seeing her], they couldn't be in the room at the same time," Muhamed said.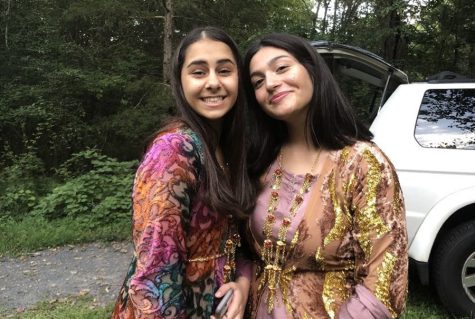 Just when Rasool and her family were beginning to celebrate after beating her cancer in 2020, she received news that her bone marrow transplant had stopped working. 
"[The transplant] was from her sister [and] it was a really big thing for her sister to do because she was also really young. [Lena] was getting better, her hair was growing back and everything, but then it got 10 times worse. [She was then diagnosed with] AML (Acute Myeloid Leukemia), which was worse than her original diagnosis. That's when they started doing radiation. There were a couple months where she wasn't really giving us an answer about what was happening. It was like there wasn't anything else that they could do. After she told us that, she didn't talk to us for a little bit and then when she talked to us again, we didn't even want to ask because we knew," Ibrahim said. 
Rasool faced her disease each day and continued to fight through her pain both physically and emotionally. 
"She would always say, 'cancer ain't got shit on me.' She fought for two years with ongoing radiation and transplants here and there for her bone marrow. She fought a lot until she physically couldn't handle it. Her body couldn't handle it anymore. She tried, she never gave up, that's the main thing, she never stopped trying," Muhamed said.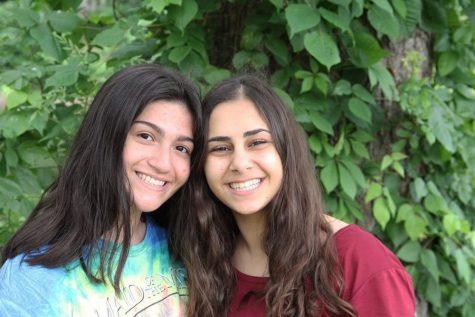 Rasool's optimism is something her friends will always remember her for. 
"It was something very difficult, but something that I look up to her for because she remained really positive throughout everything," Rodriguez said. "I think she knew [what was going to happen], but she didn't tell me specifically because she didn't want me to worry. She always remained positive."
When the day of the funeral arrived, Ibrahim wanted to celebrate her cousin's positive spirit rather than wearing the traditional color of black.   
"I was the only one wearing color at her funeral because I knew she wouldn't want anyone to be crying over her, especially her mom," Ibrahim said. 
"
She would always say, 'cancer ain't got shit on me.'
— Paraw Muhamed
Rasool's personality never wavered even through the obstacles of her diagnosis. Her quick-witted comments kept her and her friends looking towards the positive.  
"She would say that the best thing about having cancer is that all the attention is on her and she would get all these gifts. Everyone would be nice to her, [and] no one would blame her for anything," Rodriguez said. 
The bond between Rodriguez and Rasool was one like no other according to her cousins. 
"For me personally, Lena was a very rude and nice person, and annoying, all at the same time, that's how she was to me and she was also my best friend," Rodriguez said. "We had everything in common. I've never met anyone like me and that's why we would always argue with each other because we were too alike. Maybe soulmates [could be the word for it], but now that she's not here with me anymore, I see her as a sister."
Rasool's family and friends remember her as many things, but most of all being her genuine self.
"She would talk a lot. She was blunt, funny [and] literally the sweetest person I have ever met in my life. She had the sweetest soul," Ibrahim said. "You know when you know someone who's just pure, [that was Lena]."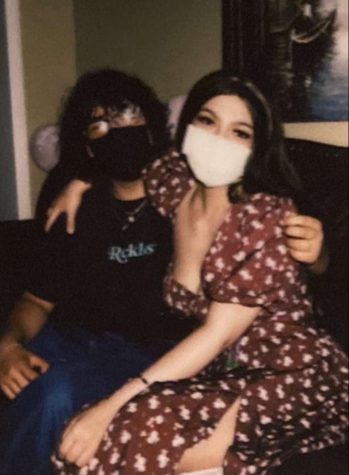 Rasool not only made a mark on her family, but was known by all for her irreplaceable character.  
"She was just a really kind person to a bunch of people. I feel like a lot of people knew her as being really loud. She was very optimistic, outgoing, very funny and sweet. There's so many words [to describe her]," Muhamed said. 
For Sarco, meeting Rasool at a young age helped her find her interests, as well as form a friendship that would last into high school. 
"I met her in middle school and a lot of people found her weird, just because she had such an outgoing personality. She got me interested in a bunch of things that I'm still interested in now. She impacted my life a lot and I got to tell her that before she passed away, which is something I'm happy I got to [say]. She was outgoing, funny, smart and weird. Everything about her was important. She's just one of the most interesting people I've ever met," Sarco said. "She was the kind of person who [was] always there for you if you needed to talk about anything."
Rasool's family and friends treasure all of their memories with Rasool. But for Muhamed, she specifically remembers how much she could rely on her cousin. 
"Before she was diagnosed, she would always come on car rides with me and just let me talk to her and rant. [We would] go to Chick-fil-A or McDonald's," Muhamed said. She was like a sister to me, just like how my other cousins are, our bonds are so close. She's just family and I love her," Muhamed said.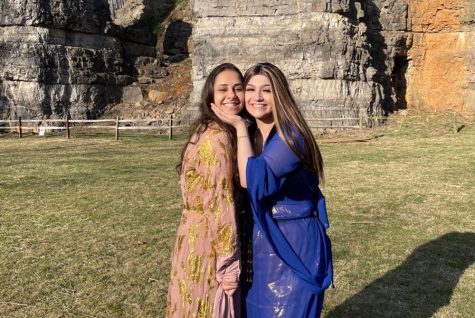 Ibrahim's fondest memories of Rasool are from family events where laughing was all they would do.
"My funniest memory of Lena is from when we were really little. We were all in the basement and had the lights off. My sister was doing this scary voice and Lena started screaming, she was like, 'you're scaring me.' Lena went running upstairs to tell her dad and Paraw was running right after her because she didn't [want to] get in trouble. I remember just laughing, that's probably my favorite memory of her," Ibrahim said. 
Sarco remembers how much Rasool often went out of her way to make others, including Sarco, feel included. 
"One time in middle school, I got in trouble for something, so I couldn't go on the eighth grade field trip. She tried to get everybody to sign a petition to let me go," Sarco said. 
Specifically, Rasool most valued the times she was able to spend with family and friends, even through the difficulties of being in the hospital. 
"She was really big on family and friends. Especially her being in the hospital, she loved to get the chance to hang out with her family and friends as much as she possibly could. There's just so many things about her, she just loved being around the people that she loved," Sarco said.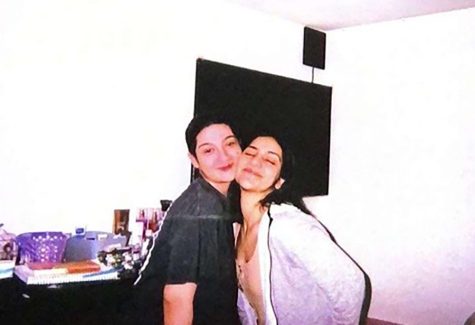 Ibrahim remembers Rasool as loving the times she could get out with her friends, even though that became harder through her diagnosis. She also always found a way to make sure those around her knew that she loved and appreciated them. 
"[Lena loved to] go out. She loved shopping. She would get us stuff, like gift bags. We would always get gifts for each other. It was a mutual thing. I struggle with saying 'I love you,' especially to the people that I love. Lena knew that and that's kind of how we showed it to each other," Ibrahim said. 
There are many ways Rasool's family and friends hope she is remembered. Muhamed hopes others hear Rasool's story and are reminded to value every moment. 
"I feel like a way people should remember Lena would be to [say] YOLO (You only live once). If you're second guessing something, just do it. That's exactly what she would want people to remember her as, such a 'go do it' type of person. She [also] was such a 'life is short' person, she would always say it. On her last TikTok she ever posted her caption was 'life is short,'" Muhamed said. 
"
She tried, she never gave up, that's the main thing, she never stopped trying.
— Paraw Muhamed
Through Rasool's 'life is short' mentality, she never left room for negativity. 
"Honestly, I wish everyone would just be like Lena. She didn't really care what other people thought about her. I hope a lot of people remember that about her. She did whatever she wanted to do because she wanted to, it didn't really matter what other people thought and if they didn't like her, she would just continue to do what she wanted to do because she was that type of person," Sarco said.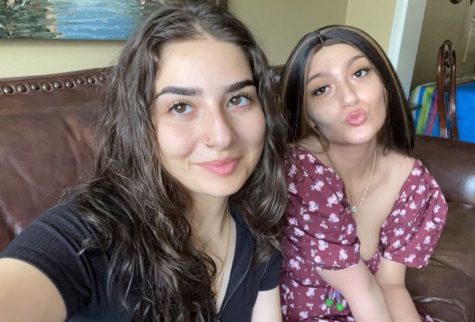 To honor Rasool, Sarco believes Lena would want everyone to keep laughing and continue living positively. 
"She wouldn't want any of us to be sad. She wants us to keep laughing because she loves to make jokes and she would make fun of you, if she could, in a friendly way," Sarco said. "She'd probably just want all of us to keep doing that and not to worry about her too much."