Girls outdoor track looks forward to return of spring sports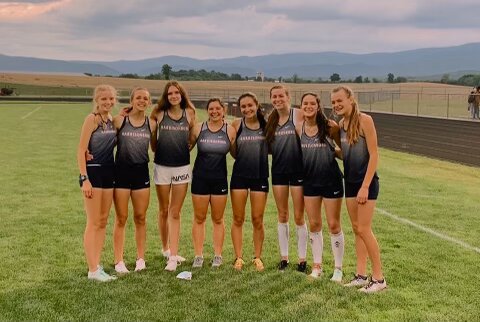 The girls outdoor track team starts practicing for their spring season next Wednesday, Mar. 2. Many of the returning track athletes are looking forward to improving this season. Along with a bunch of returning athletes, there are also new runners that are starting their first year of high school track.
Sophomore Abby Vance is a returning athlete to the girl's track team. Vance will be running some of the shorter long distance track events.
"[I'm looking forward] to definitely improving my time and hopefully not hurting my leg. I'll be doing the 400 and hopefully the 4 x 4 if I can make it." Vance said.
Sophomore Anna Campillo is also a returning athlete. 
"I'm looking forward to improving my time and self throughout the season," Campillo said. "I would be doing the mile and maybe the 1000 [meter race]." 
Eleanor Carter is also a returning member of the team. Carter hopes to also run two different events during the season.
"[I'm looking forward] to the teammates probably. They are all a lot of the same as cross country and indoor track, so I'm really looking forward to that. I'm looking forward to doing the 1000 or the two mile, I haven't tried the two mile yet so that should be fun," Carter said.