Marching band receives straight superiors at VBODA state marching band assessment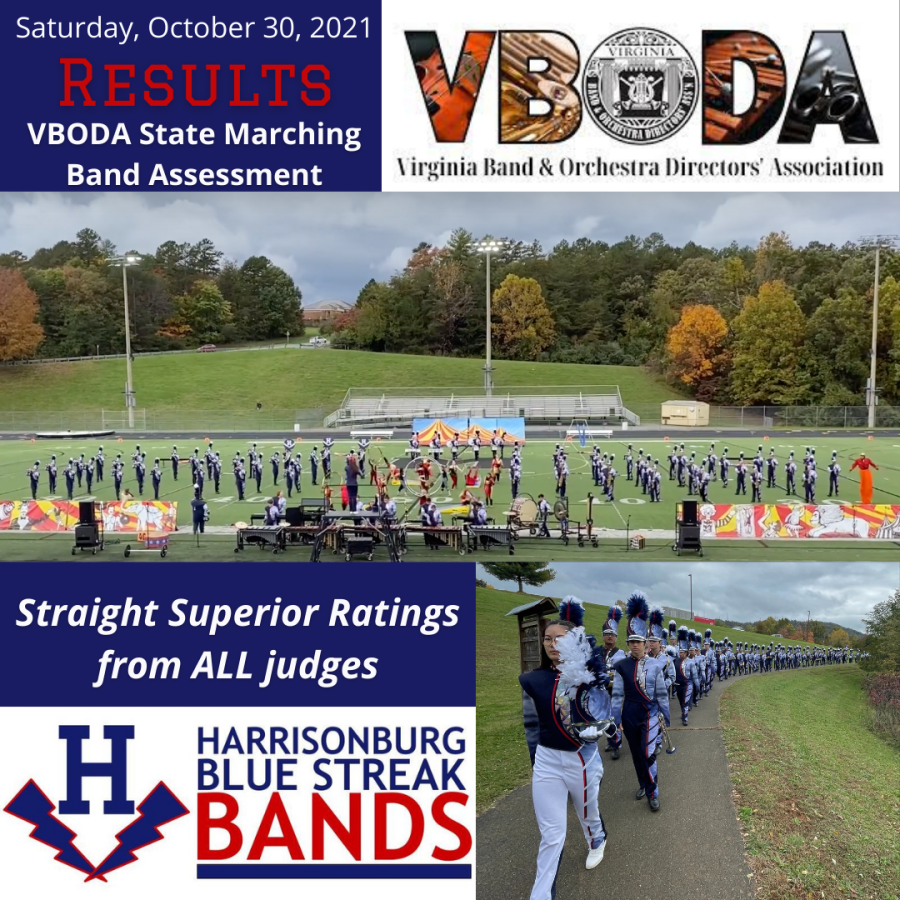 The Marching Blue Streak Band performed Saturday, Oct. 30 at the Virginia Band and Orchestra Directors Association State Marching Band Assessment at Monticello High School in Charlottesville, Virginia.
Bands are judged in the areas of music performance and visual performance for a rating of Superior, Excellent, Good, Fair or Poor by a panel of 5 adjudicators.  The marching blue streak band was awarded straight superiors by all five judges. They are now halfway through the process of receiving the prestigious status of Virginia Honor Band which has been awarded to HHS nine times previously.
The band will conclude their season
Friday, Nov. 5 for the senior night football game at HHS and Saturday, Nov. 6 at the Virginia Marching Band Cooperative State Championships at Liberty University in Lynchburg, VA.