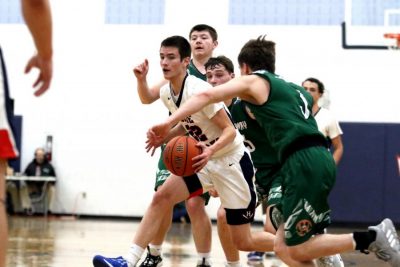 Jesse Lichti
Jesse Lichti has been playing basketball for as long as he can remember. He's overcome challenges and grown on the court and off of it.
Lichti has played basketball for the Harrisonburg High school team for all of his four years there, and before that he played for his middle school team.
"I've been playing basketball for pretty much my whole life. but I started playing with the school [team] in the seventh grade," Lichti said.
During recent times COVID-19 has affected many athletes all over the world. Athletes are unable to compete at times, and it becomes very difficult to stay safe during practices. 
"Besides not being able to play this season, COVID-19 has forced us to find new and safer ways for us to get together and practice. We have had to find new places to practice and have to spread out while doing so," Lichti said.
Lichti has grown on the court as a player and off the court as an individual.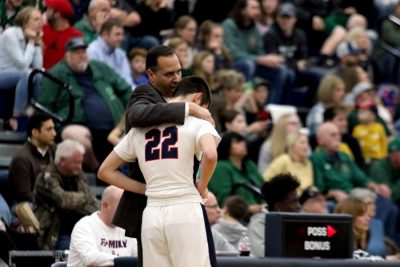 "On the court, I think I've gotten more athletic and better overall, and [I've become] a better teammate. Off the court [basketball] has helped me be a better person by learning to interact with more people," Lichti said. "Playing sports has helped me meet more people. A lot of people I've played with are [my] close friends now, And It's just taught me a lot about myself and my work ethic," Lichti said.
Lichti has always enjoyed playing basketball as a kid and even now on the Harrisonburg High School basketball team .
"My favorite memory from playing with the high school team was from last year when we won the district championship game on our home court. I think that's a really nice memory because all of the work [my team and I] put in culminated in that, and it was just fun to win that for the first time in a while for the school. It was just a great way to cap the year," Lichti said. 
People all have their own reason for enjoying their sport. Sometimes it's the joy of winning or improving, but that isn't always the case.
"I've loved playing the sport for the high school team. I enjoy basketball in general because it is a stress reliever for me. If I'm feeling stressed, I'll go watch basketball or try and go play somewhere. It's something that I love to do, and I wish that I could do it all the time," Lichti said.
People from all around enjoy basketball for different reasons whether it be the process of learning, practicing or the payoff of winning the big game.
"I think my favorite part of basketball is the game day. When you go to school and dress up, everyone knows there's a big game tonight. You're kinda like the star,[and] you go up on the court and there's a bunch of people in the crowd cheering you on," Lichti said.