Reed wins reelection, plans to continue fulfilling campaign promises
Harrisonburg native and Harrisonburg High School alumna, Mayor Deanna Reed, didn't take a traditional path into becoming an elected official. She never expected herself to run for political office, much less become the mayor of her hometown. Yet, she found herself four years later a two term mayor of Harrisonburg after winning reelection to city council.
Reed attended Harrisonburg High School when it was held in what is now JMU's Memorial Hall. Although she held leadership positions in high school, she never thought of herself as a politician.
"I was a Harrisonburg High School alum about 30 years ago. I had a great time at Harrisonburg High School. I had no desire [to run] for mayor or [to be] in politics. [It] was never a part of my DNA. I never thought that I would do anything like this at all. [However], I was in leadership roles at HHS, I was in student government, I was head of the yearbook and [other] general leadership roles, but it wasn't any desire for me to be in politics. That seriously came five years ago," Reed said.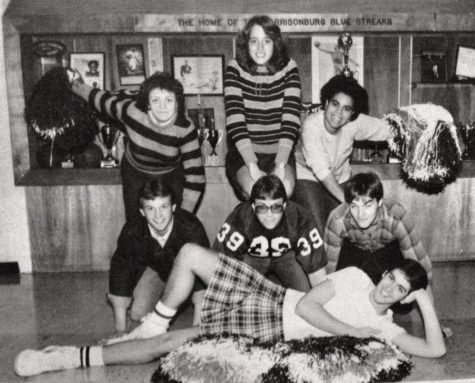 Reed moved back to Harrisonburg in 2014 and learned about the overcrowding of the high school through an old teacher. After attending a few city council meetings, she was surprised at the lack of racial and gender representation. Inspired by Hillary Clinton's campaign and encouragement from friends, Reed decided to run for city council.
"When I went to the city council meetings, I noticed that the city council looked like the same thing when I was growing up, [only] men were running city council. [Let me] give you a brief history, there's only been three African Americans to serve a city council [term in Harrisonburg] in well over 100 years. [There had been] no women of color and only three women [have served] on city council. Then, [in] 2016, Hillary was running for president. I felt like it was time for a woman to run for city council [so] I decided to do it. [At the time] I really didn't feel like Harrisonburg would vote for me, but I went ahead and did it," Reed said.
Reed won the most votes of any candidate in a city council race in the history of Harrisonburg in 2016. She then went on to serve as mayor.
"I won with the most votes ever in a city council race. You run for city council and the council members appoint you as mayor. They appointed me as mayor because I was the top vote, the top winner. You serve as mayor for two years, council for four. I served [as mayor for] two years, and then they sort of [thought I did] a great job, and they made me mayor again for my second term. I will be at the end of my mayor position [on] December 31. Then, in January, we'll decide as a council if we're going to choose a new mayor or if I will stay mayor for the next two to four years."
Reed wasn't originally planning to run for a second term, but ultimately ran for re-election after COVID-19 halted many of her ongoing plans. Her main goal for her second term is to rebuild Harrisonburg after the pandemic is over.
"When the pandemic hit, I felt I needed to come back to make sure that our city [can] rebound from it. We've lost some businesses [and] we need to get our kids back in school safely. I [also want] to make sure that the high school is completed. I want to make sure that we work on affordable housing because Harrisonburg is a great place to live, but some people can't afford to live here. Homelessness is another issue of mine. I want to make sure that we have a low barrier shelter for people to stay in. Those things I still had started, but I wanted to see [them to] completion and just serve in my hometown. I think it's very important for me to continue to serve Harrisonburg, so I just wasn't ready to walk away from it," Reed said.
Her initial concern about Harrisonburg came when she toured the current high school with one of her old teachers. There, she saw the school daycare, but didn't realize it was for students. This led her to do some research about the teen pregnancy rates in Harrisonburg only to find out that the city had above average statistics, prompting her to take action.
"I came back home around 2014, and at that time I was very involved with working with students. I started a nonprofit called Ruby Slippers which was focused on young girls in my community. I was invited to come out to the high school [with a] bio teacher of mine to tour it. I went out there with him and we were touring the high school and we happened to go down to the bottom of the high school. I walked past the daycare center, and it had about 11 babies in there. I thought the daycare center was for the teachers, so I made a comment, like, 'Oh this is great, the teachers can bring their children, their babies to work'. [My bio teacher] was like 'No that's not for the teachers, [it's] for the students.' [At that point], I was just kind of like, 'what?' There's 11 young ladies from the ages of 14 to 17 who had babies. That made me research teen pregnancy in Harrisonburg, and I found out that at that time, Harrisonburg had one of the top teen pregnancy rates in the state of Virginia. That's what made me start Ruby Slippers to work with young girls," Reed said.
Although Reed was shocked to learn that her alma mater now had a daycare for students, she was and continues to be in full support of the program.
"It definitely does help those young ladies. [It gives them] hope. It helps both ways. It helps that they're able to bring their children and their babies to school and go to class. [They can] then see them during lunch and be with them or feed them," Reed said. "Some of the fathers were there, too. You would have both [parents] be able to be there."
Reed no longer runs Ruby Slippers, she now helps run a similar program which helps benefit all students, not just young ladies. City council is only a part time job for council members, allowing them to engage with their community more by having other full time jobs in Harrisonburg.
"[My] full time job is the Director of community and school partnerships for On The Road Collaborative, which is an after school program that runs in both middle schools and Harrisonburg High School. That's really my life's work for youth empowerment. That's what I've been doing, just giving back to the youth in my community, making sure that we provide opportunities for them to do whatever they want to do in college or in a career, and I work with their families as well. Most of the kids that we serve are low income [or] single parent, but kids in [that situation] need opportunity. That's what I really enjoy doing, being there for young people," Reed said. "We want to include everybody, [and] I always want to help people who need help like I was helped. I was raised by a single mom. Having mentors and people that you can count on [helped me a lot and] I want to be able to fill in the gap. We do college tours and stuff like that. We have a lot of fun."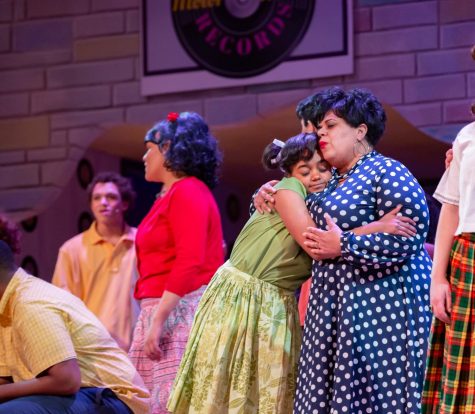 Another issue that is important to Reed is prevalent racism in Harrisonburg. She has always lived in a neighborhood that was predominantly black until city council gentrified the area, kicking people out of their homes. Reed wants to use her large influence to change the dynamic surrounding racism in Harrisonburg and educate others of Harrisonburg's racist past.
"I was born and raised here in Harrisonburg. I remember, and have been in, situations where racism has occurred to me, but I also remember especially the neighborhood that I live in which is the Northeast neighborhood, [and] is the black neighborhood in Harrisonburg. This neighborhood was the neighborhood that went through urban renewal, which is [what happened] back in the 50s and 60s. This was all black owned homes and businesses. Then, the city council decided to push people out of their homes to make [it] a business district. My aunt [and] grandparents lived through that. That's a healing process that I had to go through," Reed said.
During the time she has served as the mayor, she has seen a greater number of Harrisonburg citizens using their influence in progressive ways to combat racism.
"I'm very encouraged about what's happening in Harrisonburg. [For example,] down the street from me in Old Town, there was a group of white neighbors [on] Franklin Street who started the Black Lives Matter signs. I was just so floored when they did that because they came together as neighbors and started to hand out Black Lives Matter signs and all the proceeds went to a very prominent black organization here in my neighborhood. I know as people of Harrisonburg we're very compassionate," Reed said. "We also did the historical marker for Charlotte Harris who was the black woman who was lynched in Harrisonburg. Harrisonburg has this record; I mean, this is our history. We are the only city in the state of Virginia [that] lynched a black woman back in the 1800s. We have a historical marker in her honor. I'm on the board of trustees for Eastern Mennonite. I was very supportive of them [painting a Black Lives Matter road]. I think, as a community, we are taking the necessary steps to address racism and healing."
Reed believes that because of her history with Harrisonburg and her background, she can best help Harrisonburg improve its infrastructure to serve everybody.
"I think where I come in is because I'm from Harrisonburg [and] a woman of color, I can give my perspective of how racism has affected me [and] how racism is real here in Harrisonburg as well as all over. I think it's good for me that I continue to push diversity when it comes to making sure that we hire. We're hiring people that are people of color or city staff that we make sure that people of color are represented on our boards and commissions, that people of color's voices are at the table. Those are the things that I can do with the platform that I have, as well as just continue to work with our police department, our universities [and] JMU and EMU. [To make] sure that we're being honest with each other and we're building these positive relationships with each other because Harrisonburg is a very diverse city. We [have] well over 60, 70 different languages spoken. We have to address racism," Reed said.
When the Black Lives Matter movement was at its peak late spring, Reed got many messages from citizens concerned about Harrisonburg's police force who wanted to see more police reform. The city council is tasked with the budgeting and hiring of major city officials, so they were the ones that hired the current police chief.
"We run the city, and we make all the policy decisions for the city. It's a lot. I guess what people don't understand is when you look at our organization. We make the big decisions about budget, finances, transportation, and schools. Our number one job is to listen to our residents [and] our citizens, [to know] what's important to them, and [to] take their voices to the table. When the issue with George Floyd came up and he was murdered on TV for the world to see, there was a big push about police reform on how to better get along with the police department, and we hired the police chief. I feel like we have a good police chief in place now," Reed said.
Although Reed has the experience, name recognition and accolades to run for higher office, she is content to continue serving her local community.
"I get asked [if I want to run for a higher office] all the time. I don't [think about running for a higher office], but people seem to think that I should. I really don't. I mean, if something comes my way and I'm interested, maybe, but I am perfectly fine with just being on council serving my community. It's not an aspiration, but I can't say that I [wouldn't] if something came my way," Reed said.
Throughout her career, Reed has earned many distinctions for her work. These include the Virginia Library of Congress' "Strong Men and Strong Women of History," a feature in Essence Magazine's 100 WOKE list and Harrisonburg-Rockingham's Citizen of the Year in 2015. Although she is well accomplished, Reed does what she does because she likes to do it, not for the awards. In fact, she recommends to everyone that they follow their passion.
"The first [award I got] was when I was put on the Essence Magazine's 100 Woke List with other elected black women in the United States. That meant so much to me, and they just found me because of my work with. That meant a lot to me because that was actually in a national magazine. I was in the company of the mayor of DC, the mayor of Atlanta [and] the mayor of Charlotte. It was just too much for me. Then, a second award that really means a lot was the Strong Men Strong Women's Award. That was truly about my commitment to community service and making history as the first African American woman [mayor] of Harrisonburg," Reed said. "I love awards, I appreciate them [and] I'm honored by them, but I just believe that you [should] do [what] you love and what you're passionate about. I tell people this all the time, especially young people when you think about the career that you want to get into. I just always believe [that if you] do what you're passionate about, then the money will come. Do what you're passionate about and the accolades and the recognition and the honors will come. I got a Citizen of the Year Award, but it was truly just for me serving. I consider myself a servant, a public servant that serves the community, and if I get recognized for that, that's wonderful. If I don't, that's fine because I'm just doing my life's mission."