Distance runners anxious about possibility of upcoming seasons
The upcoming track and cross country season is making high school runners anxious, as they don't know what to expect out of this season. Despite not having many organized practices, a few runners are using different techniques to run on their own.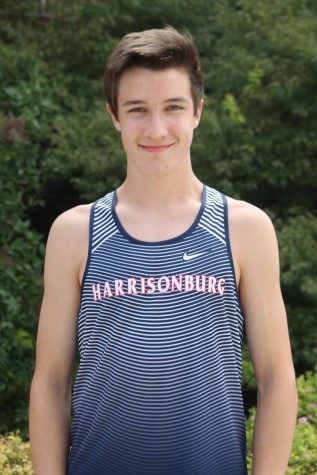 Senior David Beck is helping out with a training group that Coach Shelly, one of the cross country coaches, started for runners to keep their strength up without normal practices taking place.
"We meet twice a week on Wednesdays and Fridays at 4pm at HHS. Our focus is on strength training specific to running. Our sessions last around an hour. It's relatively easy for us to stay safe. We stay more than 6ft apart and keep masks on," Beck said.
 Beck hasn't thought about the upcoming season very much. Although it is hard for some runners to see the bright side to all this, Beck is trying to do what he can to prepare himself for whatever comes next.
"For the past seven months, I've been training myself for cross country. I've had the opportunity to race a few times and do a couple time trials. I'm actually going to be doing another time trial next week. I'm focused on what's within my power right now. I don't feel as though it's worth getting my hopes up about these possible upcoming seasons. Everything is so unpredictable. The best I can do is keep training myself no matter what happens with the future seasons," Beck said.
Junior Calvin Hulleman believes training this season won't change much, despite COVID-19. He stresses there may be less team practice and more running alone.
"To keep my strength and speed, I have tried my best to go on daily runs and weekly track and lifting workouts. It hasn't been all that different from previous years," Hulleman said.
Usually during this time, Hulleman would be working on his distance and 5k training for cross country. Since cross country is postponed this year, Hulleman has a different approach.
"Since COVID has postponed the season, I have been running only a few times a week and focusing on shorter [distances] because the next season is indoor track," Hulleman said.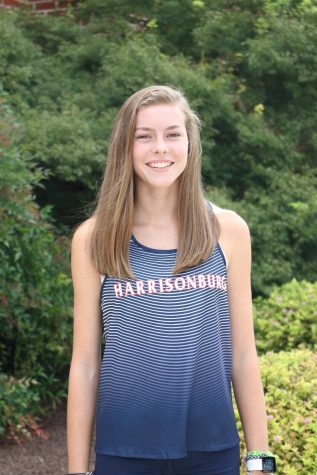 Junior Katherine Kirwan has a different outlook on this next season because of her foot injury at the beginning of July from a walking accident where her foot twisted underneath her.
"I ended up with a 5th metatarsal fracture which is the far right bone in my foot. I was in a boot for 6 weeks, taken out of it and then I had pain again so I am currently back in the boot for 4 weeks. It has definitely impacted my running because I have been out of it for almost 3 months. I have been trying to keep my head up and come back even stronger," Kirwan said.
Kirwan has had to come up with different ways to keep her strength up during this time because of her injury.
"Typically I swim three times a week and do core 3 times a week. Unfortunately I haven't been able to run so it's been a lot of low impact cardio to keep my strength up," Kirwan said.
Not knowing your next move makes it hard to motivate yourself to train as an athlete. Kirwan understands how others can feel that way. As for herself and her injury, it has been a plus.
"I wish that the season was happening for the runners that have been consistently training. For myself, [the break] has kind of been a blessing in disguise because I have been injured for so long," Kirwan said.