A day in the life of sophomore William Kyle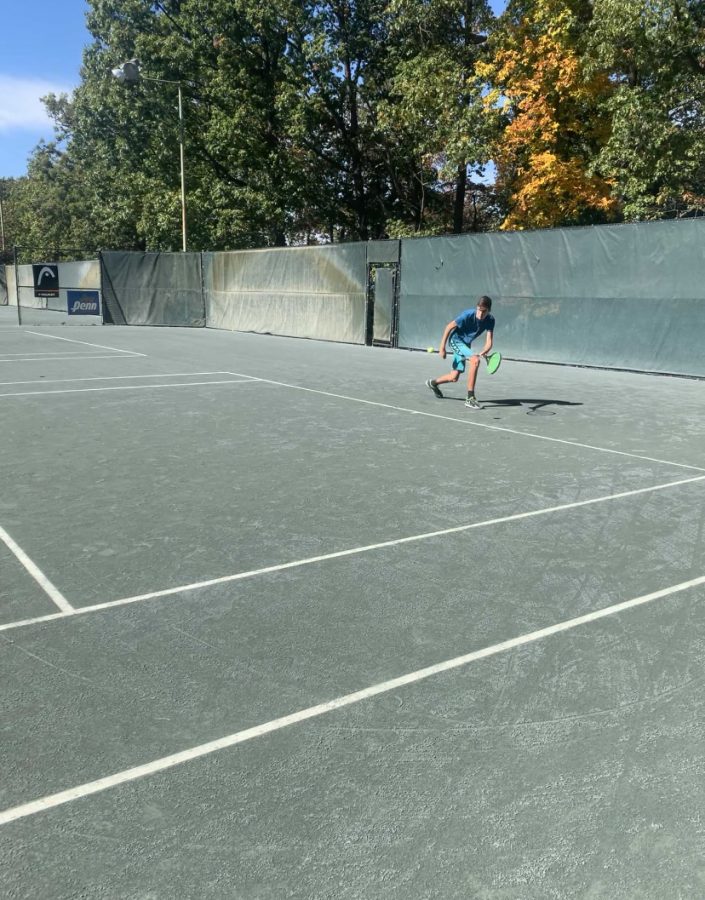 Sophomore William Kyle spends most of his afternoons playing tennis. He starts off his day at around 7:15 a.m. eats breakfast and starts his classes for the day. He is currently taking Spanish 3, Econ, algebra 2, and PE.
"I play tennis for two to three hours, depending on what day it is. Sometimes I get home at 9pm and sometimes I get home at 6pm," Kyle said
After tennis Kyle does his homework and sometimes plays video games with the friends he also plays tennis with. Usually Kyle spends every day, other than some weekends, playing tennis which adds up to about 15 hours a week.
"I grew up playing tennis. I played at a really young age till I was about 10 or 11, and then quit. Then I started up again this [past] summer," Kyle said.
Kyle also plays tennis with other players from the school team.
"[I play with] Corey Beshoar, Owen Tompkins, and Julia Steines," Kyle said. "I also play some other kids from Spotswood High School."
After playing tennis for a few hours Kyle goes back to his house, and works on homework while listening to music.
"I usually spend between an hour and 30min [on homework]," Kyle said "It depends. The main class that gives me homework is math. Everyday, it's a 15 min lesson."
After working on some homework, Kyle goes and has dinner with his family.
"My mom usually cooks meals, but I love to eat chipotle. I get fast food, once or twice a week, and then the rest [of the time] I have my mom's home cooked meals, and dessert which is like ice cream," Kyle said.
After dinner, Kyle plays video games and watches TV. Afterwards, he goes to bed around 9:30pm, concluding his day.