First time voters excited to fulfill civic responsibility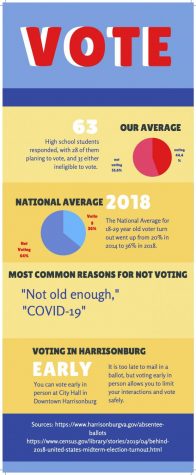 First time voters in Virginia are experiencing a pandemic and a highly contested Presidential election. These two experiences combined make for a unique voting experience. Masks must be worn at all times during the in-person voting process, and many important local, state and national seats are all up to the voters during the 2020 general election.
Seniors Katelyn Stoner and Conor Wells are voting on election day with their parents. Stoner was just able to vote because her birthday is in October. She predicts a large number of young voters will be voting this election cycle.
"I'm voting because it allows my voice to be heard, and when many [people] come together, change can happen," Stoner said. "This is my first time voting, and I'm pretty excited to be able to since I just turned 18 this month. I definitely think younger voters will be accounted for this year, the eligible ones."
Wells mentions COVID-19 and realizes there is a risk of infection in every public place. Although he is ready to vote, he isn't stressed about the outcome.
"I'm voting on election day. There's risk for contracting [COVID-19] any way you leave your house, but my parents are voting then, so I figured I will too," Wells said. "I'm voting because I'm now old enough, and it is my civic responsibility. Of course I'm excited [to vote], but I'm not stressed about it."
After doing thorough research on each candidate, Wells has picked out his ballot and knows who he plans to vote for both locally and statewide. He believes it is important to pick out the best candidates even though he is not planning to live in Harrisonburg much longer.
"I'll probably vote for Mark Warner for senate and Ben Cline for the House of Representatives, [and] then Deanna Reed and Hirschmann for City Council. These are the candidates that I feel will do a good job locally, even if I might not stay here in Virginia [for] much longer," Wells said. "After reviewing their platforms, I have found that they are the ones I agree with the most. I also appreciate that Warner is the incumbent and he has done a good job in my opinion. Also, I don't like Daniel Gade and the Republican stance on abortion."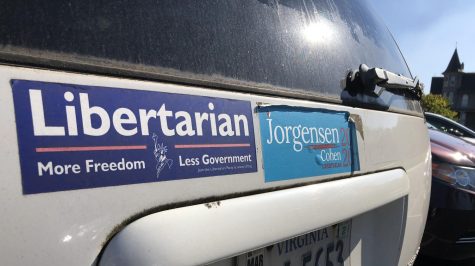 Senior Evgeny Maslennikov is eligible to vote, but couldn't find his state ID in time for registration. However, if he were voting, he would vote for a third party candidate.
"I [want to vote] because I want third parties to be normalized. I am planning to vote for Jorgensen because she's not senile or corrupt like the two main candidates and is more mature for the political field. [Jorgensen also is] opposed to the war on drugs and the abolishment of many drug laws," Maslennikov said.
This is the first year many seniors can vote; however, Wells does not enjoy discussing politics with his peers, instead choosing to discuss politics with his grandparents.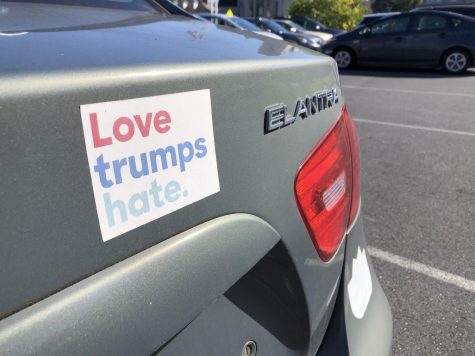 "Most of us aren't even old enough to vote and simply project opinions formed from [our] parents. None of us are all that educated," Wells said. "I do enjoy conversations with my grandparents who are on different sides. It's cool to hear both points of views, except I'm realizing more and more how outdated the Republican platform is."
Maslennikov, however, discusses his political opinions with his peers and is displeased with the selection of major party candidates this election cycle. He wishes a different Democratic candidate were running instead.
"I don't like this election cycle because I don't think [either of] the two candidates are fit for America. If Bernie [Sanders] was the democratic candidate, then that'd be better, and I'd be more optimistic for the future," Maslennikov said.
Although Wells recognizes the privilege he has to not stress about the outcome of the election, he wants to aid those without.
"I'm fortunate enough that either outcome won't affect me. I'd like to use my voice to hopefully help others that aren't as lucky," Wells said.