Gusler plans to take gap year after graduating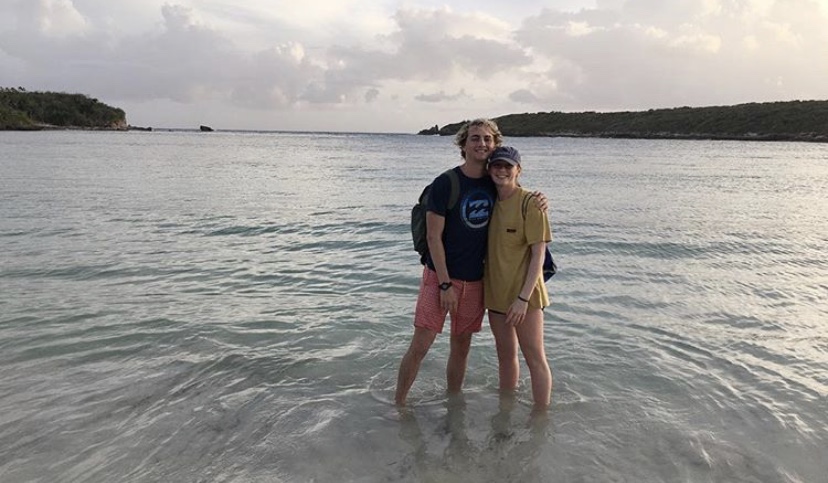 Before Coronavirus struck the nation, senior Lily Gusler had been planning to take a gap year after her senior year to travel. It is difficult to predict the ability to travel to other countries when Gusler plans to go, but she is still hopeful.
"I am still planning to travel during my gap year, hopefully the virus won't affect my plans too much. Everything is on track but that obviously could change very easily," Gusler said. "The pandemic hasn't affected my plans yet, but I kind of expect that it will eventually. As of right now I am planning on leaving in late August or early September, but that may be moved back depending on everything."
While traveling alone may seem intimidating to some people, Gusler feels that it is the right pathway for her.
"I chose to take a gap year because I felt like I couldn't see myself at any colleges I looked at. I wasn't sure what I wanted to study or if I wanted to swim in college and I thought that taking extra time to see what I'm interested in would be beneficial. I was slightly hesitant to take a year off, but I think that being around new people and gaining different experiences will be really awesome and hopefully a good decision in the long run," Gusler said.
Taking a gap year means a lot of planning and decision making, a major one being funding. Luckily for Gusler, she has very supportive parents.
"I am planning on paying for a majority of the expenses, but if I am unable to work at the swim school and earn money, my parents have offered to help me out with rent and anything else. I'm very thankful to them for that," Gusler said. "I am very thankful that [my parents] support me with this. My dad, especially, has been very encouraging and helpful trying to navigate everything."
Even though there are a lot of obstacles to face ahead, Gusler maintains her excitement for this next step in her life.
"I am so excited to graduate and have a new beginning. This year has been very interesting and eventful, but I am ready for it to calm down and for all the seniors to be able to take the next step in their life," Gusler said.