HHS alum tests positive for COVID-19, takes precautions to protect others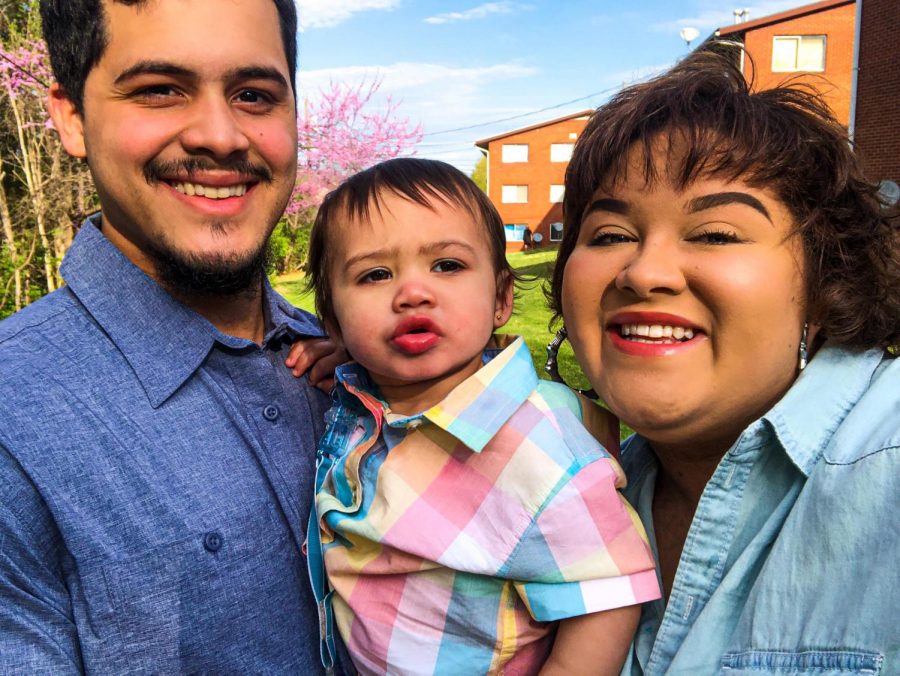 2016 HHS alum Kyra Allen, 22, recently tested positive for the Coronavirus after showing symptoms at Cargill, where she works.
"Monday Apr. 13, I had arrived at work and was not feeling my normal self," Allen said. "I had chest pains and felt nauseated and that wasn't normal, [so] I saw the nurse at my job and she recommended I go to the hospital to get checked in. I heard back from them within three days and found out I was positive Wed. April 15."
Although she wasn't feeling the best, Allen didn't think the symptoms she was experiencing were serious enough for her to have the virus until her senses were affected.
"I really had no idea that I had [the COVID-19 virus because] it felt like regular allergies to me. The no taste or smell thing was a big sign that I might be infected," Allen said.
As a result of her positive results, Allen is required to be in quarantine for a minimum of two weeks. Due to this, Cargill is still paying Allen for her time off, but finances is something she is paying close attention to.
"Cargill is helping me as best as they can. I'm supposed to be getting paid during this time off, but you're only getting paid if you tested positive because you have a reason for them to provide you with financial help," Allen said. "The main thing [my boyfriend and I] worry about is just paying our bills and getting by. So far, we've been able to do it for the first week or so but we still have more days left to decide what is going to happen."
In addition to her boyfriend, Allen also lives with her 10-month-old son Lyam Santiago; therefore, she's taking precautions in order to keep her family healthy.
"I'm taking precautions by keeping my distance from anybody that is family or friends and I'm only making contact if needed. I try to wash my hands every 15 minutes when needed and I sanitize as much as I can around my house if I have touched, coughed or sneezed on anything or if I'm around anything, I make sure it's cleaned and sanitized," Allen said.
While Allen recovers, her boyfriend and son have not been tested for the virus as neither one has shown any symptoms despite being in close contact with someone who is COVID-19 positive.
"I plan on trying to recover as soon as possible so I can go back to work and take care of my family, but [right now I'm] trying to figure out how I can strengthen my immune system," Allen said. "My son and my boyfriend have not been tested for the virus; they cannot be tested unless they have symptoms, which they do not. Also we are under quarantine for 14 days and within the 14 days we are supposed to be monitored and keeping track of my symptoms."
At the moment, Allen still does not know how she contracted the virus.
"Due to the current situation, I could have caught it anywhere like in the store, my job, or being around others that didn't know they had it either," Allen said.
Ever since she tested positive, Allen's mindset on the global pandemic has changed in addition to her daily life being temporarily changed as well.
The virus has changed my thoughts upon many things that go on in my daily life. It shows that you can catch anything at any time and shows me that I need to be aware of my immune system," Allen said. "[Also, we need to keep] a lookout for my health and my child's health."
Although she understands why people may not be taking the virus seriously, Allen encourages everyone to obey the stay at home order unless it's absolutely necessary to go out of the house.
"I understand why they don't; It seems like a hoax, but others take it more seriously due to the fact they follow the facts about what's going on. Either way, I think people should take into consideration staying more in the house while the situation is going on unless they really need essential items such as food, health sources, stuff like that. If you think about it it's just like the flu, everyone catches the flu so I have a feeling more and more people will catch it," Allen said.