Ayalla-Gallo protects himself while working at Walmart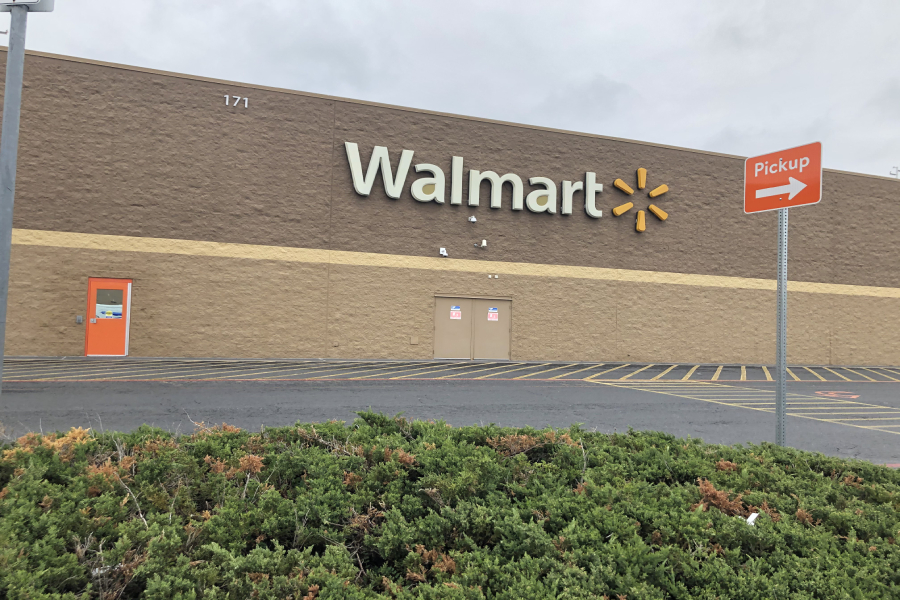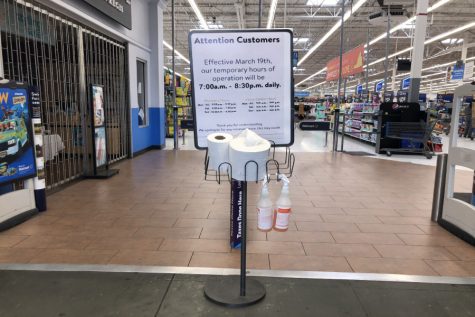 Since the beginning of the Coronavirus outbreak, Walmart has been a spot for consumers to get the necessities they need during quarantine. Shelves of toilet paper, cleaning supplies and other non-perishable foods are being emptied as fast as they get stocked. There are multiple stages and processes that Walmart and their employees undergo to get the supplies from producer to consumer. The employees are subject to the disease considering by coming in contact with the consumers who come to Walmart every day. Junior Noel Ayala-Gallo is currently an employee at Walmart and has experienced the changes Walmart has done to protect both consumers and employees.
"Walmart has taken increased measures to ensure the store is as clean as possible and as stocked as possible. For example, the store is now only open from 7:00 a.m. to 8:30 p.m. to ensure that employees can properly clean the store and be able to restock the shelves to the best of their abilities," Ayalla-Gallo said.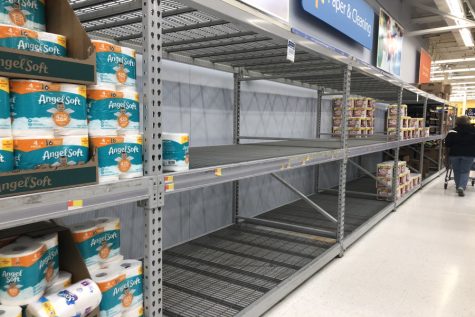 Currently, Ayalla-Gallo works as an online grocery pickup (OGP) associate, which relies on consumers making orders for products. Walmart has issued a company-wide-restriction on orders so that the same amount of employees work but not as many orders can be placed by consumers. This is so the employees can have excess in downtime.
"Since I work in OGP, our orders per day have been limited and the time to pick them up has been reduced to 11:00 a.m. to 7:00 p.m. so throughout my shift, I have spend more time [gathering items for orders], restocking shelves and running returns. This is different from me usually dispensing, [which is taking out orders], throughout my shift." Ayalla-Gallo said.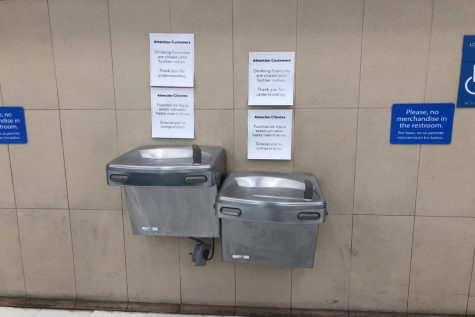 Even though Walmart is helping prevent the spread of the virus, Ayalla-Gallo has been using his own time to make sure he stays safe.
"At Walmart, I wash my hands every fifteen to twenty minutes and after handling merchandise or equipment, I always put on hand sanitizer. I also wipe down my work area and equipment for extra measure," Ayalla-Gallo said.