Purnhagen finds organization amidst chaos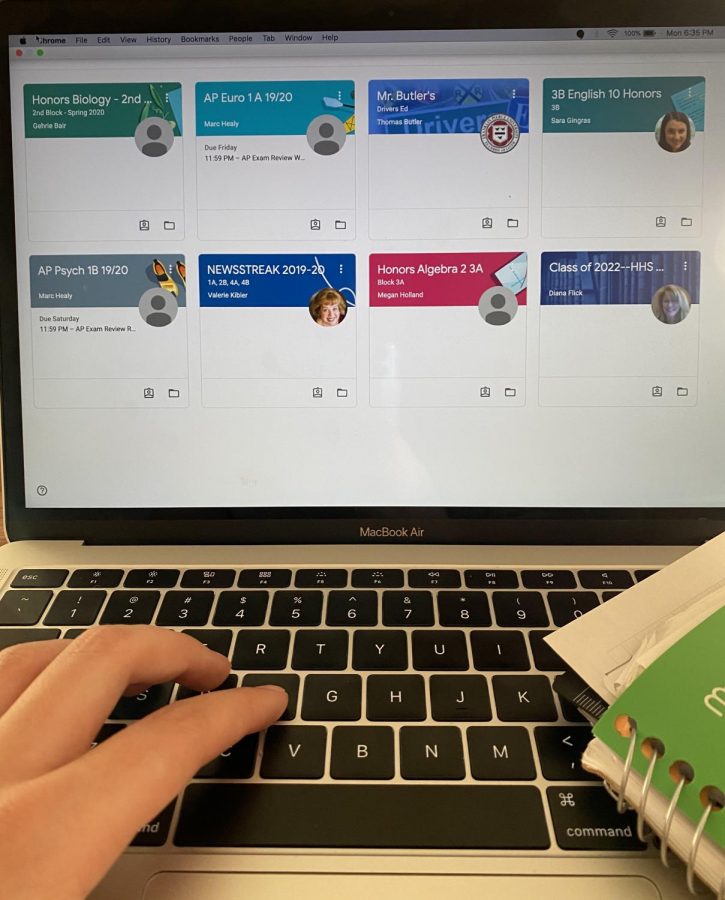 Due to the closing of schools in Virginia, students across the state have been left at home. Teachers are leaving online content in hopes that students will be able to continue their education at home. While this is one way to help, students like Cole Purnhagen and his family, are taking matters into their own hands.
"I'm organized, not panicking, just living day to day being partially quarantined," Purnhagen said.
While there is no need to panic there is reason to be prepared. That's what Purnhagen's family has done.
"We stocked up on food, but didn't go around panic buying," Purnhagen said.
Purnhagen's family has a positive outlook when it comes to the quarantine. It was something that they think should have happened a while ago.
"My family believes that we should have been quarantined earlier, because of the situation getting a little out of hand," Purnhagen said.
During quarantine teachers are finding new ways to get education out to their students. Many have tried to do this through Google Classroom, giving Purnhagen a lot of work.
"The workload is especially hard because we don't have our teachers to explain the content to us," Purnhagen said.
Overall, Purnhagen is pretty organized and has a full schedule for each day. It includes activities to keep him from being bored throughout the day.
"My daily activity is [to] eat breakfast, play video games, eat lunch, do an outdoor activity away from other people, eat dinner, and play [more] video games," Purnhagen said.