Hassan continues love for soccer with social media challenge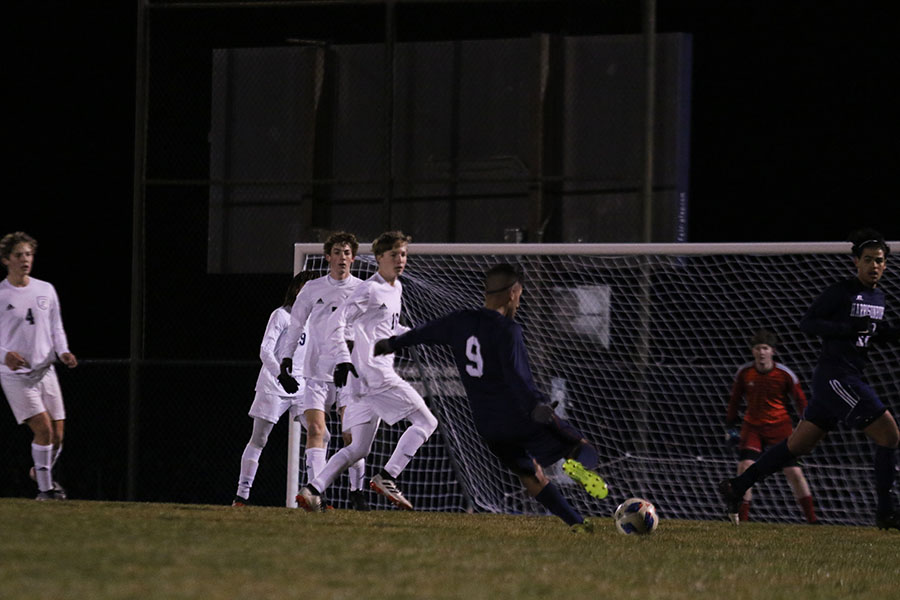 The world has come to a halt. Schools have been closed, events have been cancelled, and staying inside your home to protect your health and that of others is important. What hasn't come to a halt, though, is the drive athletes have to stay in shape and prepared for the day they can come back to play the sport they love.
HHS soccer players are taking part in a social media challenge which consists of them juggling objects in their home. Senior varsity player Dlovan Hassan described how he thought the challenge kept his skills and mind sharp.
"Juggling definitely helps you stay very sharp and your touch good," Hassan said.
There are still some challenges of trying to juggle inside, but nothing the athletes can't get past.
"It was fun recording it, but my dog kept getting in the way and tried to take the toilet paper," Hassan said.
Though players understand the actions taken to limit the spread of the virus are reasonable, Hassan is still disappointed about the season being postponed.
"I am really disappointed. [It is] heartbreaking honestly because this year we had a very good team and could have gone far. Senior year is supposed to be the most special year and it sucks not being able to experience it," Hassan said.
For some athletes it is hard to maintain the love for soccer when they are unable to practice it, but not for Hassan.
"I have heard some of my teammates say that they're slowly losing the love for soccer because they are not able to actually go out, play it, and enjoy it, but not me," Hassan said. "Once you love something it's hard to stop loving it. I've been playing this sport since I was three and I was playing on the streets. Two months of not being able to play is very hard but it certainly won't stop my love for the game."