Swim practice and meet cancellations disappoint Arndt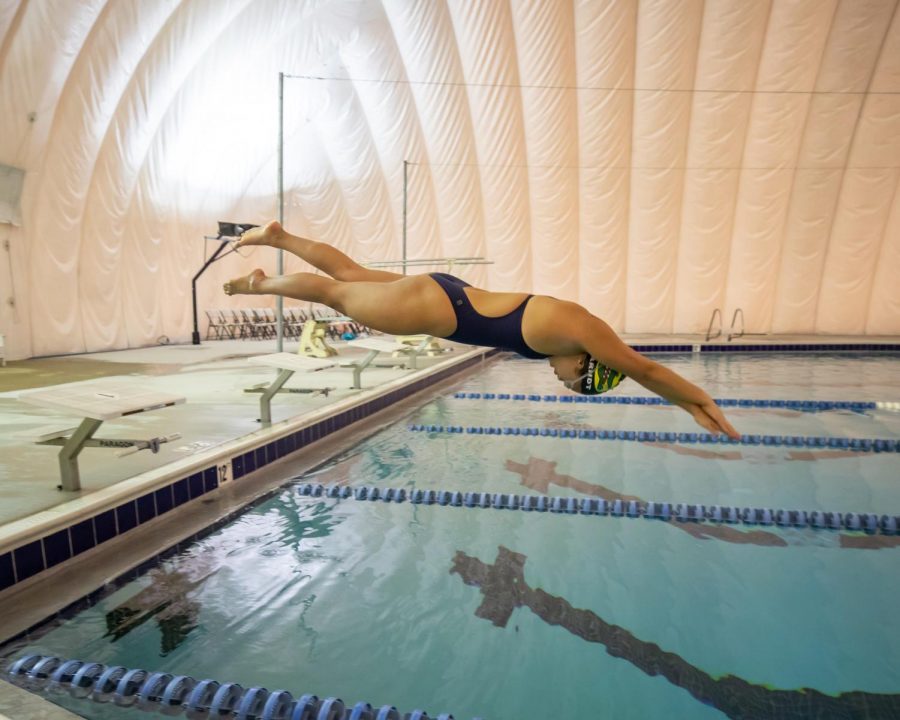 Advertisement
Imagine spending six days a week, 11 months a year practicing a sport, only to have to stop abruptly because of a reason out of your control. That's exactly what happened to Virginia Gators club swimmer and senior Olivia Arndt.
She was gearing up for a swim meet where she could have qualified for a meet she had been trying to compete in for two years. This was her last chance for the season to make the time and she was ready. One week before this "last chance" meet Arndt got the disappointing news that not only was practice cancelled, but USA swimming had cancelled all meets for 30 days (the date was later moved to April 16).
"[I'm most sad about] the cancellation of so many peak meets and the devastation it's caused some athletes. I was going to try to qualify for a big national meet in Florida during our time trial meet in late March, but of course it was cancelled due to the virus, so that's disappointing. I can always qualify over the summer if I need to," Arndt said.
Through the disappointment Arndt recognizes that it would be beneficial for her to stay in shape during this undetermined break, from the sport she put much of her time and energy into.
"[I'm trying to] stay active while I'm out of the pool, so it's easier to get back to where I was before. [I am staying in shape by doing] dry land workouts sent by my coach and some running. When [practice] reopens I'll go to a ton of practices. [I'm scared of] getting out of shape to the point where there's no return."
She believes that her club could have continued practicing throughout this pandemic because of the nature of swimming, and the contents of the pool.
"[I think we should be practicing right now because] we're in a chlorinated pool, it's probably the safest place to be during a pandemic," Arndt said.
Arndt is frustrated with the timing of the virus because, in a club swimmer's world, these next few months provide the building blocks of training for her summer long course season.
"A bulk of the heavy training usually happens in March, April and May, so everyone is missing out on that. It'll make me work harder when I can get back in the water which ultimately could help me during my long course season," Arndt said.
Throughout all of the disappointments, Arndt is glad to have a break for her injuries, but is experiencing some boredom without her almost daily swim practices.
"I broke my ring finger [during this break], so it's good timing. I'm incredibly bored and have nothing to do and [I have] so much energy since I'm not using it in practice. [I miss it] a lot," Arndt said.