Norment finds enjoyment through helping students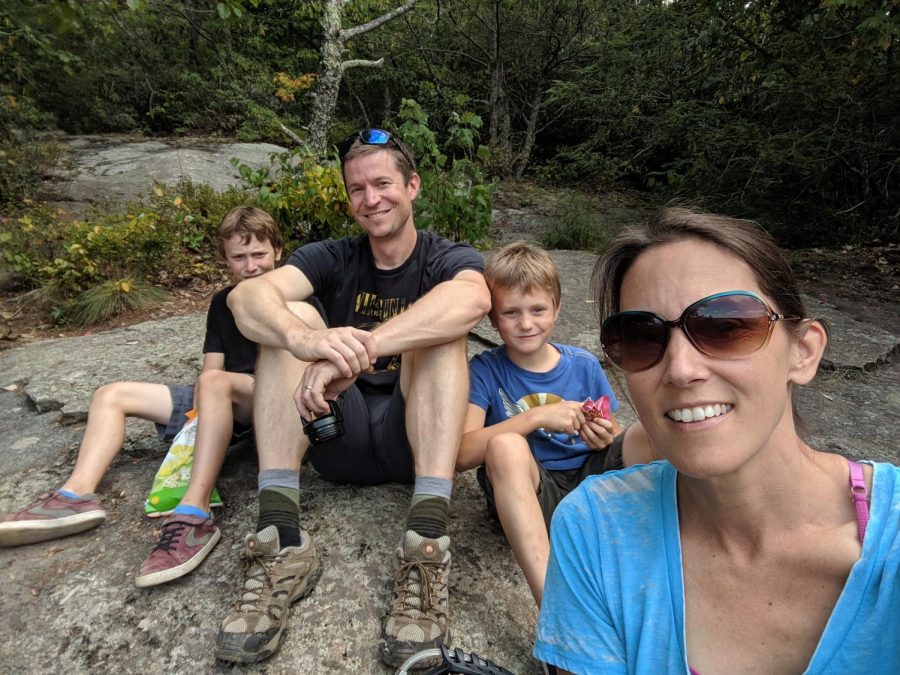 With a masters degree from JMU, Mrs. Norment's background reflects why she's focused on helping students with their mental health.
Counselors are known for helping students with college, academics and future career plans. Although that's not the only thing they focus on, counselor Christy Norment tries to take care of students mental health and personal lives too.
"I used to be a first grade teacher and I also used to work with homeless youth and families. The combination of those two experiences kind of seemed to fit together for school counseling, like working with students on personal and social stuff. I was interested to get to know my students' lives and, [to know] what affected their education," Norment said.
Norment isn't just great at helping students, but she enjoys it at the same time.
"I really love the mental health piece of [guidance counseling]. When I was in grad school I studied pretty much the same thing that therapists study, so I felt really well prepared and invested in mental health counseling. When I came here, I didn't know very much about colleges or academic planning, that was all the stuff I learned on the job, but I feel like my counseling skills are what I bring to the table that's different in this school," Norment said.
Though Norment is confident in her ability to help students with their personal lives, she has also come to the understanding that with that confidence comes the burden of carrying the lives of students at home.
"[Helping students with personal problems] was really hard at first, and actually when I was working with homeless youth, it was really hard because I would take everything home with me and worry about them and I wasn't getting a lot of sleep. I was pretty stressed. I actually started taking yoga classes and my teacher helped me learn to keep that healthy space [from work] myself and that I'm not going to help anybody if I fall apart," Norment said.
Overall, Norment helps students reach their academic and future goals, as well as the capability to help students with their mental health issues for a better education.