Culbreth accepted to prestigious college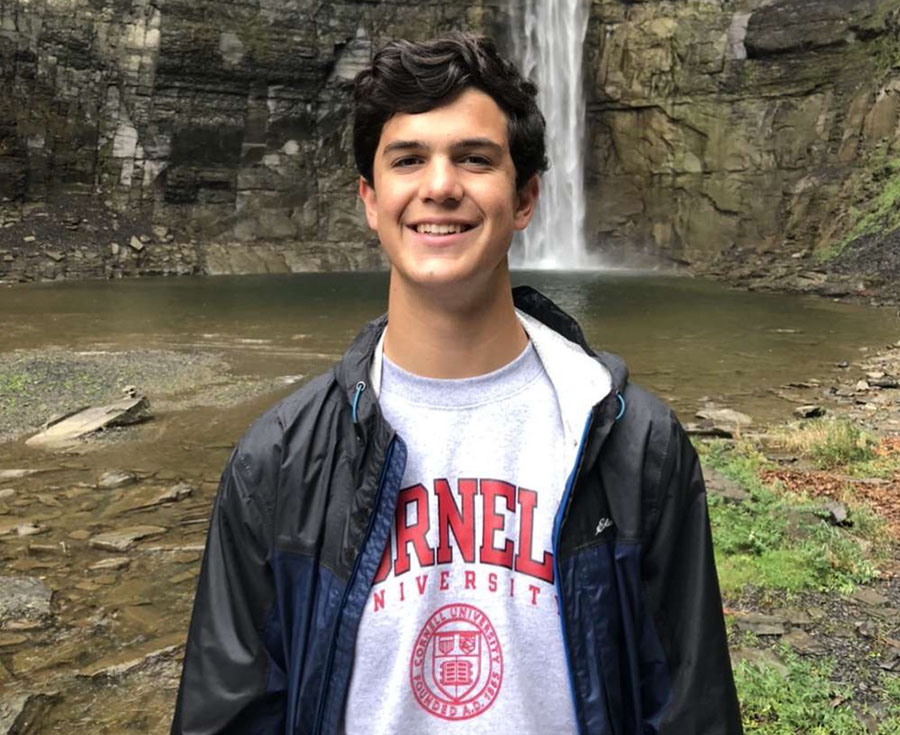 Many seniors have gone through the process of applying to college, and these next few moths are the waiting period for students to anticipate hearing back from those colleges. For senior Ritt Culbreth, all the stress and work has paid off, as he got accepted into Cornell University, an Ivy League School.
"I was definitely excited [when I found out]. Obviously I was super nervous leading up to when I found out. I was actually at a debate tournament here at the high school, and I knew the decisions came out exactly when I was in the middle of a debate round, which was definitely a little stressful," Culbreth said. "As soon as that round ended I just ran to a stairwell. It was a little nerve-wracking because I forgot my password about five times and I had to try and try, but then I finally got in. It was just a really good feeling when I found out [that I got accepted]. It definitely felt good to get that outcome and see a payoff from all that work."
Since being accepted, Culbreth is required to attend in the fall because of early decision.
"I applied early decision to Cornell University because that was my top choice. A lot of the other schools I was looking at had early decision, so I just decided to do it there after figuring out it was my top school. I applied by Nov. 1, and that's a binding commitment, so I'll definitely be attending there in the fall," Culbreth said.
In addition to Common Application, Culbreth had to write additional papers because he was applying for a specialized political science-math hybrid program within the university.
"I heard back on Dec. 14 through the Common App, [and some of the things I had to do to apply were] the usual writing supplements like essays for Cornell and an essay for the program I was applying to and my resume and teacher recommendations," Culbreth said.
Cornell was Culbreth's top choice throughout the whole process because of the programs it offered and outdoor activities.
"[Cornell] was definitely my top choice while applying for college [because] I felt like the program I applied to really matched my interests. It's a specialized program so I'm really excited about that. The campus is also really beautiful, within 20 minutes of campus there are about five state parks, so there is a lot of good hiking in a beautiful area in New York," Culbreth said.
Culbreth has decided to combine many of his interests into one area of study, and Cornell happened to have the exact thing he was looking for.
"The program I applied to is called policy analysis and management. It's really conducive to my interests. It's basically like political science or government which are more common majors, but it's a little more quantitative, a little more math-based. It fits in with what I want to do," Culbreth said.