Summit Academy Teen Outreach Program collects donations for homeless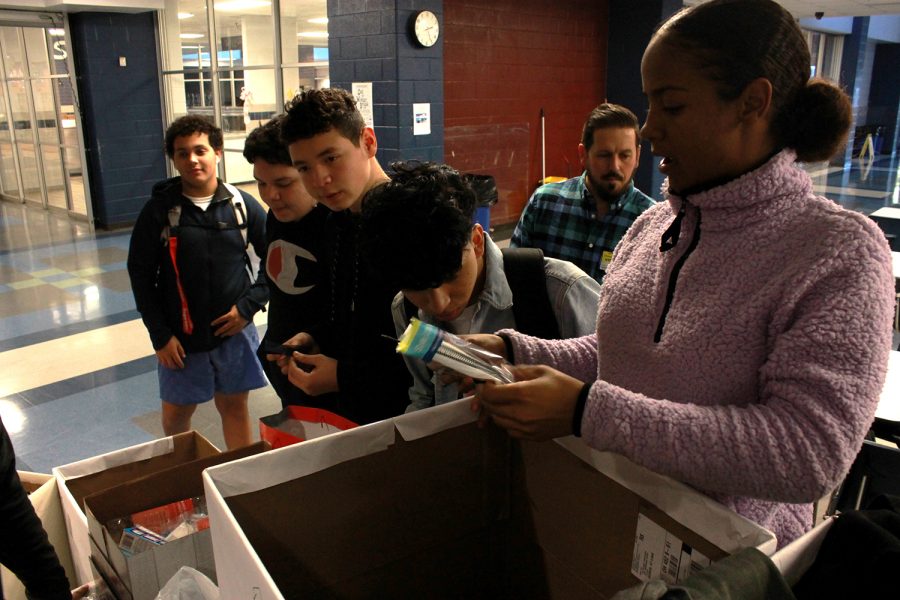 After weeks of planning, promoting and collecting, the Summit Academy Teen Outreach Program (TOP) traveled to the Suitcase Clinic at the Salvation Army Dec. 10 to give out holiday bags to the homeless. During November and December, TOP collected donations from staff and students of items that those struggling with homelessness might need during the holiday season, like hats, socks, hairbrushes, gloves and hygiene products.
"We're [gave] the bags to the person [and told] them that we're here for them and see them struggling," sophomore Alex Rojo said.
According to Rojo, this drive involved a lot of teamwork from everyone in the program in order to ensure its success. Everything from the idea of helping the homeless community to putting the bags together at the end involved class discussion and cooperation.
"We [helped] each other out," Rojo said. "We [shared] ideas to do things for them. We [spread] the word that we're doing this project."
In addition to delivering the bags personally, students gave handwritten notes to the homeless individuals. Sophomore Parosh Sofy believes this is a good way to show compassion for the homeless.
"[The letters are] basically giving them self-power, whether [they're] happy or sad," Sofy said.
During the donation period, TOP raised awareness for the drive using multiple different outlets.
"We made boxes and decorated them with the homeless poster on it for the program, and [we] put posters around the school," Sofy said. "We [also] did an announcement and gave out flyers."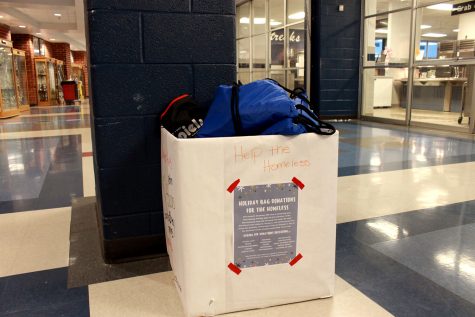 Community service projects like the holiday drive are a major part of the Teen Outreach Program. TOP is a group within the Summit Academy that has an emphasis on giving back and community work while giving students the opportunity to discuss relationships and integrity.
"[TOP is] a group of teenagers who talk about life and how we can help each other with family and relationship problems," Rojo said.
TOP is coordinated by Joshua Diamond through the Institute for Innovation in Health and Human Services at JMU. Diamond is not only in charge of running the program for Summit Academy, but for the entire Harrisonburg and Rockingham County area. While the core of the program (giving back and relationships) is consistent across all of his TOP groups, the conversations are always different.
"It's kind of all one curriculum and one program, but it might look a little different in different settings," Diamond said. "Every group does community work, but it depends on what that group is interested in. This group is doing stuff around homelessness now, but another group might choose something else."
Diamond believes the community service in TOP not only gives back to the community, but it also helps the students improve their sense of self-worth and self-efficacy.
"Riessman's Helper Theory [says] that when people do something for others, they get a boost of self-esteem [and] confidence. The more young people do that, the more likely they are to do well in school, the less likely they are to drop out of school [and] the more likely they are to care about the people around them," Diamond said. "A lot of young people don't necessarily feel like they have anything to offer and don't believe they have a skillset, but if you have a body and mind, you have something to give the world. To do something good for your neighbor or community almost always has a positive impact."