Softball players, coach mourn loss of former opponent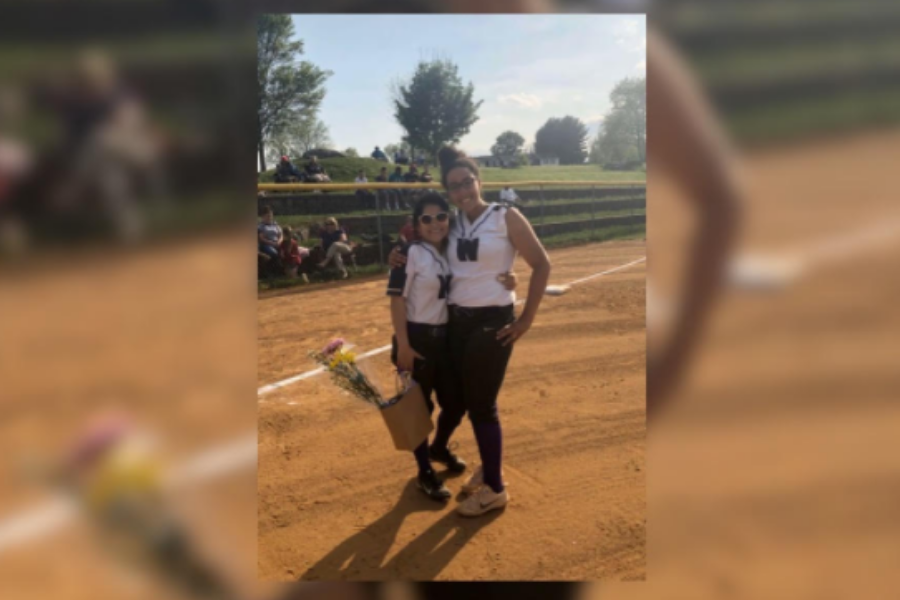 Oct. 16, news of the passing of former softball player 13-year-old Maggi Peterson affected area residents and former teammates. The local community is once again mourning the loss of another former softball player, this time 19 year old Yesenia Ruiz who was accidently shot by her brother, 21-year-old Cesar Ruiz, at 9 a.m. Nov. 23, according to News Leader.
Ruiz played softball at Waynesboro High School and graduated in 2018. Current juniors and seniors at HHS remember playing against Ruiz and are deeply impacted by her death.
Senior Kiara Richardson, a sophomore during Ruiz's senior season on the WHS softball team, is saddened to see teens close in age to her pass away, particularly those who she has played softball with.
"This is the second softball player we've lost in not even two months," Richardson said. "It's sad to hear another teenager has passed away because they still had a long life to live, and it's sad because they'll never get the experiences of the ones who are still living."
On Ruiz's senior night in 2018, Waynesboro played against HHS in a game that lasted seven innings. The Little Giants, however, won the game with a final score of 6-3. Junior Alyssa Sutton, one of two freshmen on the varsity team in 2018, vividly remembers that game.
"I knew it was going to be a tough game because both teams had solid hitters and both teams wanted to win very badly," Sutton said. "I didn't know her personally, but it's heartbreaking that the softball community in this area keeps losing great athletes, and it isn't because of dumb choices they're making. They were living their best lives and were taken away too soon."
Randy Hill, current head coach of the HHS varsity softball team and an assistant to former HHS softball coach Susie Bucock two years ago, has seen firsthand how the deaths of both Peterson and Ruiz have impacted teenagers, specifically, the members of the varsity softball team.
"I'm sure these sudden passings have hit a lot of people hard [because] I know our girls here at HHS have been impacted," Hill said. "It just gives you a heavy heart for these girls and the families impacted. I hope my girls understand that life's too short to be stressing over everyday things and to live their lives to the fullest extent each and every day."
Hill is thankful for the well-being of each of his players, including those who have graduated, are playing right now or will someday play.
"I think the world of my team, and having to deal with the loss of one of them would be devastating not only to me, but the girls, too," Hill said.
Wilson Memorial High School junior Serenity Stacy formerly attended WHS, where she played on the varsity softball team with Ruiz.
"I really enjoyed playing with her. I was new, didn't know what to do and she had been on the team, so she helped me out a lot and helped me get in the groove of things," Stacy said. "We really didn't get to hangout after she graduated, which sucked, our schedules just never worked out, but she lived right down the street from me, so she would drive by and I'd wave or she'd yell 'hey' out the window."
After news of Ruiz's passing was announced by various news outlets, Stacy looked for support from a family member to help her get through this tough time.
"After I found out, I just couldn't believe it. At first I was like, 'there's no way,' [but] then I saw the article on Facebook and it just hit me," Stacy said. "I started bawling my eyes out and thinking she didn't deserve this at all. I didn't talk about it with anyone except my dad's girlfriend [because] I felt no one would understand or be there [for me]."
According to Stacy, Ruiz had an impact on many others around her and the Ruiz family is well-known in Waynesboro, which is why her passing has affected those from around the area.
"It impacted the community very hard [because] everyone knew about the Ruiz [family]. They're such an amazing family, and her being so young and having a lot of things going for her in the future just hit hard," Stacy said.
According to an article posted by WHSV a few hours after Ruiz's body was discovered, Cesar Ruiz was charged with involuntary manslaughter, unlawfully discharging a firearm in an occupied building and reckless handling of a firearm.