5 reasons why team bonding is important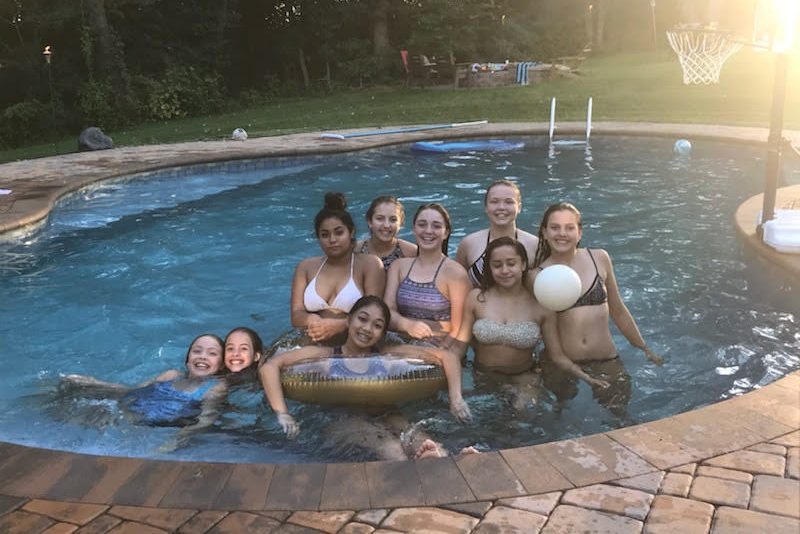 After having experience with two different volleyball teams, each with a different group of girls, team bonding has shown to be more important than most people think. Here are five reasons teams are more successful when their team is connected with each other.
Your team will play better. When my volleyball teams spent time together outside of practice, we had a victorious season. Not only did we play well, but we had fun. We all became very close and wanted to spend time together, even outside of volleyball and school.
It gives you a good group of friends. Moving from a private school to a public school was something that I was afraid of due to not knowing anyone. Playing volleyball helped me create a group of friends before school even started during the preseason. I ended up creating sisterly bonds with good, strong women that encouraged me. I wouldn't have had that without team bonding.
It makes the sport more enjoyable. Team bonding leads to friendships which leads to having fun at practices and games. My freshman year volleyball team at HHS was my favorite team because we spent so much time together. I made lots of close friends which made practice and games seem like more of a hang out time instead of a working time.
It increases communication. It is easier to talk to someone when you know them. Communicating as a team is similar to communicating in a friendship. Close friends are comfortable enough to point out mistakes and give advice. Similarly, in sports, the closer the team the easier it is to give constructive criticism.
It improves focus. Like I have mentioned before, team bonding leads to better friendships, which helps you have better focus. If there is a lot of drama going on within your team, you get distracted more and you can't focus on volleyball. Your team and coaches depend on you to be able to fulfill your job and to know your position, which you can only do if you are focused on learning and being the best that you can be.