Walton creates, sells tie dye in spare time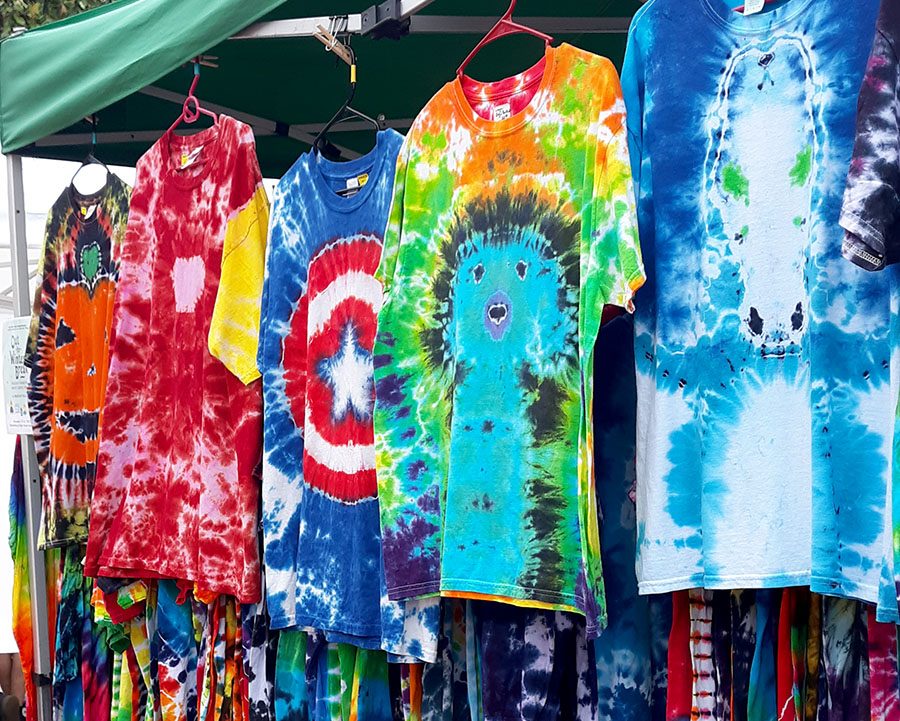 Advertisement
Cara Walton, in addition to teaching world history, does photography and runs her own tie dyeing business in her spare time, Cara Walton Photography and Tie Dye.
"Some call my tie dye 'Walton Wear,'" Walton said.
"Years ago when my husband first started directing the spring play, he was doing a production of 'A Midsummer Night's Dream,' and he needed a costume for Ariel. So, I made my first tie-dye, and it has just continued from there," Walton said. "I did it for fun at first..then to raise money for the Forensics team. [I tie dye] on evenings, weekend, and over the summer…I don't sleep much."
Walton has been in the tie dyeing industry for about ten years. So far her biggest project has been making T-shirts for an entire grade of elementary school students.
"When [my] child was in first grade, I dyed [the] T-shirts for their entire first grade classes' trip to the National Zoo. It was over 100 shirts," Walton said.
Walton enjoys the creative aspects of tie-dyeing.
"When I'm doing a fun pattern or experimenting, it's a lot of fun," she said.