Barakay experiences unity in Kurdish protest in D.C.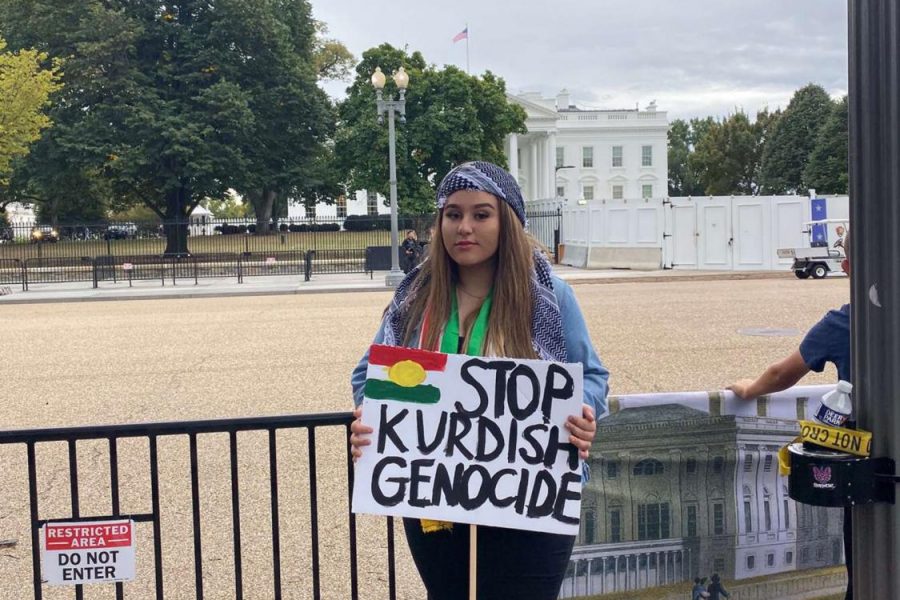 Advertisement
Lines of buses and cars headed up north from Harrisonburg to the nation's capital for an important part of Kurdish history. In these past couple weeks, President Trump has been taking troops out of parts of the Middle East which has affected his deals with the Kurdish. Since then, protests have been held all over the world, including London and D.C. Senior Skala Barakay and her family were part of the protest in D.C.
"Since Trump's decision about taking away the [the troops], we [responded] by going to a protest that we had [in Washington D.C.]," Barakay said.
Oct. 16, President Trump withdrew U.S. troops from Northern Syria, which officials criticize due to worries over Turkey potentially slaughtering the Kurds. Barakay believes that President Trump has turned his back on her people.
"The Kurds have been stripped away of [their] human rights because of [President Trump's] decision about pulling the troops," Barakay said.
The Kurds have been considered allies to the U.S. Army for their fight against ISIS. Barakay and those who are part of the Kurdish community joined the protest to fight for what her parents have been fighting for their whole lives: peace and independence.
"I'm speechless, I never thought that [our generation] would go through [fighting for Kurdish independence], but if we have to, we all will stand up and fight," Barakay said.
This is the second of many protests that Barakay has plans to participate in, the first being in 2017 over underpaid salaries. Barakay says that this protest was more peaceful than her first.
"This protest, we were much more peaceful…In 2017, the police were [striking people down] and tazing them, but this time there was none of that," Barakay said.
Barakay enjoys these protests and encourages others to go for what she felt, the feeling of unity in these trying times.
"…The fact that I [was able to go] there and watch people join us…while Trump supporters protested against us…it felt really good," Barakay said.