Aldi is the best grocery store in Harrisonburg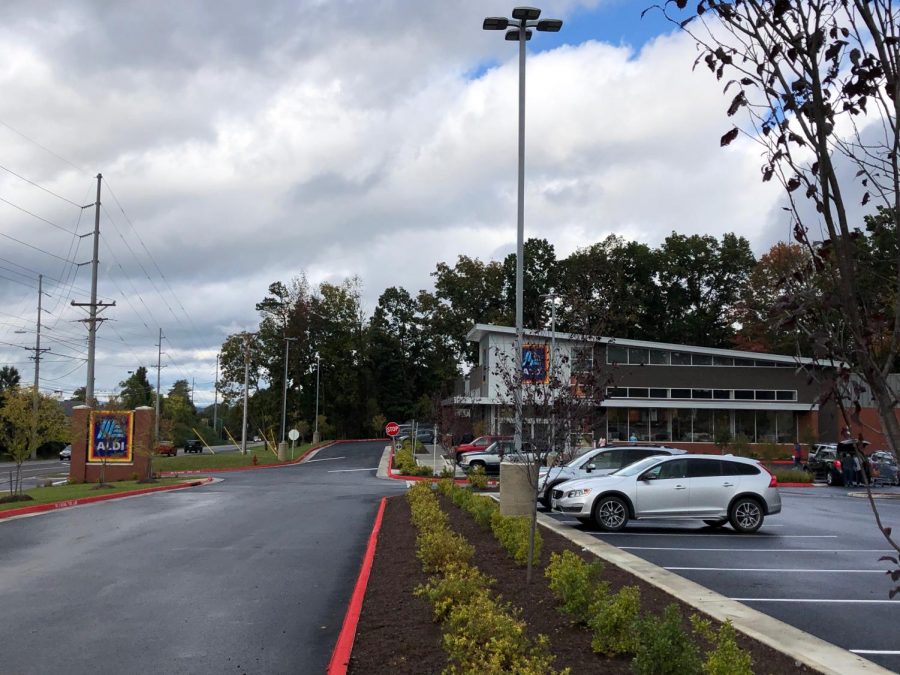 I absolutely love the store Aldi. What is Aldi you may ask? Aldi is a grocery store that originated in Germany, but quickly spread throughout all of Europe because of their extremely cheap prices and innovative way of shopping. Such as less employees employed in the store, more organization in the store, most of the products are imitation store brands with very few name brands, no plastic bags at checkout and it is the customer's duty to take care of the carts by inserting a quarter into a slot that releases the cart from the others. Then when you put your cart back, you put a key into a slot which also pushes your quarter out.
I have known about Aldi years before it came to America. I took many shopping trips with my grandma to Aldi in Romania. It was our favorite grocery store with its many healthy options and interesting, new sweets. Now, one of the concerns of bringing a European chain grocery store to America is the increased prices because of currency and income differences. Surprisingly, this ended up being the opposite, as Aldi has some of the cheapest prices for groceries in Harrisonburg and the best quality foods. They also pay their employees starting at $16.50 per hour. A high wage for a grocery worker, Aldi pays higher than the base pay at Walmart and other chain grocery stores around the area.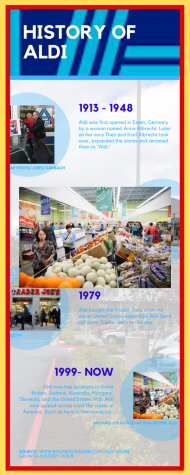 The reason they are able to pay more and have cheaper yet quality products is because of their business model. They only hire four people max per each store. This is because Aldi doesn't need someone to take the shopping carts back to the store and organize them. Their products are cheaper because many of the products that they sell aren't name brand many of these name brand products are the classic, candies and goldfish, along with some others, but the other products simple they don't need to be. Stores have to buy name brand products before they can sell them. Aldi has cut out the middleman and deals with pricing straight from the factory while making a huge profit from it too.
When I heard that Aldi was coming to the United States because the company that owned Aldi had bought Trader Joe's, I was ecstatic. My favorite grocery store was going to be in America, and not only that, but there would be one in Harrisonburg. Wow, a dream come true. Not only has Aldi become a staple in my family's grocery shopping, but it's become somewhere I'm excited to go to.
Next time you go to Aldi, try Jumiez mango nectar and Knoppers, wafers covered in chocolate and filled with hazelnut creme. Although I do not recommend Aldi's ice cream; it's not good at all. Trust me I've tried all of the types that they carry.
So, the next time you want to buy snacks or go grocery shopping, consider Aldi. I promise you won't regret it.